Stoford expands its team
Stoford Developments has recruited two new members of staff, helping to build on the future of its business.
Andy Hartwright, previously with Gladman Developments, joins the team as land director, a new position that will strengthen Birmingham-based Stoford's core business. Using his skill set and knowledge of the immediate and strategic land markets, he will identify future land opportunities, as well as expand relationships with occupiers and landowners to enhance Stoford's continued growth across the UK property market.
He is already well-known to the Stoford team - whilst at Savills he acted on behalf of AXA and Stoford on their 1m sq ft Stonebridge Cross scheme in Droitwich, as well as the Redd42 scheme in Redditch, a speculative development in partnership with Terrace Hill.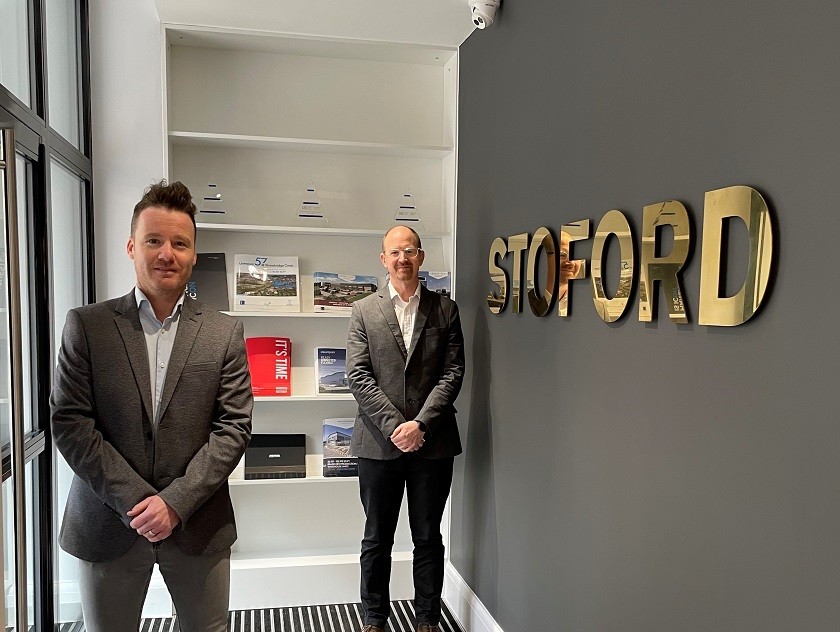 Alongside Andy, Stoford welcomes Simon Ganley to the team as project manager. He has more than 27 years' experience across the construction sector, including on the contractor, developer and employers agent sides, and has previously worked at St Modwen Properties and Bespoke Construction. Simon will be responsible for delivering the technical, construction and procurement aspects of new developments nationwide.
Matthew Burgin, joint managing director at Stoford, said: "Despite the challenges over the past 12 months, Stoford is in a strong position to grow and we are keen to seize on the opportunities available to us by adding two senior members to the team. Both Andy and Simon have first-class professional backgrounds that are an excellent fit for our business and we're excited to have them join the team."
Pictured: Simon Ganley and Andy Hartwright