Europa sets pace for logistics sector
Europa Worldwide Group, an independent logistics operator, has announced its annual financial results for year ending 31st December 2018, showcasing record turnover and profit.
Europa has a huge presence at Prologis Park in Minworth, which is home to all four divisions of the business, Europa Sea and Europa Showfreight as well as Europa Road's regional team and a 16,536m2 Europa Warehouse.
The results mark an exceptional year for Europa Worldwide Group, the best in the company's 50-year history in terms of turnover and profit.
Turnover has increased by 25 per cent up from £144m in year ending December 2017, to £180m in year ending December 2018; net profits have risen 62 per cent from £3.2m (2017) to £5.2m (2018); and net assets have increased to £11m.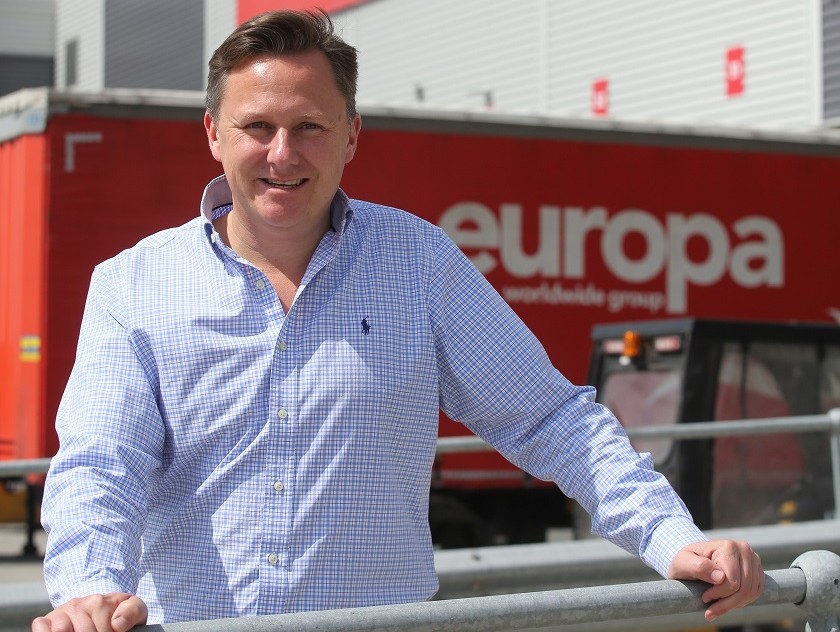 Europa recently announced a £250,000 investment in refitting the Birmingham site as part of a company-wide refresh to ensure all staff share in the same high standard working environments.
Organic growth within the business is running at 20 per cent, boosted in 2018 with new business wins across the three largest trading entities: road, warehouse and air & sea, supplemented by the acquisition of Continental Cargo Carriers. The specialist full and part-load operator is one of the biggest players on the roll-on roll-off market between Europe and the UK, reporting annualised turnover of £20m.
Rob Ross, finance and corporate services director, at Europa Worldwide Group, said: "The financial results clearly position Europa Worldwide at the forefront of the logistics sector and are testament to the dedication and hard work of Europa's team across our four divisions.
"Year on year we are blowing our previous results out of the water. Europa is a strong and sustainable business with a well-financed and efficient operating model. We are ambitious and will continue this rapid pace of progress to drive the business forward."
Andrew Baxter, managing director, said: "2018's results speak for themselves – despite a turbulent year for the logistics sector as a whole, Europa is winning with its determination to succeed and innovative approach. Going forward, investment in services, new partnerships, new offices and new members of staff are our priority.
"This year we have already celebrated a significant number of new business wins and acquired some of the trade and assets of Menzies Response to add to our growing portfolio. In a potentially unpredictable climate ahead of Brexit, we are on the front foot, having invested £2m into a reconfiguration programme of our Dartford HQ, 1Hub. This re-development has provided racking expansion and an extended transit zone in order to be Brexit-ready."
Europa Worldwide Group is a specialist road, air and sea, warehouse and showfreight operator employing more than 900 people across its 16 sites in the UK, as well as Hong Kong and Belgium with representation in 100 countries.
Pictured: Andrew Baxter - MD of Europa Worldwide Group