State-of-the-art data centre opens
The Lord Mayor of Birmingham, Yvonne Mosquito, has officially opened the Athena Datacentres facility in the heart of the city.
It's a state-of-the art centre designed for companies wishing to manage their data and infrastructure. With a £5.5m investment in the past 18 months, using the latest technologies and a further 2.5 Mega Watt (MW) data hall already under construction, Athena Datacentres gains the capacity for another 640 additional racks which it will complete later this year.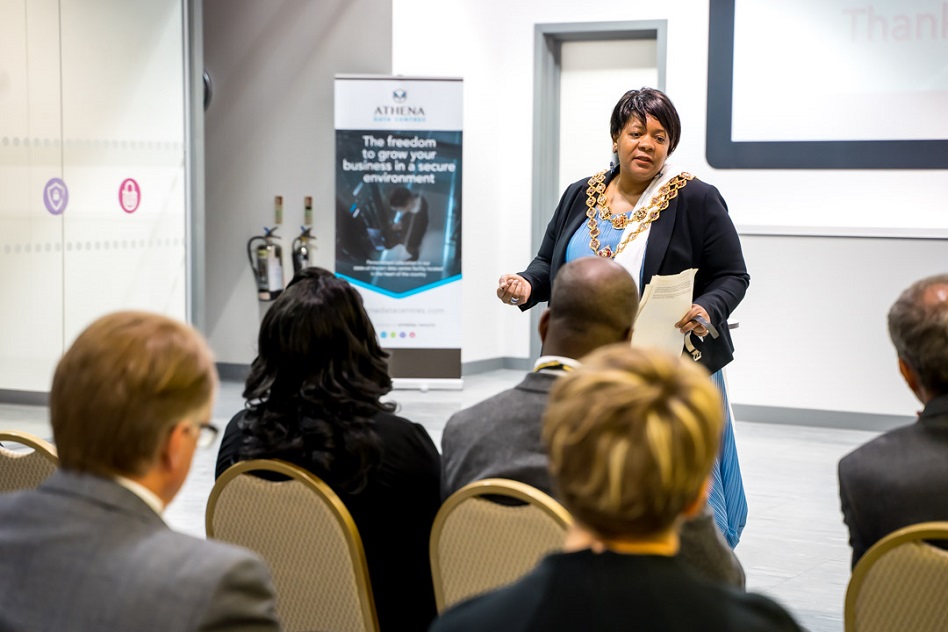 The new centre is part of the Athena Vaults group of companies aimed at partnering with businesses to help support their data management, cloud services, cyber security and GDPR compliance.
Andy Acton, CEO at Athena Datacentres said: "I would like to thank the Lord Mayor of Birmingham for recognising the importance for businesses to have a sound digital infrastructure when wishing to protect their assets as they develop and grow.
"Having run businesses myself, I empathise with how restrictive it can be to get infrastructure partners and contracts to align when wanting to support business objectives. We decided to do something about it by allowing companies to grow without these barriers.
"As a sponsor of the Birmingham Chamber of Commerce, Athena Datacentres wants to help businesses in the surrounding area prosper."