Charity tie-up to celebrate milestones
Two Birmingham organisations have joined forces to celebrate their 30th anniversaries.
Independent commercial property agency KWB and Edward's Trust, a charity which supports children and families facing loss and surviving bereavement, will team up throughout 2019 to raise money to support the charity's work.
John Bryce, co-founder and senior director of KWB, has supported Edward's Trust via funds raised for Property For Kids, and carried out pro-bono property work for the charity for a number of years, most recently advising on the relocation of its office to Vicarage Road in Edgbaston.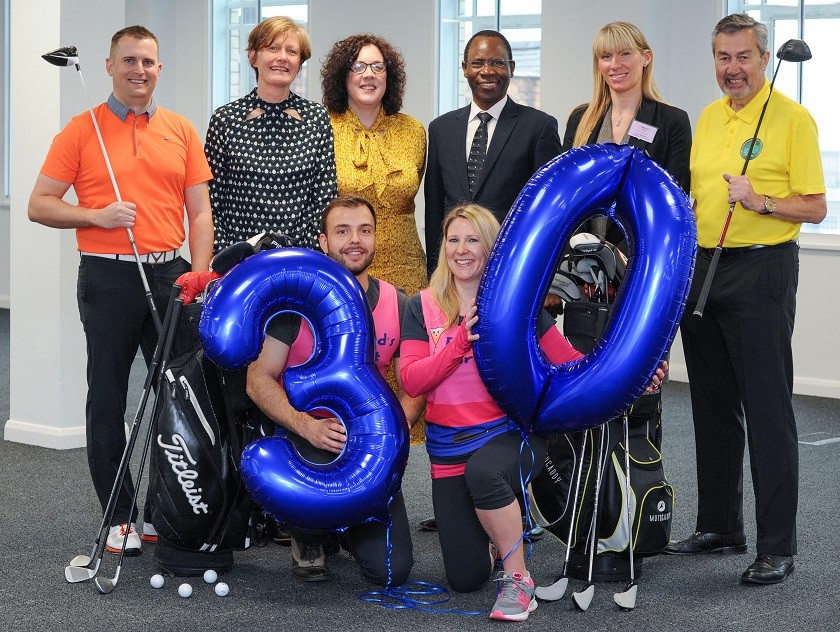 Mr Bryce said: "It is serendipitous that both KWB and Edward's Trust celebrate their 30th birthdays this year, so we will be joining in a number of Edward's Trust events and encouraging our clients and contacts both to sponsor us and to take part themselves. It's also a good opportunity for us to help spread the word about the outstanding work Edward's Trust carries out providing their bereavement services to thousands of families in the West Midlands each year."
Yvonne Gilligan, chief executive of Edward's Trust, said: "We are looking forward to working with KWB as we celebrate our 30th year. It costs over £580,000 for Edward's Trust to provide our bereavement services to the thousands of families we support each year. In order to do this, we rely on the generosity of supporters such as KWB. The team have lots of amazing ideas of how they can fundraise and help us support our bereaved families."
KWB staff will be taking part in the charity's golf day, curry night and ball, as well as running in this year's Simply Health Great Birmingham Run to raise funds.
Founded in 1989, KWB is an independent Birmingham-based full service commercial property consultancy, providing office and industrial agency services, commercial and residential property management, building consultancy and corporate cleaning, as well as a workplace division providing a unique integrated office identification, acquisition, design, fit-out and moving service.
Edward's Trust was founded in 1989 by Peter and Hilary Dent in memory of their son, Edward, who died of cancer when he was seven years old. The Trust provides holistic family bereavement services supporting children, young people and parents across the West Midlands.
Pictured: Back, from left, Jon Tedstone (KWB), Yvonne Gilligan (Edward's Trust), Jo Spencer (KWB), Akim Kamangira (KWB), Lucy Goodway (Edward's Trust), John Bryce (KWB). Front, from left, Samantha Hughes and Alex Evans (both KWB).