Midlands businessman wins top award
Matt Jones, founder and managing director of award-winning distance learning college Oxbridge, has been named Director of the Year in the Start-up category at the Midlands Institute of Directors Awards (IoD) 2019.
The serial entrepreneur, who has several successful start-ups under his belt, has been actively disrupting the online learning scene, using a blend of AI, pedagogical techniques and good, old-fashioned listening to empower 10,000+ students to get qualified via experiences that let them study anytime, anywhere, anyhow.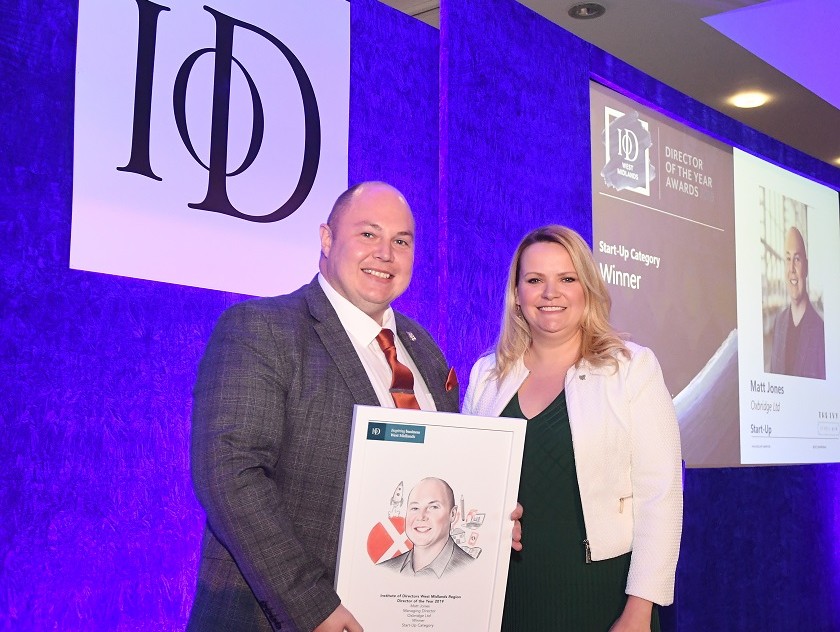 The accolade was a welcome surprise after Matt, and his college Oxbridge, secured seven awards throughout 2018/19 with Nachural, the Birmingham Post, and NatWest's GBEA, including Service Provider of the Year.
The West Midlands IoD awards celebrate the contribution leaders and directors make to the region, shining a light on those with the resolve to build a successful business that aids the economy and wellbeing in society. The judges recognised Matt as a true entrepreneur who has tapped into a growing market by investing time engaging his potential client base while using the latest tech to produce a truly personalised service.
A spokesman from the Institute of Directors said: 'Matt and Oxbridge play an integral role within the West Midlands. Displaying outstanding professionalism, Matt is all that is good about business with a proven track record that contributes to the greater good of the economy and the support of the group.'
Matt said: 'I'm incredibly proud. To be recognised by the Institute of Directors is a significant win for myself and Oxbridge. The win symbolises our drive, vison and hard work to make a real difference to the local community, society at large, and the overall economy, so a thanks to Calum, his team and everyone at IoD for believing in me."
The Institute of Directors Awards 2019 took place at the Edgbaston Stadium Birmingham.
Pictured: Matt Jones receives his award from Liz Burton