Dawn Willock
Dawn Willock is the director of Martial Arts GB - a role she has held since 2008. MAGB is the UK's leading organisation for professional services within martial arts. Not only does it provide practical requirements for instructors, but its mission is to inspire customers to reach their personal and professional potential.
EXPLAIN A TYPICAL WEEK IN YOUR WORKING LIFE: Where do I start?! Of course, there is all the admin: the paperwork and organisation that comes with running your own business – but that is the boring bit! My day-to-day role, and the part of my job I most adore, is the one-to-one interaction with our customers. Over the past year, we have worked hard to keep that personal relationship with customers, especially with the integration of our new software system, which means some areas of our business have become automated.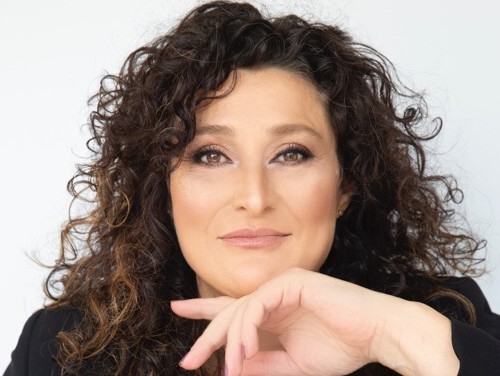 WHAT IS THE BIGGEST CHALLENGE FACING YOUR INDUSTRY RIGHT NOW? The biggest challenge for us is convincing our customers to take a leap of faith. Lots of our clients are nervous about changing the way they run things, but the culture of how martial arts operates as a sport and a service is shifting. For me, I think it's a good thing: it seems crazy that this multi-million pound industry still operates as a 'hobby' interest! So many clubs have fantastic instructors at the helm, but lack the proper business infrastructure to make them successful and profitable, and that's what MAGB wants to change.
So our biggest opposition is often people. In an industry where such a huge amount of revolutionary progress has taken place in such a short space of time, it's still been extremely difficult to get instructors to come into the 21st Century with us!
AND WHAT ARE THE BIG OPPORTUNITIES? The opportunities for growth in the martial arts industry are huge. We have thousands of incredible men and women already doing an amazing job; however, there is a need for processes to be reinforced and standards of professionalism to be introduced. Without these, the industry will never see the growth, or at least not the growth that falls in line with the potential of the service that martial arts instructors offer!
HOW DO YOU GET THE BEST OUT OF YOUR STAFF? We work as a collective, encouraging the team at all levels to communicate directly with one another and nurturing that collaborative culture that enables businesses to thrive. This makes everyone feel like their contribution is valued.
Failure isn't something I view as a bad thing and I'm not scared of it. It's often where the most valuable lessons are learnt, and I think my team would all say that at some point I've thrown them all in at the deep end! However, that's ok – at MAGB we've created a culture of non-blame. Nobody messes up on purpose, so when a rare mistake is made, we acknowledge it, fix it and move on. This in turn builds on the culture of growth, contribution and confidence.
WHAT WAS YOUR LAST MEETING ABOUT, HOW LONG DID IT LAST, AND WAS IT PRODUCTIVE? The last meeting I had was to gather stats, make lists and play devil's advocate! It was two solid hours of pulling data, analysing it and deciding what to do with it. Yes, it was productive but I'll let you know in a few months if it was effective!
HOW MANY EMAILS DO YOU GET IN A DAY, AND HOW MUCH TIME DO YOU HAVE TO READ THEM? On average, I get about 30 work-related emails. Over the past 12 months, I've worked hard to reduce this by automating a lot of the 'daily grind' tasks. I work down my email lists and most tasks are cleared out and completed within the same working day. On Fridays, it's essential that anything outstanding is cleared and this is something I have embedded within the team.
DO YOU ANSWER WORK CALLS OR EMAILS AT HOME? WHAT'S THE RIGHT WORK-LIFE BALANCE? No, no, no! I used to work ridiculous hours; I think that's easily done when you are running your own business but essentially that's not sustainable in the long run. What I've found quite challenging is working within an industry that essentially is born from a hobby; these clubs live and breathe their sport so for me it has been all about portraying that passion while creating boundaries that enable me to have balance within my working life.
HOW DO YOU HOPE YOUR COLLEAGUES WOULD DESCRIBE YOU? Not particularly orthodox! I shout, I swear but most importantly I laugh. I drive my Operations Manager insane as I can be a little unpredictable and spontaneous. But I believe you have to be wide awake in business, prepared to be quick off the mark and ready to keep up! Sometimes this means doing a 360 on your original plan, but if it gets results, it's worth it. The team go along with my ridiculous ideas, which we nearly always pull off – and laugh about it after! I would hope the team would describe me as driven, ballsy and passionate – and probably slightly insane!
HIGHLIGHTS OF YOUR CAREER SO FAR? Thirty years ago, I was homeless in a Women's Aid shelter with two young children. The strength to refuse a victim status and the power to fight a system determined to keep you in that box is not to be underestimated. The battle can be soul breaking, so to say I dragged myself out of those circumstances and go on to have a successful career is something I will forever be proud of.
What's more, I am immensely proud of being a woman in a male dominated industry. I've been the only female fight promoter; I've finally broken the 'old boys club' mentality; I've introduced a system that propels clubs to the next level and drives wider industry changes: what more could I ask for?
ANY PARTICULAR FAUX PAS OR EMBARRASSING MOMENTS IN YOUR CAREER YOU WOULD PREFER TO FORGET? You know, I wouldn't change a single thing (although my husband would probably have a comment or two!) – I am unashamed and can honestly say I do not regret any of my decisions.
PET HATES? Incompetence, dishonesty, lack of integrity. If anyone shoots any of these things towards me, they're going to get it!
IF YOU COULD GO BACK AND GIVE YOUR YOUNGER SELF SOME WISE ADVICE, WHAT WOULD IT BE? To relax – and maybe employ more staff sooner!
HOW DO YOU RELAX AWAY FROM WORK? I have four children, three grandchildren, a dog, a wonderful circle of friends and – last but not least – an incredibly supportive husband. We spend time together talking, eating and of course, laughing! I like to read, to meditate, and occasionally to completely let loose and just dance.
A real passion of mine is travel, and of course being slightly unorthodox, I like to go away a couple of times a year on my own. One of the greatest gifts you can ever give yourself is time; time to just think and be you – there is something totally liberating about being able to go on holiday by yourself - it's a real game changer.
WHAT DO YOU BELIEVE IS SPECIAL ABOUT THE BIRMINGHAM BUSINESS COMMUNITY? The Birmingham business community is very special: we have deep roots in entrepreneurial flair, we have working class values combined with cosmopolitan style and we are capable of local, national & international success. We are literally in the centre of this great country and recognise the opportunities that come from that. We have resilience and stand as a proud community, with confidence that we can always spin nothing into something that makes money! I think we demonstrate the colourful diversity and creativity, which reflects the community from which we boastfully belong. The vastness of resource and networks that interlink our business community is not to be underestimated. Birmingham literally provides an opportunity, no matter what that idea is, for anyone who wants it.
TELL US SOMETHING ABOUT YOU THAT MOST PEOPLE PROBABLY WOULDN'T KNOW. I had a Christmas card from Prince Charles.
YOU CAN TAKE ONE BOOK, ONE FILM AND ONE CD ONTO A DESERT ISLAND – WHAT WOULD THEY BE? I'm going with the perspective that you would have to have them all on repeat, so rather than profound choices, I'm choosing based on that!
Book – The Twilight Series
Film – Love Actually
CD – either a compilation CD of classical music, or of Spanish guitar.
YOUR FIVE DREAM DINNER PARTY GUESTS, DEAD OR ALIVE? Tony Robbins, Albert Einstein, Esther Hicks, Jesus, and Leonardo di Vinci.
WHAT WOULD YOU CHOOSE TO EAT FOR YOUR LAST SUPPER? That's like asking me to choose my favourite child! Ok, so there is a restaurant called Lava within the Blue Lagoon in Iceland. I would order their taster menu.