Donna Cunningham
Donna Cunningham has worked for the NEC Group for six and a half years, and is the sales director for the ICC and Vox venues. The Group is a live entertainment business that offers versatile spaces to bring people together for a wide range of experiences - from a brain-storming session for eight to national conferences for 8,000 at the ICC, to flexible conference and banqueting space for up to 900 delegates at Vox.
EXPLAIN A TYPICAL WEEK IN YOUR WORKING LIFE: It's my responsibility to ensure the sales team are on track with the sales strategy, and the correct processes are in place to deliver our sales targets. I also head up our DCU team who take all incoming and external calls to prospective clients, making sure they too are on track and following up on leads and marketing campaigns.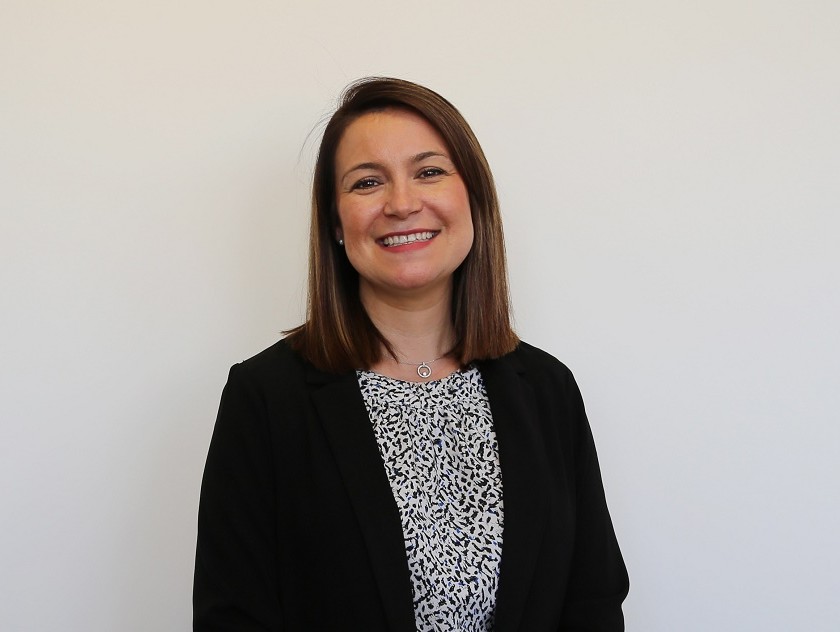 Inevitably there are the weekly management meetings looking at operations and our people plan, plus any other strategies or initiatives that are in place. And how can I forget the reporting! This provides a week-by-week account of how we are doing in relation to contract revenue, which I'm happy to say is on target for this year.
The working week is always a little bit different; there are lots of clients coming through the doors to meet. There's also usually an element of networking, whether that be locally or across the UK. It is really useful to meet people in the wider industry and Birmingham business communities to share best practise and makes you look at things in a slightly different way.
Its also important to keep up to speed with what's happening in the events industry, so I always take time to read my alerts from various online sources.
WHAT IS THE BIGGEST CHALLENGE FACING YOUR INDUSTRY RIGHT NOW? It's a very saturated marketplace. All number of different buildings are now adapting their offering to hold events, whether it be hotels, attractions, or simple warehouses – so there's always a new space coming onto the market. These are competition for purpose-built venues like ourselves, as clients across the UK will want to try them for their conferences and conventions. This means we need to maintain a point of differentiation and show how our venues are the best in the UK and have a more attractive offering. We're constantly delivering 9-9.5/10 in customer service excellence, understand our clients' needs and we of course add value wherever possible to exceed expectations across corporate, associations and banqueting events.
AND WHAT ARE THE BIG OPPORTUNITIES? The biggest opportunity we have is to explore new sectors and geographical areas that we haven't tapped into before. It's to also look at things a bit differently, to continue to retain and grow our existing client base, building those relationships and that rapport to keep them with us. Finally, it's just being on the pulse with everything in the industry – making sure we're at the forefront of client minds.
HOW DO YOU GET THE BEST OUT OF YOUR STAFF? To have an honest and transparent relationship with them and the business. I am always there to support their development and help them to be the best they can be. I like to lead by example; I've done their jobs, so I know the good, the bad and everything in between, so I'm happy to get stuck in and help where I can.
WHAT WAS YOUR LAST MEETING ABOUT, HOW LONG DID IT LAST, AND WAS IT PRODUCTIVE? It was my development meeting with my director. When you are in a fast-paced environment its nice to get that time in just for me, to work on my development plans and my career progression, and where he sees me in the next 12-18 months. I managed to get an hour and a half with him – very productive, and I've got some actions from it which I'm really excited about.
HOW MANY EMAILS DO YOU GET IN A DAY, AND HOW MUCH TIME DO YOU HAVE TO READ THEM? Yesterday I was away from my desk helping our learning and development team with our internal NEC Group talent programme for emerging leaders, providing observations and feedback on the new cohort. I left on three unread emails and came back to 97 six hours later. This tends to be the average amount; some are more 'fyi's', others are far chunkier and need more attention and a thorough response.
I'm generally at my desk from 7.30am so I have more time to spend with clients and my team during the day, so this is the time I use to catch up on things.
DO YOU ANSWER WORK CALLS OR EMAILS AT HOME? WHAT'S THE RIGHT WORK-LIFE BALANCE? Work life balance is something we all need to take more time on, but you need to have the autonomy to know how to time manage and when to flex this. There will be times when I'll have to work long hours, but The NEC Group is really good for allowing you to work from home, get time back and have family time if you work hard and get the job done.
HOW DO YOU HOPE YOUR COLLEAGUES WOULD DESCRIBE YOU? I hope they'd say I was ambitious, determined, and someone they'd want on their side. I will trust you implicitly until I see otherwise, will take on too much work, but jobs will get done to a high standard.
HIGHLIGHTS OF YOUR CAREER SO FAR? Within nine months of starting in the commercial media team, I progressed to senior account manager for the ICC; I was then promoted to account director, then ICC and Vox account director, and six months later promoted to sales director. My career progression in this business has definitely been the highlight so far. It happened quickly but I've worked incredibly hard, and feel I've really earned my stripes. I'd also have to say being asked to be involved in this year's talent group was a huge honour, as I was on the programme myself two years ago.
ANY PARTICULAR FAUX PAS OR EMBARRASSING MOMENTS IN YOUR CAREER YOU WOULD PREFER TO FORGET? I'd not long past my test and was parking next to where the directors parked their cars. As I went to reverse my car in, I scraped the whole side of the car down a wall! My two directors witnessed me having to climb out of the passenger seat, crying my eyes out and I then had to ask one of them to park my car for me – completely humiliating!
PET HATES? It has got to be liars!
IF YOU COULD GO BACK AND GIVE YOUR YOUNGER SELF SOME WISE ADVICE, WHAT WOULD IT BE? Start your bucket list young, and go out and experience life before settling. Don't be in a rush to decide on your career and live for the moment.
HOW DO YOU RELAX AWAY FROM WORK? I love to run and do circuit training, but you can't beat a good box set or a war film. Just to turn off, not be Donna the mum, Donna the boss, simply me time with the mobile off – bliss!
WHAT DO YOU BELIEVE IS SPECIAL ABOUT THE BIRMINGHAM BUSINESS COMMUNITY? The Birmingham business community is so genuine and everyone wants the best for each other. It's very supportive as a business community, and people always have your back, you can feel it at networking events, the big business awards. Birmingham also supports charities really well – last year the NEC Group alone raised over £44k for Alzheimer's Research UK – and are always giving a boost to local youngsters, from entrepreneurs in the business community to local choirs and local university students.
TELL US SOMETHING ABOUT YOU THAT MOST PEOPLE PROBABLY WOULDN'T KNOW. I once featured on the kids Saturday morning TV show Timmy Mallet's Wacaday!
YOU CAN TAKE ONE BOOK, ONE FILM AND ONE CD ONTO A DESERT ISLAND – WHAT WOULD THEY BE? For the book, it would have to be The Secret by Rhonda Byrne. It's a great motivational read and shows you that if you really want something then ask for it.
The film…well box set… would have to be Game of Thrones – I loved watching every minute of that series, even if it was a little disappointing at the end!
And it would have to be the Abba triology, purely for its feel-good factor
YOUR FIVE DREAM DINNER PARTY GUESTS, DEAD OR ALIVE? Dele Alli, Marilyn Monroe, Michael Jackson, Steven Hawkins and my Dad, as it would be lovely to see him again.
WHAT WOULD YOU CHOOSE TO EAT FOR YOUR LAST SUPPER? It'd be my Nan's stovies! It's a Scottish recipe – a little like stew- containing potato, onions and pieces of meat – delicious.