Small businesses struggle to find office space
Businesses are struggling to find smaller office suites in and around Solihull, as vacancy rates continue to decline, with no sign of any new accommodation coming to the market, according to a leading Midlands office agent.
Malcolm Jones, Head of Office Agency at Birmingham and Solihull-based commercial property agency KWB, says with an effective office vacancy rate of only 3% in Solihull town centre, there is a real shortage of office suites of 3,500 sq ft and below in and around Solihull.
Mr Jones says: "So far this year, smaller office suites have accounted for just under half of all the deals struck in the Solihull and M42 corridor market, but in the third quarter it was just 20% which indicates the increasing lack of choice.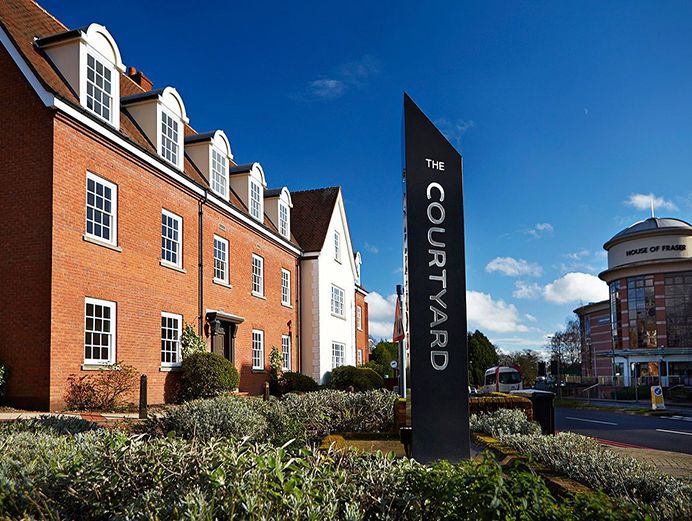 "We are the most active office agent in the Solihull and the M42 corridor, but we have just four office buildings on our books with suites of under 3,500 sq ft at 1 Cranmore Drive, 2 The Courtyard (pictured), Avon House and 16 Hockley Court, and an increasing number of occupiers instructing us to search for and acquire office space on their behalf."
According to Mr Jones, cost and corporate presence are key factors in smaller occupiers still wanting to take on traditional office leases, despite the growth in serviced office accommodation.
He says: "Smaller organisations which have grown and matured in serviced office accommodation are taking lets on small office suites which are cheaper in the longer term, and which they can make their own.
"Although it is a longer commitment than the easy in, easy out terms offered by serviced offices, rents on office suites can be around half as much as serviced offices.
"With their own front door, occupiers also have the opportunity to brand the exterior, fit-out the interior to match their corporate culture, and demonstrate a much more permanent presence to customers and staff alike."
KWB is the letting agent for 1 Cranmore Drive, 2 The Courtyard, Avon House and 16 Hockley Court in Solihull.