Domestic upturn driving Birmingham business growth
An upturn in domestic activity is credited with businesses across Greater Birmingham achieving their highest level of demand at home for nine months.
According to the business report for Quarter 3 produced by Greater Birmingham Chambers of Commerce, 51 per cent of all businesses recorded an upturn in sales, a six per cent increase on the Q2.
This resulted in an overall balanced score of 69 per cent* when taking into account firms reporting falls in sales and constant trading.
There were variances in the manufacturing and service sectors. The service sector balance experienced another two-point increase to 70, mainly caused by a five per cent increase in the number of businesses reporting an-uplift in their UK business over the past three months.
By contrast, the manufacturing balance for domestic sales remained at 61. Although the percentage of manufacturers reporting an increase in domestic output rose from 38 per cent to 50 per cent, this was offset by a similar percentage reporting a decline in UK sales this quarter (up from 16 per cent in Q2 to 29 per cent in the current quarter).
For the second consecutive quarter, the overall balance score for domestic orders stayed at 69 for the two sectors combined. Export demand balance fell by a five points to 57 – the lowest figure since the aftermath of the EU referendum
Overall, 23 per cent of businesses in both sectors reported an increase in their international sales over the previous quarter; however this was down from the 36 per cent listed in Q1.
There was a larger percentage of firms reporting stability in their export sales (up from 52 per cent to 67 per cent) which lead to a drop in the overall balance score. It was a trend replicated in the two industries as both the service and manufacturing scores fell by four points.
Sixty-three per cent of service firms reported that their overseas business stayed the same (up from 59 per cent in the previous quarter) and 76 per cent of manufacturers did the same (a huge increase of 35 per cent from Q1).
International order projections followed a similar trajectory. The overall balance score for both industries fell by two points to 61 and there was a 10 per cent increase in the number of firms expecting their overseas orders to stay the same over the next three months.
The service firm workforce balance fell by five points to 59 as a greater percentage of service firms reduced their headcount levels – up from eight per cent in Q2 to 12 per cent currently. By contrast, 42 per cent of manufacturers hired additional staff in Q3 (an increase of 15 per cent from the last quarter), which meant the overall balance score went up by nine points to 67.
Business confidence softened in Q3 as turnover and profitability projections lessened heading into the autumn.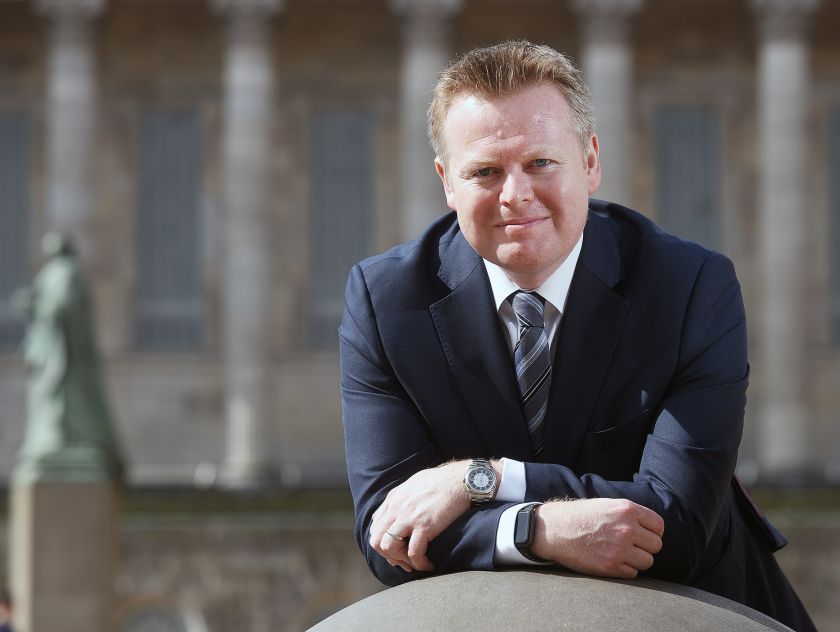 Paul Faulkner, chief executive of the GBCC, said: "While it was pleasing to see an upturn in levels of domestic demand and recruitment of staff, this positive momentum was offset by a noticeable fall in levels of international business, an increase in cost pressures and softening business confidence.
"Anxieties around rising business rates and problems in accessing skilled talent still persist as the spectre of Brexit continues to dominate an increasingly complex landscape.
"As a body that represents over 3,000 businesses in Greater Birmingham, we will continue to work with our members to guide them through what is likely to be a period of political and economic uncertainty as we head towards our formal withdrawal from the European Union."
Professor Julian Beer, deputy vice-chancellor at Birmingham City University, who sponsor the report, commented: "The report indicates a slight increase in sales and orders across Q3 when compared with three months earlier, with manufacturers seeing stronger demand.
"While this feeds into positive plans for investment and hiring, there was also an increase in firms reporting recruitment difficulties. Price pressures increased to levels above recent trends, which fed through into a slight downward drive in cashflow.
"In terms of business confidence, while manufacturing firms indicated higher levels of optimism than their service firm counterparts, the survey showed a downward tick across both groups."
Raj Kandola, senior policy and patron adviser of the GBCC, said: "The Q3 results reiterate that local businesses are continuing to prosper despite testing circumstances.
"Whilst we saw a strong quarter on the domestic front in terms of output and increased hiring, exports levels took a visible hit and the pressure for businesses to raise their prices also became more apparent."
Full details of the report are available at www.birmingham-chamber.com or join the conversation by following at @grbhamchambers and using #GBCCQBR
*All statistics are percentage balances from the combined manufacturing and service sectors unless otherwise stated. A score of over 50 is indicative of growth, the higher the score, the stronger the growth sentiment.
The GBCC Q3 Business Report launch event will take place on Thursday, October 25, at Birmingham City University, The Curzon Building, 4 Cardigan Street, Birmingham, B4 7BD. The event will start at 7.30 am and finish at 9.30 am. To register your attendance go to:
https://www.greaterbirminghamchambers.com/networking-events/events-calendar/listing/quarterly-business-report-q2-briefing-breakfast/details
Full details of the report are available at www.birmingham-chamber.com or join the conversation by following at @grbhamchambers and using #GBCCQBR