Commercial heartbeat
The burgeoning business, professional and financial services sector has been a jewel in Birmingham's commercial crown for several decades. A major commission has identified BPFS to help it in its quest to gain a greater understanding into the challenges facing productivity across all sectors. Rebecca Riley, pictured, business development director of research institute City REDI, provides an insight into the methods used and the results of the project
The Productivity & Skills Commission has been set the task of understanding the true extent of the productivity challenge in the West Midlands, identifying the component causes and making recommendations to address the issues identified.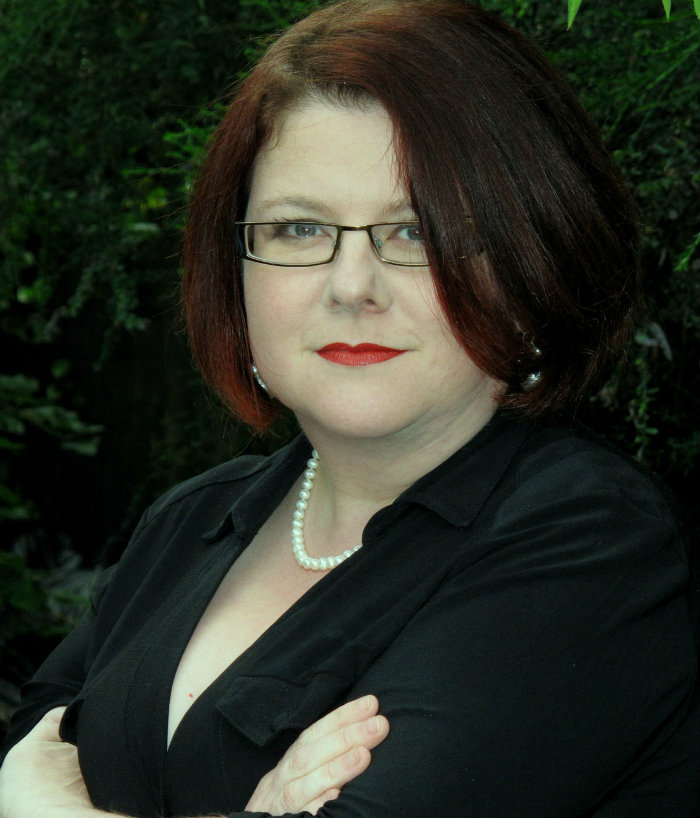 As part of the process, it commissioned research into the business, professional and financial services (BPFS) sector.
The sector contains high-quality, high-skill and well-paid jobs, all of which are forecast to increase significantly in coming years. For this reason, it was chosen to be the first sector within the workings of the commission to undergo a 'deep-dive' investigation into how to stimulate growth and increase productivity in this region.
The aim of this research was to create an evidence-based strategy to grow the BPFS sector and investigate the limiting factors to inclusive growth locally, and ways in which providers of professional and business services can potentially help address these.
The BPFS sector
BPFS is a significant and diverse sector, covering international banks and insurance companies, architects, scientific research and development, employment services, rental and leasing activities, through to more traditional accountancy and legal services.
It is a sector which has been on the rise in the West Midlands for three decades. In the context of productivity and skills, it is the biggest contributor to the regional economy and a significant employer of high-quality jobs.
Although hit by the financial crisis of 2008, employment and gross value added (GVA) since have risen, and it is forecast to be one of the most important growth sectors in the next 15 years.
According to the research and available datasets, in 2015, BPFS sector employed just over 400,000 people and contributed over £24,000 million of GVA to the WMCA's economy.
It contributes one in five jobs and 28% of WMCA GVA, and employment is forecast to grow by 31% between 2015 and 2030, and GVA is expected to double. It is also recognised that a thriving BPFS sector is valuable for enabling the growth of other sectors through the services it provides to businesses.
BPS sector firms represent one of our strongest assets, not only for the contribution they directly make to the regional economy but also for the vital ecosystem that supports the growth of businesses in other sectors.
It is clear that the BPS sector - specifically in relation to financial services, law and accountancy - has reached a critical mass with a full service offering that has the ability to compete on the global stage. This cannot be said of many other regional cities and puts the West Midlands at a clear competitive advantage.
The research
The importance of incorporating local insight into the formation of economic policy in a regional content has been paramount in our approach, ensuring the interpretation of data is correct and grounded in the real world.
The findings of the research were too numerous to explain in full here but there were various assertions we were able to make.
For instance, the West Midlands has a different distribution of occupations compared with the national picture, with a higher skilled, higher value profile of occupations. This is largely because the large companies in the sector is not characterised by back office jobs, but technical professional roles, and SMEs are more likely to be filled with highly professional and skilled people.
In the larger firms, clients are highly distributed, with no consistent pattern across local, national and international markets. The average percentage share was 40% local, 52% national and 8% international (but this varied across companies). However, this indicates Birmingham is not simply a 'regional' centre, servicing local clients.
Brexit, although seen as an unknown and contributing to economic instability, was not seen as one of the major challenges for them as companies and in fact could be a growth opportunity as businesses seek advice on how to deal with leaving the EU.
The main challenges are AI and tech, general economic stability and the general changing labour market structure in the sector.
Although the sector does not naturally innovate, there are great examples of innovation, including the use of AI in exporting, the use of digital, real-time staff billing in recruitment and risk assessment in finance.
The sector has a significant role in the competitiveness of other sectors and although they had not necessarily thought of their role in these terms, they could easily articulate clear examples of impact.
The types of activities included reducing risk and costs associated with fines, contract breaches, contract negotiations; increasing export opportunities and reducing cost of loss of goods during exporting; reducing employee costs through better recruitment and contracting; providing signposting to other local stakeholders and developing better business plans for growth of companies.

The deep-dive 'exam questions' and answers
Q1. Does improving the sector or changing the sector improve performance across other sectors?
Yes. It is the core nature of the business of the firms in the sector that if they do not do this they fail.
The consequence of this is that all income, wage and profit could be said to be attributed to the development of other sectors. However, this is difficult to quantify directly.
Also, the nature of the firms' supply chains and client bases mean the impact can be felt outside the region. Regional embeddedness varies and is not something the firms either monitor or track, as core employment and growth assets ensuring they remain part of the economic ecosystem is vital for the local economy.
There was some evidence of staff moving across sectors especially at senior levels, into their clients. In most companies they saw this as beneficial and track ex-employees as clients.
Highly trained accountants for example moving into Tier 1 and 2 manufacturing companies is common. This ensures that these specialists pass on their skills to other companies, improving the performance of a much wider set of companies than the sector alone.
The people within occupations traditionally in this sector are, in fact, spread wide, an example being a major construction firm employing nearly 800 staff in these types of occupations. So, having a deep labour pool is not only important for the sector its vital to all businesses.
Professional services firms, however, are not tied to the geographical footprint where they are located and are highly mobile, both in terms of staff and functions. This puts a greater emphasis on places needing to create attractive environments within the sector in terms of access to skilled labour, high quality building infrastructure and transport (nationally and internationally)
Q2. Which parts of the sector need investment and what type of investment?
A clear theme in the responses was the ability to innovate. The sector is highly client reactive and there are issues with both the capacity to innovate and also the knowledge on how to innovate.
This client-driven innovation raises the importance of sophisticated business development skills, which enable individuals to develop solutions to client problems and operationalise them.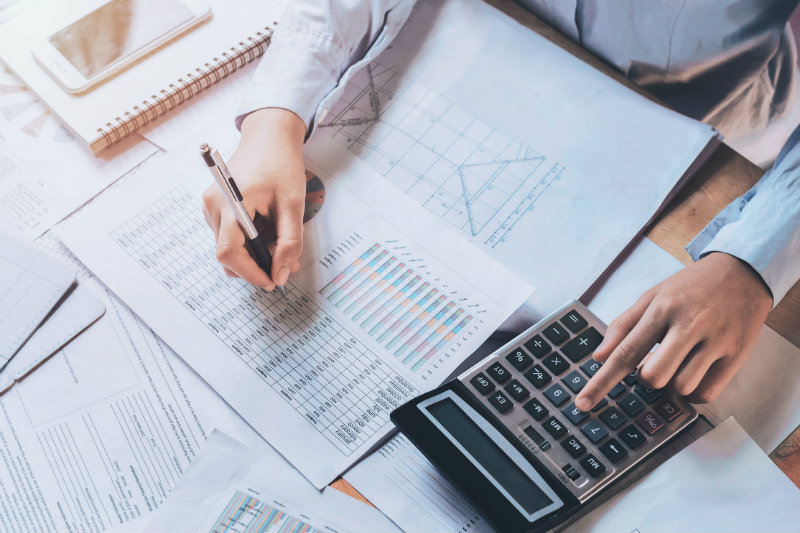 Those interviewed often referred to industry networks and events as their main source of innovation beyond clients but felt the region lacked the density of this type of activity as available in London or internationally.
The most mentioned specific skills gap were tech skills, although there was a marked difference in the sub-sectors in how they were approaching filling this gap. The banking sector is building the capacity and competing for staff against other sectors, whereas other subsectors were typically buying specialists on a project-by-project basis or partnering with tech companies, although there are outliers to this trend in the region.
However, in both cases, the skills or companies are not based in the region and they are more likely to go to London to access them. These skills are not purely fintech, and are broadly based across document management, AI, process management, client management, business intelligence, modelling and knowledge management. The lack of tech cluster means these services are being bought in from outside the region and creates a gap in the local value chain.
Investment in future workforce and attracting highly skilled labour into the region is of significant concern to the sector; the predicted growth cannot be sustained unless the labour pool is grown.
The speed required means that there is a need for a twin approach of long-term local labour market development and short-term attraction process, which overcomes the significant perception issues faced by Birmingham and the West Midlands. Moreover, there was significant concern that the regional narrative was not a reflection of the reality; that these job opportunities and the function of the sector were being underplayed and unrecognised in common rhetoric, downplaying the opportunity in the West Midlands, thus making it harder to attract staff.
The sector itself sees the opportunity of the West Midlands' diverse, young population as an asset, but they are looking for new ways to attract this diverse population. They see this as key to innovation, reflecting their client base and maintaining a skilled workforce in the region.
Q3. How do we lock in companies to the region and ensure the economic benefits remain here?
There is already significant lock in, as evidenced by the comments relating to place and access to skill amongst others. However, this must be tempered with earlier comments about real and/or perceived low levels of intervention. Continued complacency is dangerous because companies and jobs are highly mobile, and work can shift overnight.
Key is to this objective is supporting the attraction of staff, creating an attractive environment, reinforcing the growth perceptions and availability of high value jobs, and most importantly, as a city centre sector, continue the momentum of changing perceptions of Birmingham and the West Midlands to make it an attractive place to do business.
Q4. What interventions have been delivered elsewhere, in the sector and other best practice can we hook into to identify potential opportunities for the sector?
Generally, this is not a sector with significant public intervention, nor does it typically ask for it directly. However, a lot of interventions are driven by the sector itself, especially around developing local labour supply chains, diversifying the labour force and attracting talent. This has been highlighted in the extensive mapping that was carried out and impact of those interventions modelled where possible. Challenges are less related to gaps that need plugging; rather issues of scaling and efficiency of impact, investing in talent retention, attraction is paramount.
The sector hasn't attracted public funding into innovation in the past, as this is largely channelled into science, but the sectors ability to advise other sectors and the rise of technology driven innovation is key the continued success of the sector and the services it provides across the whole economy, this needs to be recognised by public sector funding mechanism, especially into university research.
Q5. Can we create real (or better) estimates of productivity?
Firms do not monitor 'productivity' as measured by GVA (i.e. wages and profits); they generally measure in terms of utilisation of staff (income and charge out, amount, billable/fee earning and recovery rates, done per person). Therefore, the macro measure does not tie directly to the micro level and company action. Furthermore, all jobs are potentially 'good' jobs in terms of productivity – high wage, clear career paths, and ongoing investment in skills.
Similarly, companies do not report figures on a regional/office basis or manage activity on this basis, therefore it is unlikely GVA reflects 'productivity' accurately, as wages and profits are not reported at that geography or easily aligned to it.
Companies largely report very little difference in the wage levels between offices, i.e. an auditor in Birmingham earns the same as one in London (without London weighting, which was seen as minimal and doesn't offset living costs). This would imply where you have higher value companies there will be very little productivity differentials and it was observed by companies that over time lower value jobs are being removed from the business structure due to technology, and economic development strategies built on low level jobs is risky for the future. Any observed differences will be more aligned to the type and nature of the companies than the roles and functions.
In fact, as noted above, most respondents suggested clients are anywhere including London, and clients are passed to the appropriate specialist wherever they are based, often as a result of the individual's home base. But client rates are higher in London and hence there is evidence of charging out of London whilst delivering from regions in order to maximise profits, which muddies the picture further.

Q6. How does the sector contribute to the success of Birmingham?
The sector is driving significant change in the local environment, with new developments, new infrastructure and changes to city centres.
Most businesses reported growth in office requirements, but the current offer and development programme is satisfying demand so far. The development of high-quality office space at Snow Hill, Centenary Square,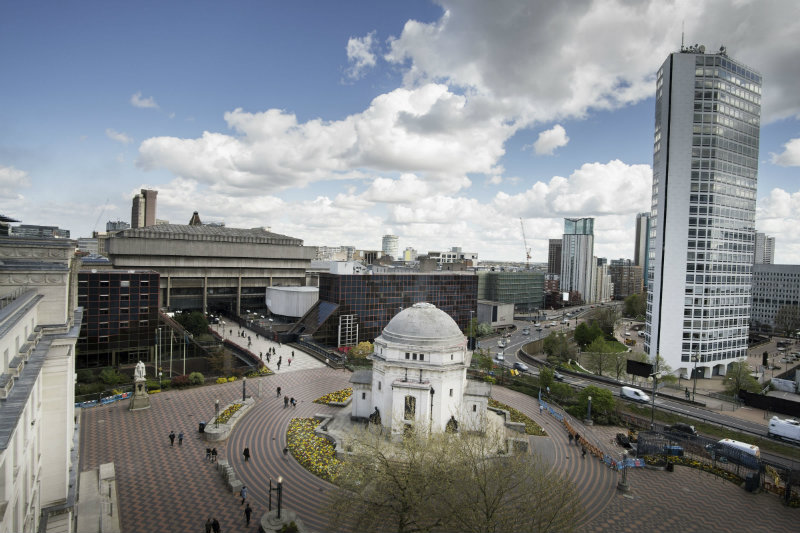 Brindley Place and Colmore Row in central Birmingham provides good opportunity for current requirements.
However, respondents did stress that future growth may be constrained if current momentum dropped. There was also a sense that this Birmingham growth could be at the detriment of the surrounding places. This is either due to businesses moving into lower value office space being freed by the internal movements in the city centre or a 'brain drain' from local firms into the large players expanding or moving in. This was further compounding labour shortages and impacting on capacity in local towns.
The sector is predominantly characterised by high-level jobs and graduate-level staff, with the associated demand for high quality housing, cultural offer, sporting offer and business entertainment demand. The sector also creates significant demand for international and national travel infrastructure, especially the airport, to service the client base and provide access to London.
The sector battles the perception of the West Midlands and Birmingham as a place, not only from the point of view of the 'concrete jungle' or ugly image, but also the perception that jobs are low value, with little career progression and lack of interesting clients. Many respondents cited the perception of 'back office' as significantly damaging for the sector and limiting ability to attract staff to the region. They perceived this issue as their most significant problem regionally because of its impact on their labour force.
Across the board there is an expectation of growth in the West Midlands, and Birmingham is seen as the growth region for the sector. Flagship investors moving in are driving this perception, but respondents stressed the need for this to continue with a steady flow of flagship new investors and flagship brands.
However, this growth will happen – but the nature and shape of growth will be highly dependent on how the regional structures respond and help shape the context, infrastructure and labour market. The perception is that the current productivity issues will be exacerbated within this growth scenario, such as available workforce, transition to online services, price pressures and wage pressures.
Overall there was a high degree of social and cultural buy-in to the region from respondents – and highly personalised 'stickiness' to the place – which is fuelling belief in Birmingham and its continued growth.
Perceptions are incredibly important in economic growth as perceived vibrancy and attractiveness of a place is potentially highly influential in business and individual decision making, and Birmingham is riding a wave of enthusiasm that needs to be maintained.
*Based at the University of Birmingham, City REDI focuses on developing an academic understanding of major city regions to develop practical policy which better informs economic growth policies.