Cautious welcome to Chancellor's mini-budget
Business leaders in Birmingham have cautiously welcomed the Chancellor's economic statement as an opportunity to help get the country's economy moving again, but warned several issues that are key for business were not addressed.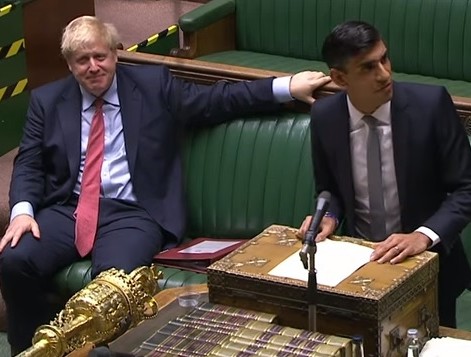 Greater Birmingham Chambers of Commerce said the £1,000 job retention bonus for employees who bring back furloughed staff and the Eat Out Help Out scheme demonstrated a welcome innovative approach to tackling specific issues that could also be applied elsewhere.
The Chancellor also announced an immediate change to stamp duty, increasing the threshold to £500,000, cutting VAT on food, accommodation and attractions from 20 per cent to five percent and a new £2 billion initiative to create thousands of job placements for young people. Other announcements included:
Apprenticeships: For the next six months employers will be paid £2,000 per hired apprentice under 25 and a bonus of £1,500 for over-25s.
Kickstart Scheme: The Government will cover 100 per cent of the National Minimum Wage (for 25 hours a week) for employers who offer a work placement for 16 to 24 year olds who are claiming Universal Credit and at risk of long-term unemployment. Employers will be able to apply to join the scheme from next month with the first "Kickstarters" commencing employment from this Autumn.
Jobs Retention Scheme Bonus: a payment of £1,000 per employee for employers who bring back furloughed workers into employment, maintain their employment until at least January 2021 and pay them a minimum of £520 a month in this period.
Eat Out to Help Out: During the month of August customer will get an "eat out to help out" discount on meals out Monday to Wednesday with participating businesses (50% off up to £10 per head). Business will be able to register for the scheme from next Monday and claim the money back within 5 working days
Paul Faulkner, chief executive of the GBCC, said: "The Chancellor promised a three-point plan to help find, protect and create jobs and there were some significant positive measures for businesses. Our own research shows the unprecedented impact the Covid-19 crisis has had on cash flow and demand, particularly among SMEs.
"Among the measures newly announced today the 'jobs retention scheme bonus' is a positive step in supporting an effective wind-down of the furlough scheme while retaining as many jobs as possible.
"The cut to stamp duty will no doubt be supported by our members in the housing sector as a means of speeding up activity in the market and the news of a wage incentive for hiring apprentices is a positive step for creating new employment and training opportunities.
"While we welcome the significant cut to VAT on food, accommodation and attractions we hope to see further measures to reduce VAT on consumer goods to help boost the struggling retail sector.
"The 'eat out to help out' scheme, while incredibly specific, represents and interesting and innovative take on supporting hospitality and we look forward, with interest, to learning more about how it will work in practice.
"The previously trailed announcements on the Kickstart scheme, traineeship incentives and £1.57bn for bailout for the arts sector are particularly welcome. On the youth unemployment and employment support measures in particular, we urge the Government to work closely with industry on their design and development to ensure they are as aligned as possible to employers' needs and achieve the greatest possible uptake.
"While there was much welcome news, some areas were notable by their absence. There was no word on support for businesses falling through the gaps of Coronavirus support such as directors of limited companies.
"No further sector specific support for major industries outside of hospitality and attractions. Don't forget – the major events industry, certain personal services such as nail bars, indoor gyms and nightclubs among others aren't yet able to open at all.
"And some, such as dentists and the travel industry, are still facing severe restrictions that could still close a lot of businesses before the end of the year. And a significant fall in demand for new vehicles, compounded by Covid-19, continues to impact the automotive industry and their supply chain.
"All in all, while the government won't be able to solve all of the economy's problems, there's a lot more still to be addressed and much of it won't be able to wait for the next big set piece: the Autumn budget."
Neil Rami, Chief Executive at the West Midlands Growth Company – which attracts visitors, events and conferences to the region – said: "We warmly welcome the Chancellor's latest set of measures to support and stimulate the UK's hospitality industry, building on the momentum created by many of our region's tourism businesses reopening last weekend.
"The package announced by the Government to temporarily reduce VAT to 5% for tourism activity offers another milestone in the sector's road to recovery. It will hopefully inspire people to come and enjoy the West Midlands' great attractions, hotels and restaurants with confidence.
"The Chancellor's innovative 'Eat Out to Help Out' scheme, encouraging people to safely return to eating out during August, will boost the West Midlands' food and drink sector, which makes up nearly a fifth of the region's overall £12.6 billion visitor economy."
Jon Stevens, Birmingham based tax partner at global legal business DWF, said: "The hospitality sector has long campaigned for a reduced rate of VAT and it is a shame that it has taken the economic damage of COVID-19 to produce a temporary tax cut. However, businesses in the restaurant and hospitality sectors will welcome the reduction in VAT to 5% that will hopefully encourage people to spend money with them while we recover from lockdown."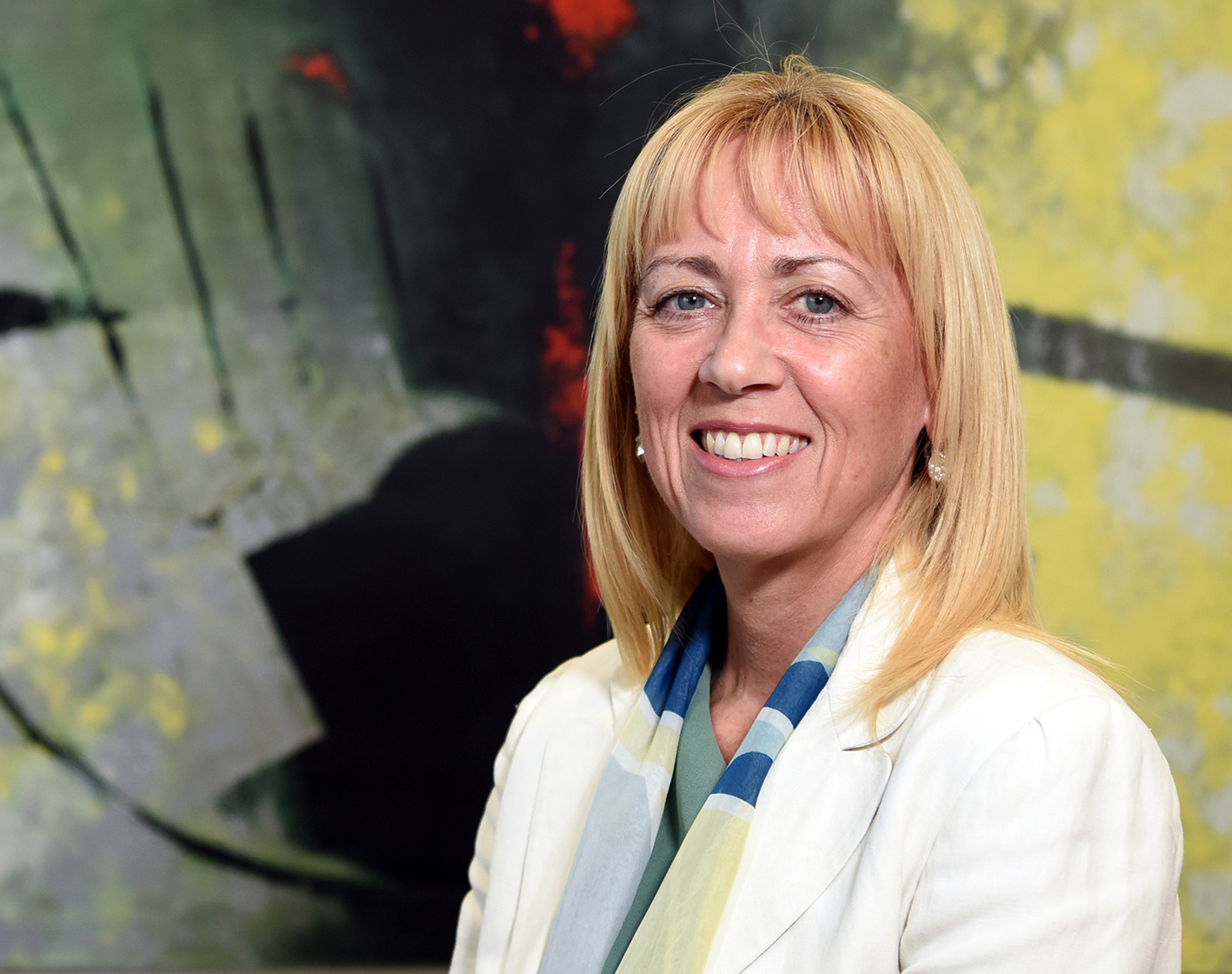 And Linda Marston-Weston (pictured), EY's head of tax in the Midlands, added: "The Chancellor delivered an Economic Statement that may not have been heralded as a Budget, but nonetheless delivered some significant changes to the country's taxation and spending regime.
"In what was clearly a 'Tax Less, Spend More' statement, Rishi Sunak delivered not just a VAT cut for the few, but spending grants for the many. On the few, we saw VAT cuts for those in hospitality and leisure, whilst on the many there was an effort to encourage people to eat out (but only at the start of the week) or to improve their green footprints (through making their houses more energy efficient).
"The six-month targeted VAT cut may bring a smile to the face of restauranteurs but won't apply to any alcoholic tipple that accompanies the food. Combined with the £10 "Eat out to help out" half price offer per diner per meal, this Chancellor has been putting his money where his mouth is.
"Combined with a similar cut for accommodation and attractions, the Chancellor has been showing his "get up and go" characteristics. Beyond this, the cut in Stamp Duty was clearly intended to stimulate house moves.
"But the largest impact was to address those fearing the effect of Furlough Cold Turkey, or the young facing a troubled job market. With a grant of £1,000 per furloughed employee retained through to end January next year, this element of the Chancellor's help may be small compared to the salary costs (effectively just over £300 per month), but will be welcome nonetheless.
"Whether this is enough to stop redundancies is yet to be seen. Also, this scheme may leave a sour taste in the mouth for those businesses which have struggled on without furloughing workers and be seen as unfair in relation to those who worked throughout the lockdown.
"For those entering the job market, the Chancellor's Kickstart scheme is set to attract up to 400,000 young people, who companies can take on, with the government grant paying the minimum wage for six months."
Sir John Peace, chairman of Midlands Engine, said: "From the commitment to finding, creating and protecting jobs through to the measures that will enable the levelling up of our economy – with the significant investment that will entail – this was a statement I believe we can and must all get behind.
"The collective package of measures announced will undoubtedly provide vital support for our region's people, businesses and communities.
"I particularly welcome his commitment to supporting young people through the Kickstart scheme, the focus on upskilling and measures to prevent people being lost to the scourge of long-term unemployment. This must remain our collective focus over the weeks and months to come.
"However, as the Chancellor acknowledged, this can only be the beginning. As Chairman of the Midlands Engine, I see three clear cut priorities that we must keep firmly in mind as we look to build on the Chancellor's announcements."
Karl Edge, Midlands regional chair at KPMG, said: "The announcements will certainly be appreciated by businesses, especially given the importance of the hospitality and leisure sectors in the Midlands. It was, however, disappointing not to see any focused efforts on supporting the regions and the levelling up agenda.
"Given that the West Midlands economy is likely to be the most impacted from Covid-19, particularly with the automotive and manufacturing industries facing major challenges, the £10m R&D funding announced feels insufficient. It would have been encouraging to see the Chancellor give particular focus and support to the areas hardest hit.
"History has shown that the Midlands is resilient and it's this strength that our businesses and communities will need to rely on as we all work together and focus our efforts on recovery."