Tech firm extends partnership
Birmingham-headquartered Intercity Technology has confirmed the extension of its partnership with social enterprise Ahead Partnership for 2021 as it looks to continue supporting the career development of even more young people across the Midlands and beyond.
The partnership involves Intercity delivering a number of critical programmes including work experience weeks, #TechTreksBrum which focused on promoting STEM subjects to students, as well as a host of volunteer opportunities for Intercity colleagues in local schools to showcase the range of businesses, sectors and pathways available from a career in technology.
Since the partnership began in 2019, Intercity has supported more than 3,400 young people from 18 schools, colleges and universities across the West Midlands. Almost all (94%) of the students that have received support from the scheme believe it has increased their understanding of how to get into different careers within the technology sector.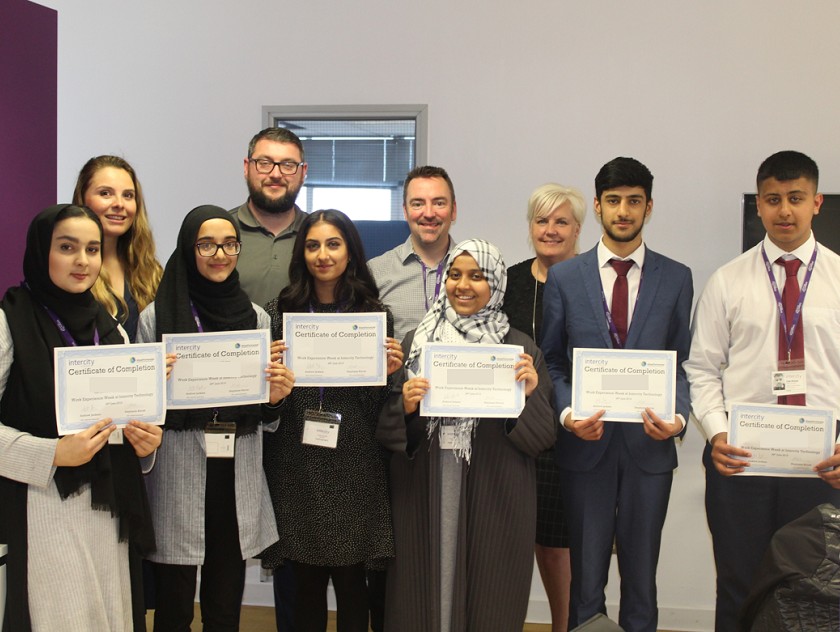 Over the last year, due to the impact of Covid-19, Intercity offered its first virtual experience programme, MyExperience@Intercity, to offer Year 12 students valuable insights into the world of work and the skills required by employers.
Christina Pendleton, chief people officer at Intercity Technology, said: "We believe passionately about ensuring the continued professional and personal development of our workforce, and we want to extend this ethos into our local communities. We were determined that Covid-19 would not impact the support we provide so were delighted to see so many students coming forward to continue their learning journeys – albeit virtually."
Ahead Partnership seeks to drive positive change in communities through drawing on the creativity and expertise of its partners to benefit people on its programmes.
Stephanie Burras, chief executive at Ahead Partnership, said: "We are very proud to be working with Intercity Technology again to inspire young people from across Birmingham about career opportunities and help them develop their skills for the tech sector.
"They have shown real leadership by adapting their education programme so school students can take part online and a heartening commitment to young people who have been disadvantaged the most by the Covid-19 recession.
"Experts predict that the achievement gap between the best and worst-off young people in the UK could be as wide as 75% as a result of the pandemic. With forward-thinking and innovative partners like Intercity Technology, we're helping to close that gap and make sure the region's young people are in the best possible position for the future."