Self-storage company opens new branch
Self-storage company Space Station has opened the doors of its new storage facility in Solihull, creating a much needed boost for the local economy amidst the uncertainty of the global COVID-19 pandemic.
The business opened with a social distance ribbon cutting attended by colleagues including owner Alastair Caldwell, who founded the company in 1983, Kevin Prince (Space Station CEO), and property manager Simon Stebbings.
The new facility on Highlands Road has created four new jobs and includes 21,000 sq ft of storage space, with an additional 29,000 sq ft opening as part of phase two later in the year. More than 340 storage units are available to local customers and businesses, and a total of 700 units will be available at the completion of phase two.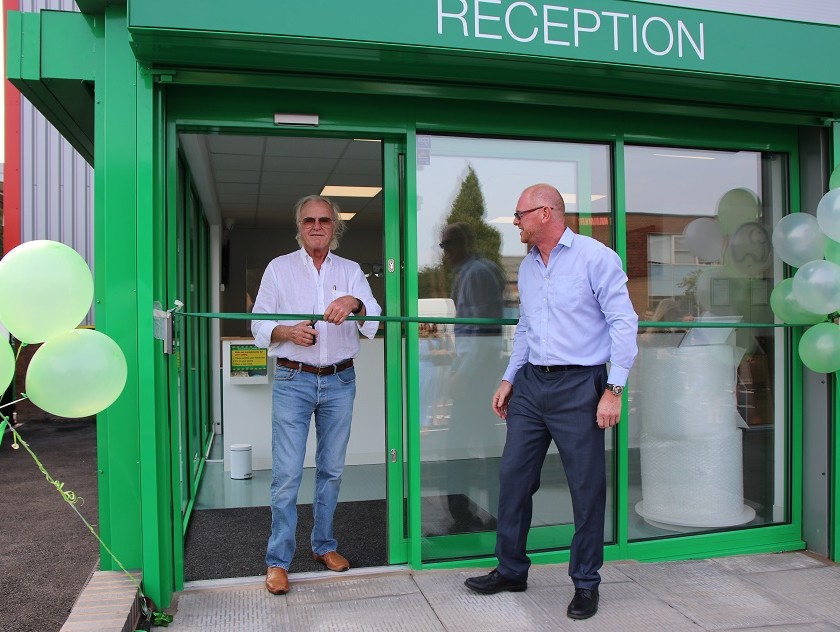 It is the 10th UK store for the family-owned business that was created by Alastair Caldwell (a former McLaren Formula 1 team manager), and it has another nine locations in its portfolio throughout Greater London, Berkshire and Birmingham.
The Solihull site has been completely refurbished over the past 11 months and offers 24/7 access, pin-coded alarmed entry, on-site CCTV as well as free removal services for customers.
Space Station's marketing manager, Vlatka Lake, said: "It's great to see the opening of our new self-storage facility in Solihull, catering to our local customers and community.
"It's our 10th site, and we're pleased to serve our West Midlands customers. With community and family at the core of our values, we're happy to have been able to provide job opportunities for the community."
Pictured: Alastair Caldwell and Kevin Prince