Recruitment firm creates new specialist division
Birmingham-based SimkissGuy Recruitment has announced an expansion to its current recruitment specialisms with the creation of a new division of the business.
They will use their expertise to provide much needed non-clinical frontline healthcare professionals across the Midlands and help support the nation's fight against Covid-19.
Founded in January 2013 by Rebecca Simkiss and Richard Guy, SimkissGuy Recruitment has developed a strong reputation over the last seven years through its director-led service approach, and commitment to supporting the Birmingham business community with strong CSR ethics.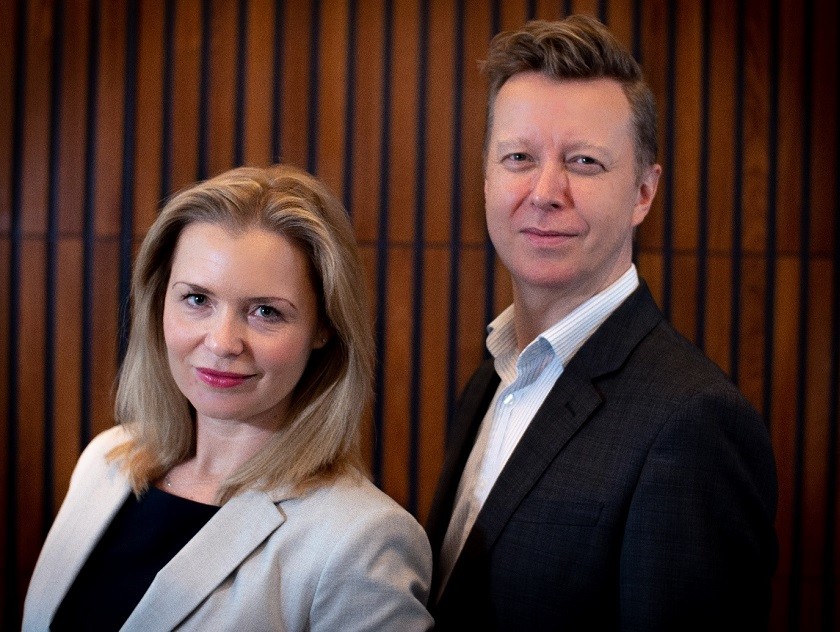 The new specialist healthcare division has been established after approaches by new potential clients who were already aware of the Edmund Street based business and their established reputation as recruitment experts, to ask if the team could diversify their recruitment offering, in order to support the healthcare sector.
This was particularly fitting as those who know the SimkissGuy Recruitment story well will recall that co-founder Richard Guy has particular expertise in this area, having worked "in-house" recruiting within the healthcare sector for eight years immediately prior to joining forces with established recruitment expert and former colleague Rebecca Simkiss in 2013.
Richard said: "These are unprecedented times for us all. With our strong CSR activities at the heart of all we do, as a business SimkissGuy has always been keen to support the NHS, the wider public services and our community as much as we can. This is now more important than ever before.
"There is a real need for flexible frontline care staff across the region in light of Covid-19 and SimkissGuy will be working tirelessly alongside other fantastic suppliers, resourcing and providing all manner of non-clinical healthcare staff, to support on the frontline and utilise our recruitment experience to do what we can to help in the battle against Covid-19."
Rebecca said: "Despite welcome support from government with the new option of furloughing staff, we have unfortunately seen a sharp rise in approaches from candidates who have sadly been made redundant. At this time of challenge we want to help in every way we can, especially for those for whom furlough hasn't been an option.
"In particular we are keen to support those from the hospitality sector who have unfortunately found themselves out of work through no fault of their own, but are keen to work in a new sector. For those who need it, we can provide advice, guidance and access to relevant skills training in order the make the move."
Pictured: Rebecca Simkiss and Richard Guy