Three new partners named at law firm
An expanding Birmingham-based law firm has announced the promotion of three additional partners from across its practice as it prepares for further growth.

Emms Gilmore Liberson (EGL) has appointed Richard Cooper, Beth Margetson and Jon Start as partners. It follows the appointment of Jonathan Wright as partner in January, bringing the firm's total number of partners to eight.

Richard Cooper is a Legal 500 recommended commercial and property litigator, who has a wide breadth of experience in dealing with company, partnership and contractual disputes, including professional negligence claims in excess of £20 million. He joined EGL in 2016.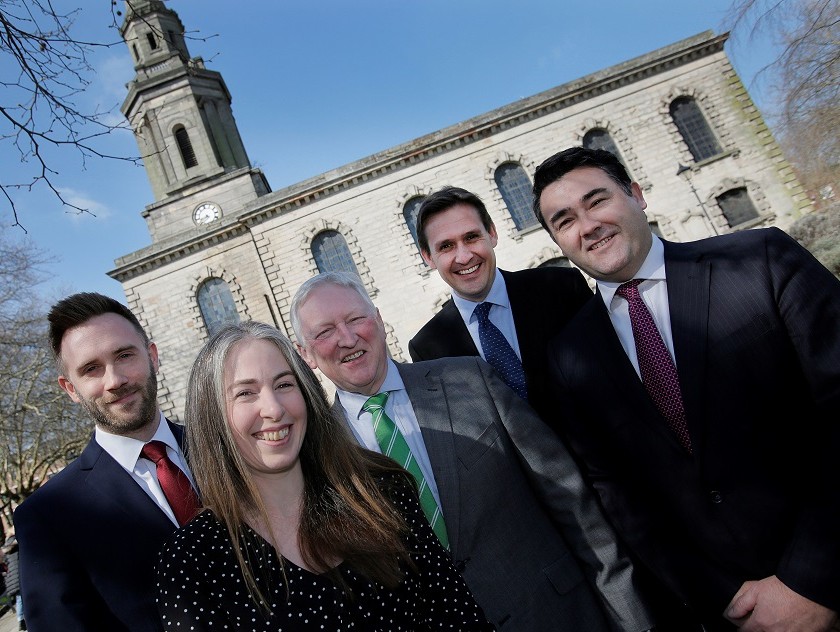 Beth Margetson joined EGL's commercial property team in 2013. She advises a diverse portfolio of clients, including investors, developers and public authorities, on a range of energy and mixed use development projects. The Legal 500 highlighted Beth in 2018 and 2019 as a Next Generation lawyer and her promotion confirms EGL's commitment to investing in rising stars.

Jon Start has been appointed a partner of EGL four years after joining the firm's corporate services team as an associate. A specialist in corporate law, including mergers, acquisitions and disposals, he becomes one of the youngest lawyers to be promoted to the position of partner in the West Midlands.

Richard Cooper said: "I am delighted to have been appointed as a partner at EGL with Beth and Jon. This is an expanding practice with a winning mentality and a can-do, service-orientated culture that has seen consistent growth since its formation. With Beth and Jon, I look forward to an exciting future as we help to take the firm forward with our partners and clients."

Stephen Gilmore, one of the founding partners of EGL said: "We are pleased to have brought on board these three ambitious, dedicated and hugely talented lawyers to the partnership. Richard, Beth and Jon have consistently excelled in their legal service delivery; they live the firm's values, particularly as regards service to our clients, and their respective skills and expertise complement and strengthen our business.

"EGL was founded with the aim of making available commercially-informed professional advice from highly experienced lawyers at an affordable price. These three partner promotions highlight both the diverse range of talent and the wealth of opportunity that exists within our expanding practice and provides a platform for further growth."

Formed by Greg Emms, Stephen Gilmore and Martyn Liberson in 2011, EGL expanded through the appointment of partner, Mark Dakeyne, and his commercial property team from Bridgehouse & Partners in 2013 and added Jonathan Wright as partner, from Fieldfisher, earlier this year. EGL acts for clients both from the Midlands and across the UK and also for a significant and growing number of international clients.

Pictured: From left, EGL partners, Jon Start, Beth Margetson, Stephen Gilmore, Jonathan Wright and Richard Cooper