Manufacturer rebrands after acquisition
Family-run Birmingham business Jaffabox Ltd - one of the UK's leading leading cardboard box manufacturers - has rebranded following its acquisition by the Schumacher Packaging Group Ltd.
The rebrand has been welcomed by the Aymes family, former owners of Jaffabox Ltd and the business has now been officially renamed Schumacher Packaging Ltd.
Björn Schumacher, Schumacher Packaging Group managing director, said: "Developments in the first few months of the Group operating the Birmingham plant have been very positive and our international customers have welcomed the expansion which means we can now offer the same full service in the UK as our other European sites in Germany, Poland, the Czech Republic and the Netherlands.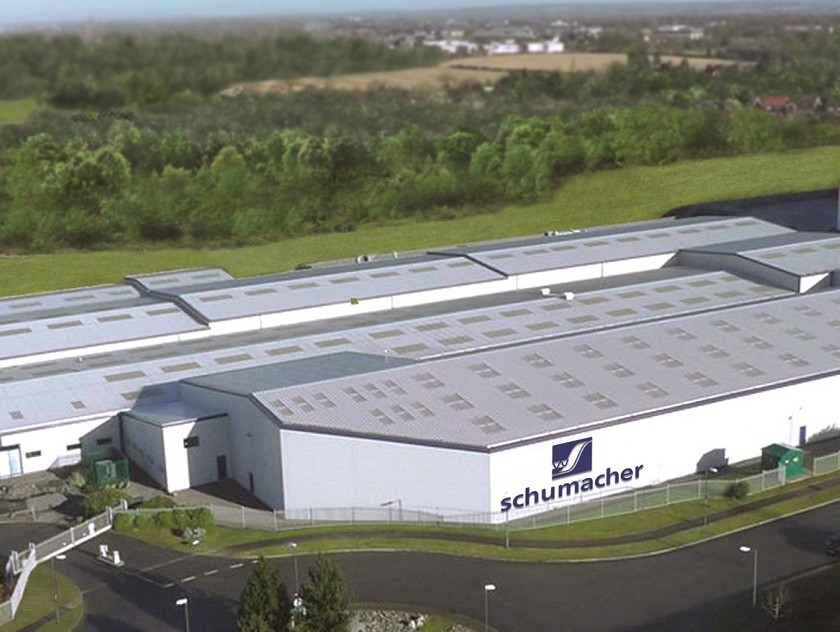 "Depending on the economic situation in connection with COVID-19, we intend to invest six million euros in a first step – the plant in Birmingham has great potential."
Following the retirement of the Aymes brothers, Frank and John, Annette Aymes has been appointed managing director and Mark Aymes appointed as sales director.
Annette Amyes said: "All of our customers will continue to be supported by familiar faces with the same high standards, expertise and reliability, and they have welcomed the extended range of services we can now offer including consultation, services and logistics.
"In association with the large, international Group, we can offer our customers the broadest range of packaging solutions that are as innovative as they are efficient, and we are looking forward to opening new possibilities throughout Europe. We are all certain that being part of the strong Schumacher Packaging Group is the ideal basis for continuing the success story of our site."
With the integration of the plant in Birmingham, the Schumacher Packaging Group now operates 16 production sites in Europe and employs more than 3,500 staff. In 2019 the Group posted a turrnover of GBP 590 million (converted).