Middle Eastern manufacturer acquires Midlands firm
One of the leading manufacturing groups in the Middle East has completed its single largest investment in the UK with its acquisition of a historic producer of paint and powder coatings in the Midlands.
The family-run Sheibani Group, which employs more than 2,000 people globally, has added the century-old Thomas Howse Ltd to its growing portfolio of UK businesses.
Based at Rowley Regis, near Birmingham, Thomas Howse was established in 1903 and manufactures a diverse range of decorative, industrial and specialist coatings.
It has a developing specialism in products that are 100% solvent-free, designed to reduce carbon footprint and deliver a safer work environment.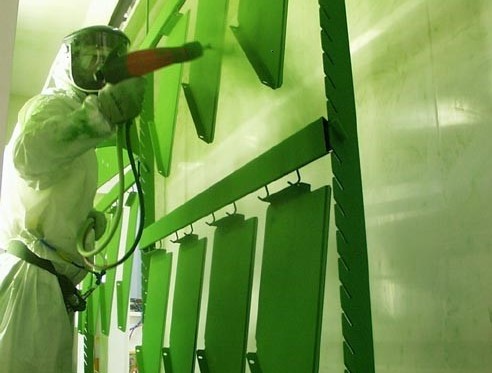 The deal sees Thomas Howse joining another UK-based coatings company in the Sheibani Group, T&R Williamson, and pooling an unparalleled 362 years of industry expertise.
The latter, founded in Ripon, North Yorkshire in 1775, is believed to be the oldest family-operated paint manufacturer still in existence worldwide, with its colour archive dating back to the first road vehicle in the UK.
Since 2011, T & R Williamson has held a Royal Warrant for the quality of its specialist paints, vanishes and lacquers – which includes fire-retardant and anti-graffiti coatings – for the railway, construction and transport sectors, exporting to clients as far away as Peru, Kenya, India and China.
Both firms will operate retaining their own identity and historical links as part of the group's investment arm, UK Coatings Group Ltd.
UK Coatings Group Ltd is the strategic business unit with ambitions on securing further acquisitions in the UK and abroad to cement its position as a market leader and developing the Sheibani Group's coatings portfolio to include environmentally-friendly and sustainable technology.
"We are proud to welcome a manufacturer of the calibre of Thomas Howse, and all its skilled team, to our family of 20 successful Sheibani Group companies in the UK and overseas," said Group vice chairman and managing director, Abubaker Sheibani.
"This is a bullseye acquisition for us. It's the perfect fit as we accelerate our growth plans for UK Coatings to become the biggest and most innovative privately-owned supplier in the UK coatings industry. As a multinational group of companies with impeccable credentials across the world, we hope it signals a huge vote of confidence in the sector and the wider UK.
"Our pedigree of investment and expansion in the UK stretches back many decades, and this represents our biggest single venture to date. It forms a natural progression in our ongoing strategy to strengthen our UK presence further by harnessing new technology, investing in people, and developing specialisms wherever we can. It also supports the group's multinational operations and profile."
The group was founded more than 70 years ago by Mr Sheibani's father, Sheikh Ahmed Abdullah Sheibani, who remains its chairman today. From just one small operation, it has grown rapidly into one of the most successful privately-owned industrial groups in the Arabian Gulf.
Its wide-ranging portfolio covers coatings – including the production under licence in the Middle East of ICI products including the Dulux brand – as well as cleaning chemicals, personal care, packaging, food, beverages and property.
The group also has its own charitable foundation, supporting local communities and other good causes in all areas of the world where it operates.