Lunch is a networking success
Birmingham-based chartered surveyor, Amy Potter, from licensed property expert, James A Baker, has hailed a networking lunch for ladies working in the sector as a roaring success.
The firm of chartered surveyors, which has branches in Birmingham, Bath, Leeds and London, organised the event in London's Covent Garden. It was the second year it has been held, following a successful launch by Star Pubs & Bars, giving ladies working in the industry the chance to meet, recognise their contribution to the sector, and form useful connections.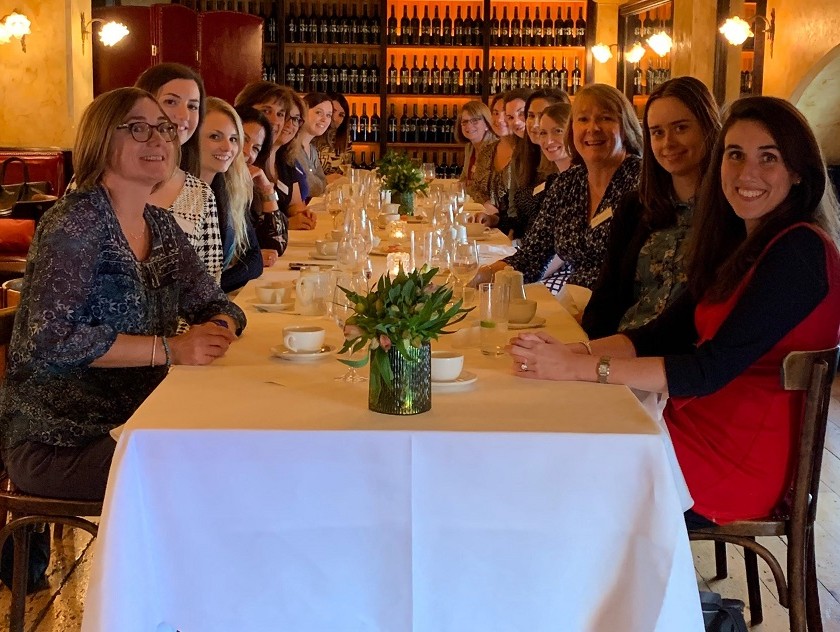 Amy Potter, who is based at the company's Birmingham city centre office, and colleague Gemma Howes, from the London office, hosted the event.
"Building on the success of last year's event we wanted to give women working in the licensed property sector another chance to network in this way," said Amy.
"Around 20 women joined us to enjoy informal networking, a fabulous meal, and the opportunity to share experiences and ideas for the industry.
"We're really pleased with how it went and we've had some great feedback. Two other organisations have expressed an interest in picking up the mantle for next year so it looks like it will become a permanent, and very useful, fixture in the calendar. I and other colleagues from James A Baker will most certainly be attending."