Images of HS2 stations released
Images have been released of HS2's two stations destined for Birmingham, marking a significant milestone for the programme.
The images were released at Birmingham Library at the first of a series of public engagement events during October which are giving people the opportunity to see the new designs and give feedback.
Curzon Street station in central Birmingham will be the first brand new intercity station built in Britain since 19th century, create a new landmark for the city and boost opportunities for regeneration in the city.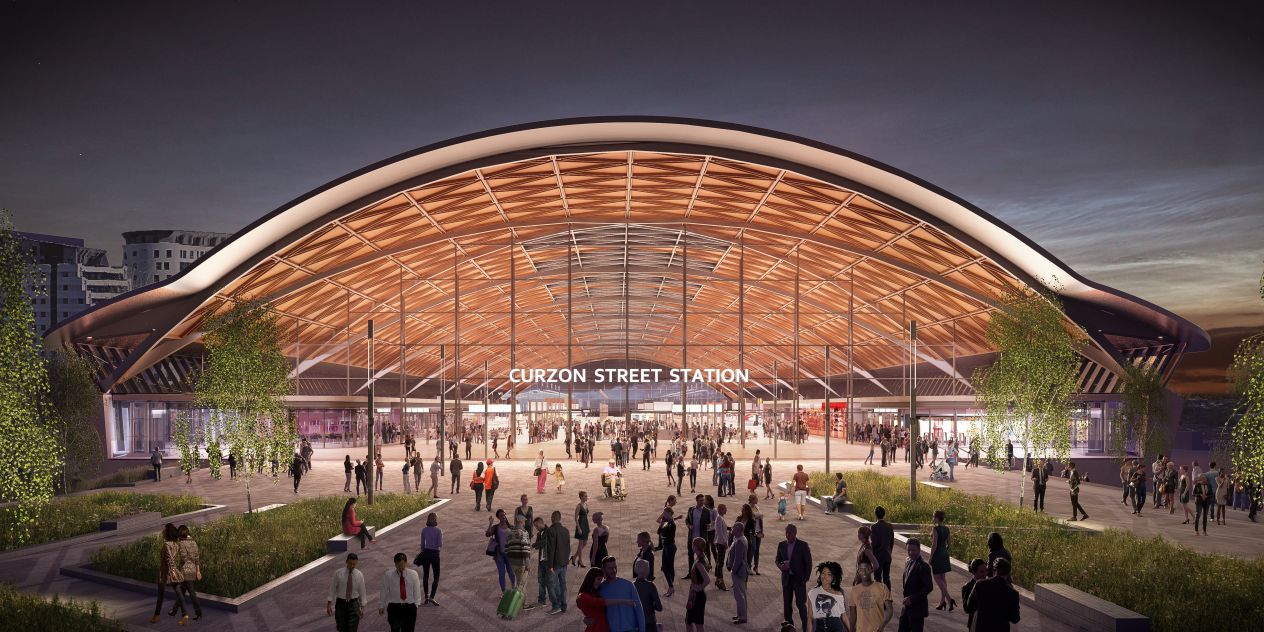 Opening with seven high speed platforms in 2026, the new station will not only be for high speed rail passengers, it will be a brand new public space in Birmingham city centre.
Interchange station will be a new major gateway station for the region, part of a new public transport interchange serving Solihull, the West Midlands, Birmingham Airport and the NEC. The station will help deliver longer term development and growth proposals for the area around the station, including new homes, business space and jobs.
HS2 is also considering a number of extra elements to the scheme put forward by the Urban Growth Company (UGC) which aim to maximise the opportunities the new HS2 Interchange Station presents as a key catalyst for growth.
WSP UK Ltd, working with Grimshaw Architects LLP is designing Curzon Street and Arup is designing Interchange station.
Chris Grayling MP, Secretary of State for Transport and Andy Street, Mayor of the West Midlands, marked the start of works on the site of the future Curzon Street station last week. Works are well underway on 60 sites across the route from London to Birmingham, with over 7,000 jobs supported by the programme across the country on our way to 30,000 jobs at peak construction.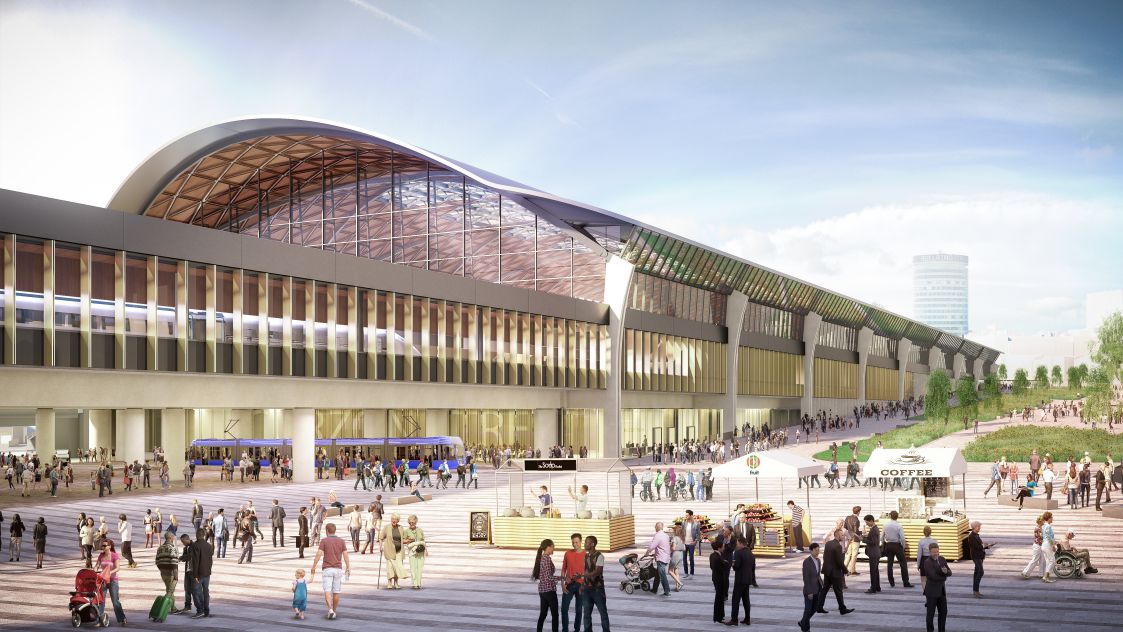 HS2 CEO Mark Thurston said: "Both of these new stations will be transformational for the Midlands and will create opportunities for regeneration, growth and economic benefits for the city and region. Preparatory work for the stations is well under way, with a variety of enabling works including the construction of access roads and archaeological investigations.
"As part of our plans to deliver a 'green corridor' across the whole route, we're also creating new ecological habitats, community and amenity spaces to help integrate the new line and our stations into the surrounding landscape and environment.
"All of this activity is already creating job opportunities not just in the region, but across the whole country."
Carol Stitchman, WSP Design Manager on Curzon Street said: "As well as being a catalyst for regeneration, the new HS2 Curzon Street station will become a landmark destination, welcoming people to the heart of Birmingham. Our design recognises the station's function as a place of arrival and connection. It is the only HS2 station that welcomes you with a view of the city, where you can see the city from the train, and the train from the city.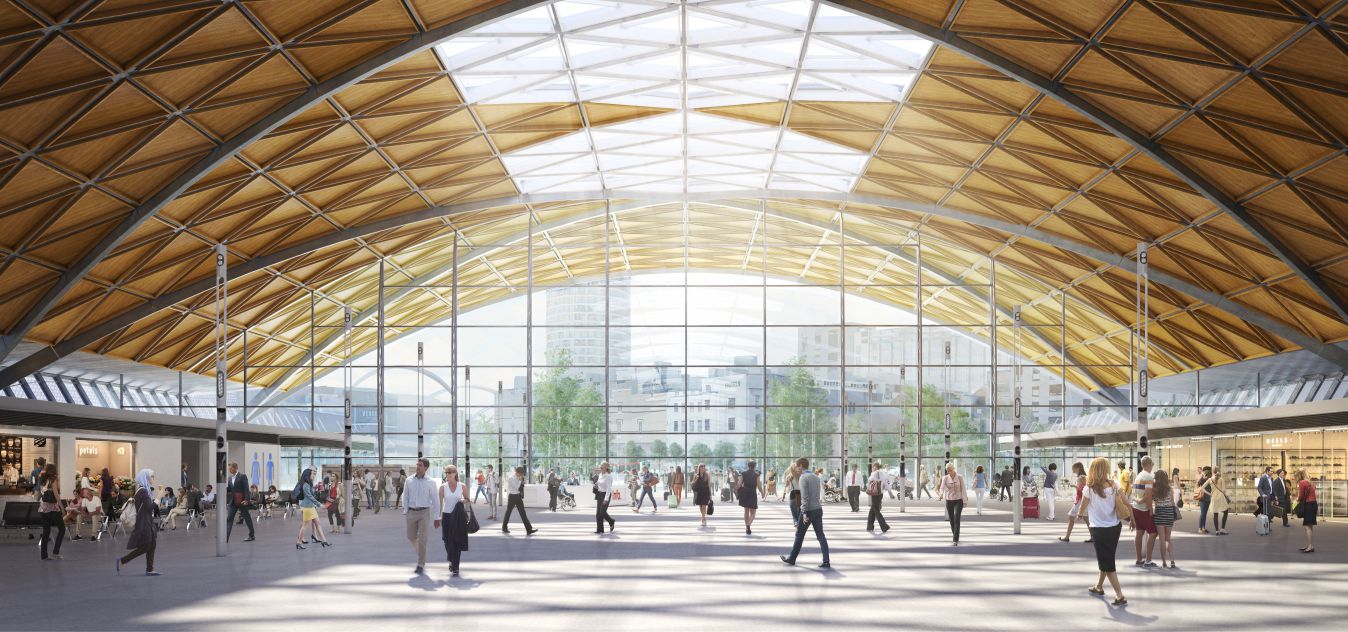 "WSP has welcomed 16 new apprentices to the Curzon Street station project, as part of our 140-strong project team. We are committed to boosting the skills of Britain's next generation while delivering this transformative project."
Andy Street, Mayor of the West Midlands said: "These brand new stations will be catalysts for regeneration, creating jobs and opportunities for local people and economic benefits for Birmingham and the Midlands. Curzon Street station will put Birmingham at the heart of Britain's new high speed network and enhance the rail connectivity for the city, whilst Interchange provides a once in a life time opportunity to help drive the growth of the region."