Duo appointed by international consultancy
An international consultancy specialising in property and construction has announced the appointment of an experienced director to its expanding operations in the West Midlands region.

MDA Consulting has appointed Gary Church as director to its Birmingham office as it meets the demands of a growing portfolio of clients.

A vastly-experienced property professional with more than 30 years' industry experience, Gary Church is a former director of Gleeds, a regional director of Capita Architecture and company sales and marketing manager for Willmott Dixon Construction.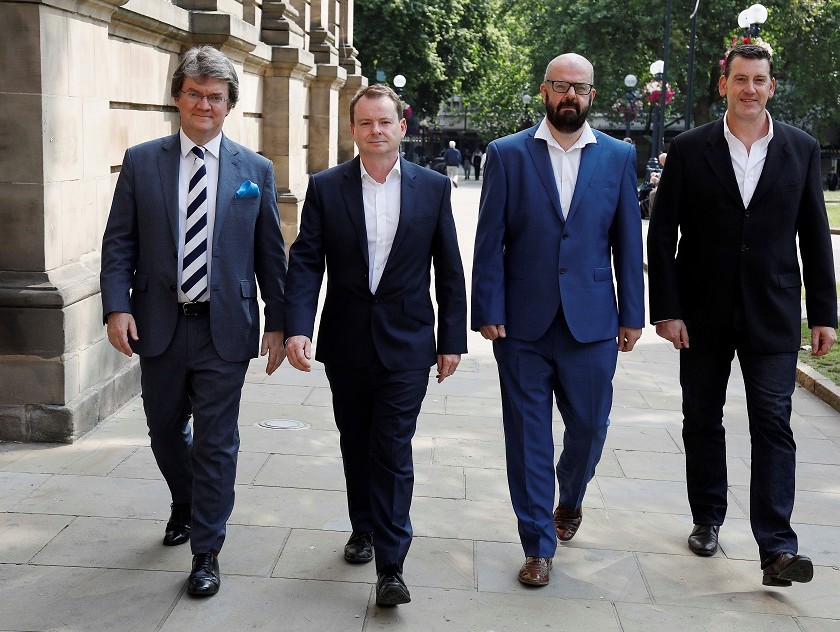 He is the founder and chairman of Business for Birmingham, a successful and long-standing members-only networking organisation for construction and property professionals. Gary will be responsible for leading MDA Consulting's Birmingham office and developing the consultancy's work in the education sector nationwide.

The company has also recruited David Hiley from Rider Levett Bucknall, as an associate. A specialist in healthcare consultancy, David spent 26 years at Holbrow Brookes Construction Consultancy, most recently as a senior quantity surveyor.

Gary said: "I'm very pleased to have joined such a well-established and ambitious consultancy at an exciting time in its development.
"MDA Consulting has a strong base of clients nationally, internationally and in the Birmingham area where the property sector is currently thriving. The company has a culture of innovation, collaboration and most importantly, an understanding of how to fulfil and exceed our clients' expectations.
"I'm looking forward to the challenge of steering the strategic direction of the Birmingham office and in building and maintaining relationships in new and existing markets nationwide."

MDA Consulting has worked on a string of high profile projects, including the conversion of the Grade II listed Baskerville House in Birmingham, the hi-tech headquarters of Lloyd's of London and the International Convention Centre Wales on behalf of Royal Bank of Scotland.

The consultancy is working on a number of current projects across the West Midlands, with instructions on two heritage projects, several bank and fund monitoring roles and a range of residential schemes and private developments on behalf of clients including Inspired Villages and Bloor Homes.

Steve Jones, managing director of MDA Consulting, said: "We are delighted to have Gary and David on board and very much look forward to expanding our existing operation in the UK's second city."

MDA Consulting provides a range of professional services to the property and construction industries, including cost management, project management, project monitoring, restructuring and recovery, CDM consultancy and building surveying.

Headquartered in London, MDA Consulting has a further six regional offices across the UK and three overseas and employs 75 professional and administrative staff worldwide.

Pictured: From left, Steve Jones (managing director), Rob McGuinn (director Leicester), David Hiley (associate), Gary Church (director Birmingham) – all MDA Consulting