Cricket club extends healthcare partnership
Warwickshire County Cricket Club has extended its official healthcare partnership with BMI The Priory Hospital in Birmingham for another 12-month term.
Based less than a mile from Edgbaston Stadium, BMI The Priory Hospital has a long-standing relationship with the medical team at Warwickshire CCC, which will continue to utilise the hospital's state-of-the-art facilities when members of the playing squad require scans for injury assessment or for rehabilitation programmes.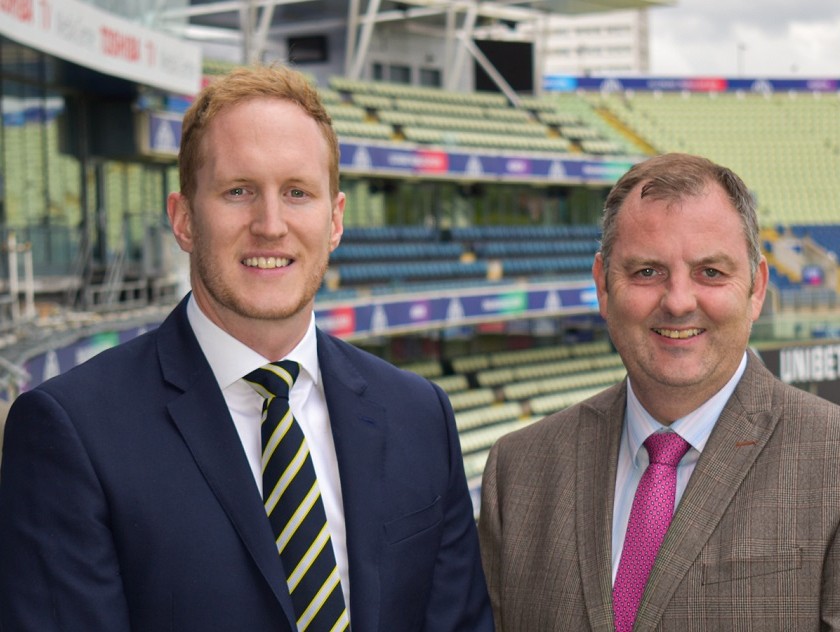 The partnership will also see Warwickshire CCC provide BMI The Priory Hospital with promotional rights to its programme of major match cricket at Edgbaston in 2020, which includes England's Test match versus the West Indies, a one-day international versus Ireland and Vitality Blast Finals Day.
Alex Perkins, head of commercial at Warwickshire CCC, said: "BMI The Priory Hospital has vast experience of everything that we do at Warwickshire CCC and we're thrilled to extend this partnership for an extra year. One of the objectives of our partners programme is to support our cricket management team by providing access to the very best facilities and equipment possible.
"BMI The Priory Hospital is a leader in its field and being able to utilise these unrivalled facilities is a great boost to our playing staff and medical team to support the demands of a domestic cricket season."
Tony Avery, executive director at BMI The Priory Hospital, said: "We're delighted to partner with the Warwickshire CCC for the second year in row. It is a fantastic club and we feel honoured to be their healthcare partner of choice yet again. Should they need to use our healthcare services, we will provide their players with rapid access to appointments and scans, as well as a fast diagnosis, to ensure they get back to fitness, and back on the cricket pitch, as soon as possible."
Pictured: Warwickshire CCC head of commercial, Alex Perkins, with Tony Avery, executive director at BMI The Priory Hospital