Midlands businesses raise over £30,000 for charity
Businesses across the Midlands have helped raise more than £30,000 at an event for a Worcestershire charity which supports young adults with learning disabilities.
The Leapgate Big Top Carnival charity ball, held at Edgbaston Stadium, was attended by 325 representatives from the region's business and corporate finance community. The event was aimed at gathering funds for the Leapgate Activity Centre - a facility offering educational and vocational activities to young adults with learning difficulties, enabling them to continue learning and developing post-college education.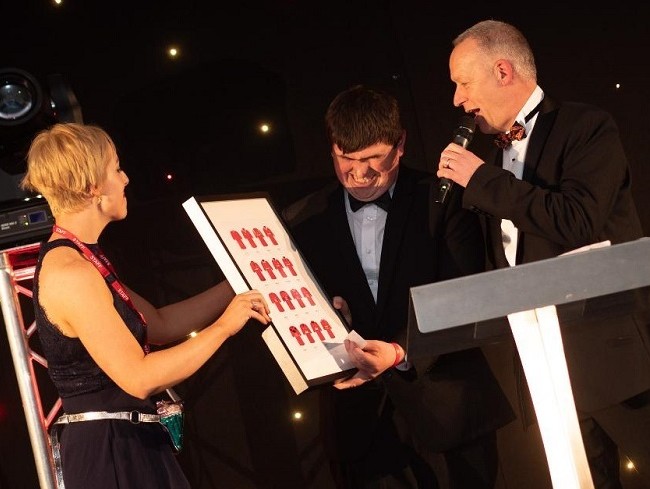 The money will enable the charity to begin building a new hall at its current site on the grounds of a working farm in Stourport. While already offering young adults the opportunity to learn skills such as woodworking, arts and crafts, and animal husbandry and catering, the expansion will provide the space and facilities for a much wider range of activities, such as fitness classes and workshops.
Co-founded by John Handley, a non-exec director at Frontier Development Capital, and his wife, Michele, the Leapgate Activity Centre has experienced huge demand since opening in 2017. The couple now hope that by building the hall, the centre will be able to increase its capacity.
John Handley, joint founder of the Leapgate Activity Centre, said: "The Leapgate Activity Centre was born out of a real need for support facilities dedicated to young adults with learning difficulties. Unfortunately, special needs education drops away when college education ends, typically at 22-23 years old, and those affected frequently find themselves isolated.
"Our dream is to ensure that young adults with learning difficulties have a safe place to visit where they can make new friends and develop important life skills. Whether cooking cakes for the café or sanding down in woodwork lessons, those who use the centre are encouraged to take real ownership over projects."
Frontier Development Capital, a Birmingham-based finance provider, organised and sponsored the fundraising event for the Leapgate Charity Centre.
John added: "I think it is extremely important that as a business community we give back and I would like to thank all those who supported our fundraising activity. We call this project our 'big build', one that when completed will allow the centre to become fully self-sustaining, enabling our team to change more lives for the better."