Business women share success stories
Leading businesswomen shared their success stories when at an event staged by two of Birmingham's leading professional services companies.
National commercial property consultancy Lambert Smith Hampton (LSH) and top 50 law firm Shakespeare Martineau joined forces for the event which was attended by male and female real estate professionals from across the West Midlands.
A panel of three well-known speakers: Sarah Walker-Smith (CEO of Shakespeare Martineau), Laura Shoaf (managing director of Transport for West Midlands), and Michele Wilby (executive director of Colmore BID), shared their success stories with the audience.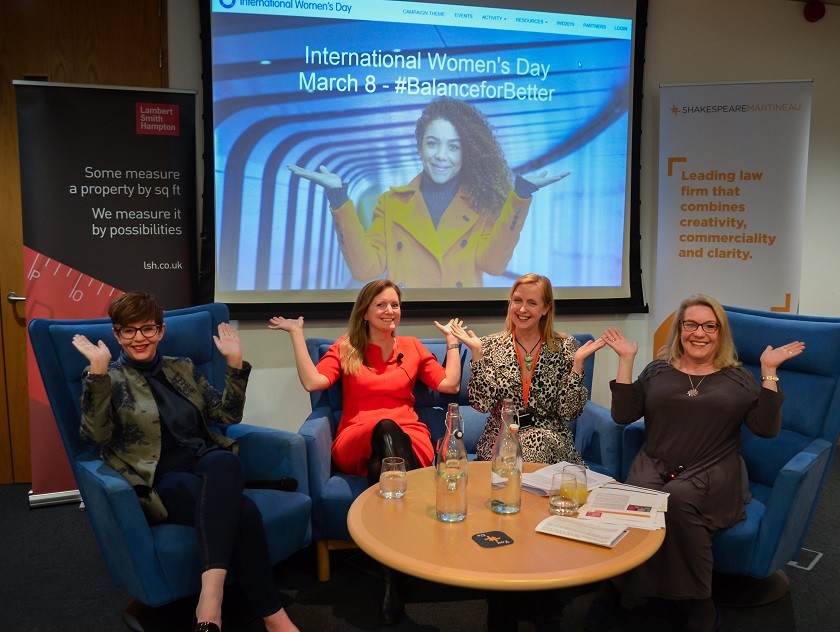 The event took place at Shakespeare Martineau's Birmingham offices at No 1, Colmore Square. It was organised by Charlotte Fullard, of LSH, and Alison Hill of Shakespeare Martineau, and chaired by Jilly Cosgrove, managing director of Barques Design.
Alison said: "Having the opportunity to co-host this event has come at an important time for the firm, with our new CEO, Sarah Walker-Smith, completing an all-female executive team. Workplace diversity and inclusion is a focus for our business and this event enabled us to celebrate the stories and successes of these accomplished women. We feel extremely privileged to be part of such an interesting and thought-provoking afternoon."
Charlotte said: "With only 14% of the surveying profession being women (RICS, 2018) it is important that the balance is addressed for the benefit of our profession and our clients. LSH was delighted to be at the forefront of such an inspirational afternoon, with many interesting anecdotes from both the panel and the audience, which was exactly what we hoped to achieve from the event.
"We were delighted to have a mixed audience, truly demonstrating the International Women's Day theme for 2019 #BalanceforBetter."
Pictured: From left, Michele Wilby, Laura Shoaf, Sarah Walker-Smith and Jilly Cosgrove, demonstrating the #balanceforbetter