BUDGET REACTION - Has Sunak done enough?
Business leaders in Birmingham have welcomed extensions to key Covid support schemes – but warned the Chancellor's Budget lacked help for key sectors such as aviation.
Several calls from Greater Birmingham Chambers of Commerce's 'Back Our Businesses' report were answered in Rishi Sunak's Budget, including extensions to furlough and self-employed schemes until September and a continued business rates holiday.
But the Chamber said Mr Sunak could have gone further to help the hardest-hit firms – particularly those involved in supply chains, the aviation industry and directors of limited companies.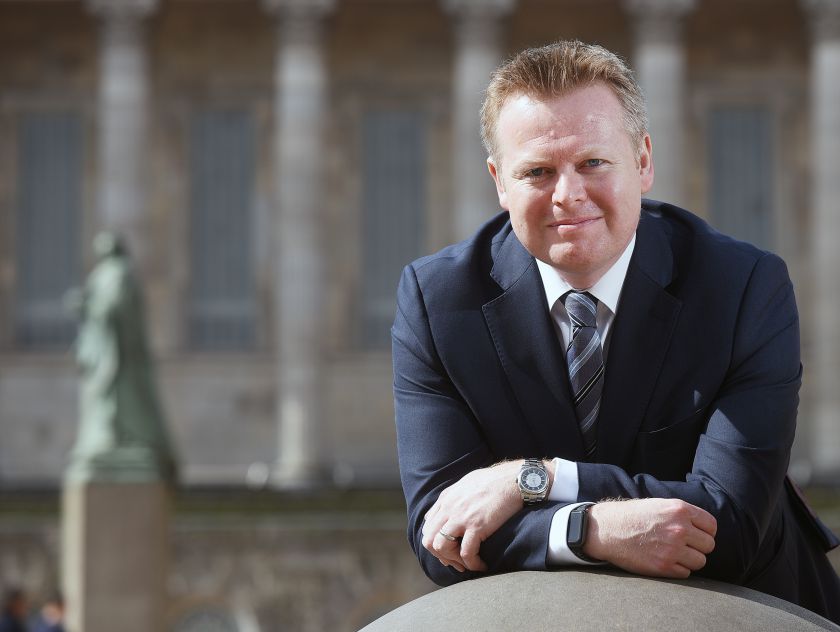 Paul Faulkner, chief executive of the GBCC (pictured), said: "It's pleasing to see the Treasury has heeded the calls we made in our Back Our Businesses plan – in particular around the extension of the furlough scheme through to the Autumn, additional support for the self-employed, further financial assistance to help businesses reopen and of course, easing the severe financial pressures are facing by extending VAT cuts and business rate relief.
"That's not to say that the Chancellor couldn't have gone further especially in relation to helping directors of limited companies or those firmed embedded in the supply chains of businesses that have been forced to close by the crisis.
"Coupled to this, offering greater incentives to businesses that invest in technology in the form of tax incentives should also be cautiously welcomed – especially if they provide a much needed shot in the arm to productivity levels.
"The importance of infrastructure investment was also at front and centre of today's announcements and whilst there was much fanfare around free ports, green investment bonds and a new National Infrastructure Bank, details around support for Birmingham Airport and the wider aviation industry was sadly lacking.
"Closer to home, it was brilliant to see that Solihull has secured significant investment to press ahead with infrastructure including multi-story car parking for the HS2 Interchange station – a project which will open up vast development opportunities both home and abroad."
Julia Rosenbloom, tax partner at the Birmingham office of Smith & Williamson, said: "This was the 'Put Off Difficult Things, Extend To A Later Date' Budget. While that buys the government time, it also gives people time to understand and adapt to the measures the Chancellor has proposed, especially for privately-held and family-owned businesses.
"There were no changes to the IHT threshold, pension lifetime allowance or CGT annual exemption. However, it will be interesting to see what further consultations are announced on 23rd March."
Joanna Deffley, West Midlands regional head at law firm Shakespeare Martineau, said: "We've heard some eye watering numbers on current UK borrowing.
"The Budget focused on a package of continued support, with phasing out later in the year. Businesses and individuals in the West Midlands may well be relieved to hear that there will be continued support, but if the Chancellor does not intend to put up taxes in the near future, he's banking on the economy bouncing back rapidly, and businesses growing and investing.
"That will all depend on the continued success of the vaccine roll out, and the bounce back being as successful and rapid as the forecasts predict."
Federation of Small Businesses national chairman Mike Cherry said it would bring hope to millions of business owners – small employer and sole trader alike.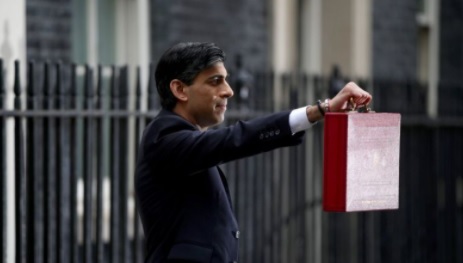 "It's absolutely right that support measures evolve to reflect ongoing restrictions, and it's good to see such evolution today. Giving firms the ability to furlough staff over a summer that we hope will bear the first green shoots of recovery will enable them to plan ahead.
"We've worked hard with others to secure help for the newly self-employed, and it will be a great relief to hundreds of thousands of sole traders to see that help delivered.
"That said, piling new wage costs on to the most precarious small employers on top of national insurance and pension contributions from July will put many under serious pressure, just at the moment when they should be starting to see some light at the end of the tunnel."
Gareth Jones, managing director on In-Comm Training, said: "Any support to get people into work and their chosen career path is gratefully received and we welcome the apprenticeship bonus doubling to £3k. However, I can't see it encouraging new companies to take on apprentices, instead it will just increase payments to those already planning to recruit.
"The disengaged will remain exactly that…disengaged. We would have preferred a more focused funding plan to target organisations that have not employed an apprentice in the last twelve months or financial assistance to firms taking on a new employee aligned to a qualification, not necessarily just an apprenticeship.
"The Skills Gap that strangles industry is much bigger than filling the apprenticeship pipeline, as important as that is."
Dr Adam Marshall, Director General of the British Chambers of Commerce, said: "The extension of the furlough scheme shows that the Chancellor has listened to our business communities. Many firms will be breathing a huge sigh of relief, particularly those businesses that are still closed or facing reduced demand due to Covid-19 restrictions. 
"The furlough scheme has been a lifeline for companies all across the UK. This extension gives firms much more clarity on the way ahead, and will allow many to plan with greater optimism and confidence as they look to restart and rebuild over the coming months."
Jeremy Cooper (pictured), audit and advisory partner at national audit, tax, advisory and risk firm Crowe, said it was a Budget welcomed by the retail sector, but said State Aid restrictions will limit its impact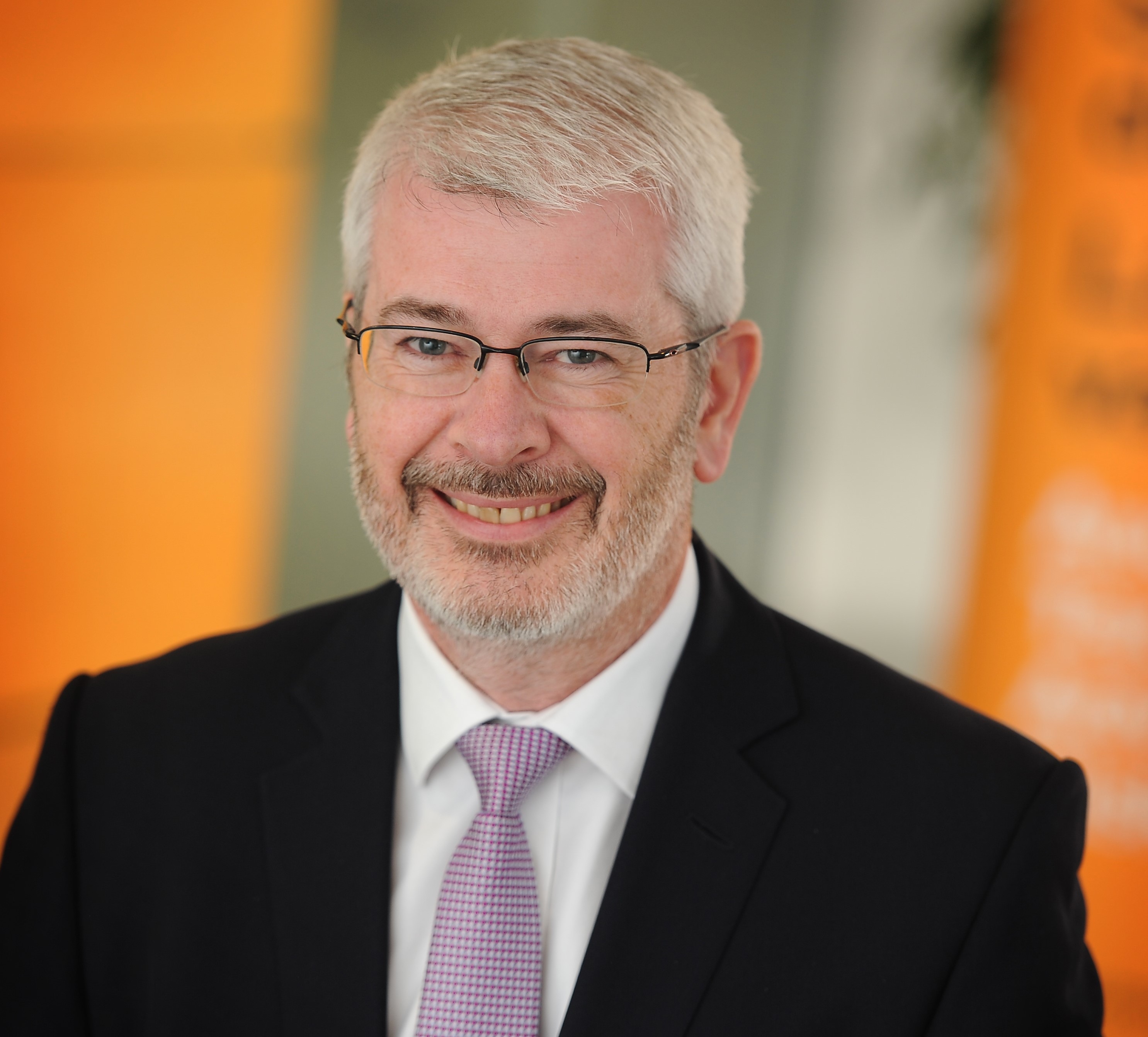 "With non-essential retail stores closed, and not set to reopen until 12 April 2021 at the earliest, those retailers were desperate for some support from the Chancellor in the Budget. There was certainly some positive news with the extension of the Coronavirus Job Retention Scheme to September 2021 and the additional 3 months rates relief for retailers but will it be enough for struggling retailers?
"The announcement of a £5billion package of support for Retail, Hospitality and Leisure sectors at the weekend is to be welcomed but without a corresponding increase in the State Aid limits, many of the hardest hit retailers will be unable to benefit from this support."
Maria Machancoses, director of Midlands Connect, said: "It's fantastic news that East Midlands Airport has been confirmed as the location of one of eight UK Freeports. We will now work in earnest with local authorities to make sure these site are well-connected, and that businesses have the road and rail infrastructure needed to trade with local, national and international partners."
Chris Luty, managing director of BCTG, the Oldbury-based training company, said: "We welcome the extension of the Furlough Scheme as this will help avoid the predicted unemployment cliff edge.
"The increase in the Incentives available for employers to recruit new Apprentices to £3000 is very welcome, particularly the increase (from £1500 to £3000) for those aged 25-plus. We recognise that much has been put in place for the under 25s, but Apprenticeships are just as relevant for adults to reskill – as over 60% currently are aged 25-plus.
And Dave Hillan, practice leader at Grant Thornton in the Midlands, said: "The message of this budget was clear – business is being served a spoon full of sugar today, with the medicine to follow tomorrow.
"Pushing the well trailed rise in corporation tax to 2023 may make it a little easier swallow but it's still a large relative increase and a potential threat to investment in the long term particularly as the UK looks to become a hub for multi-national businesses post Brexit.
"Mid-market business leaders in the Midlands have called for more incentives for growth, making the new Super Deduction of 130% on capital expenditure welcome news, particularly for our region's manufacturing base."
BUDGET 2021 – AT A GLANCE
Furlough extended until September at 80% salary. Businesses expected to contribute from July.
Self-employed support continues until September, but fifth and final SEISS payment will depend on degree of Covid impact.
Corporation Tax to rise to 25% from April 2023, but firms with profits below £50,000 will continue to be taxed at 19%.
Stamp duty cut on house sales extended until the end of June.
Eight freeports – special economic zones with simplified and lower tax rules – to be created. The nearest to this region are Liverpool, and East Midlands Airport.
All alcohol duties frozen for a second year, and planned fuel tax hike is cancelled.
Inheritance tax thresholds, pensions lifetime allowance, and annual exempt amount for Capital Gains Tax will remain at existing levels until 2026.
No increase in rates of income tax, national insurance or VAT.
Basic rate tax threshold to rise to £12,570 next year. Higher rate threshold to move up to £50,270.
UK borrowing to be 10.3% of GDP next year at £234 billion. Economy still expected to be 3% below pre-Covid levels in five years' time.
Universal Credit uplift of £20 a week to continue for a further six months.
Business rates holiday for worst affected sectors to be extended until the end of June, and new 'restart grants' of up to £18,000 available to hospitality, leisure and fitness industry.