Taste of the Med on its way to Birmingham
Birmingham is set to get a taste of the Med with the opening of a new bar and restaurant on the Waterfront next weekend.
Noel's Bar and Restaurant will open on June 1, bringing traditional recipes inspired by the rich flavours of the Med and exotic cocktails.
Located just beyond Birmingham's love-lock bridge, Noel's Bar and Restaurant is adjacent to The Cube, and will create a 90-cover restaurant complete with private dining room.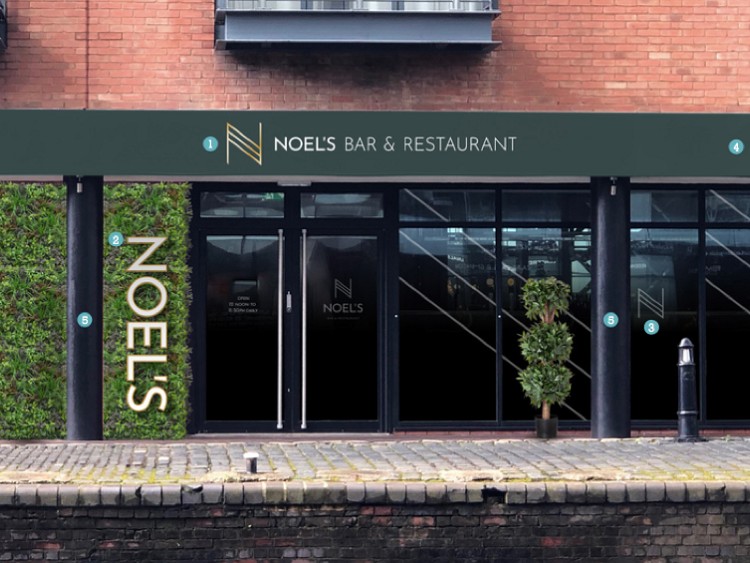 A familiar name on Birmingham's hospitality scene Gjerji Devollaj (also known as Jimmy) has teamed up with Sabi Ukaj to open the new premises.
Gjerjii said: "We can't wait to introduce Birmingham to Noel's Bar and Restaurant and show the city everything we have to offer. Our waterfront bar and restaurant will show the best of the Mediterranean food, carefully crafted cocktails paired with extraordinary interior design.
"We wanted to take traditional food to the next level… serving it up alongside the best wines, spirits and cocktails, in the most beautiful environment. We want to replicate that style, sophistication and quality of the Mediterranean, right here in Birmingham.
Sabi said: "Growing up in the Mediterranean, I was brought up with authentic flavours and traditional food which has heavily influenced the menu at Noel's. I have travelled all over Europe discovering many different cuisines and exploring different tastes and flavours."
Gjerjii and Sabihave worked with Tibbatts Abel, who are behind Brummie restaurants Opheem, Rofuto, St Paul's House, and Tamatanga, and the new restaurant will include a 22ft long Italian Picasso marble bar.