Restaurants see sell-out surge in bookings
Restaurants in Birmingham and Solihull are experiencing a sell-out surge in bookings for tables when the hospitality trade is allowed indoor guests from May 17.
The multi-award winning Ashas, which has restaurants in Birmingham city centre, Solihull, Manchester, Dubai and across the middle East, plus Zen Metro in Birmingham, have been inundated with website traffic reaching record levels.
Paul Bassi, chairman of the Brandasia Group which operates all the Midlands outlets, said they had had to allocate extra staff to the reservations team to cope with demand.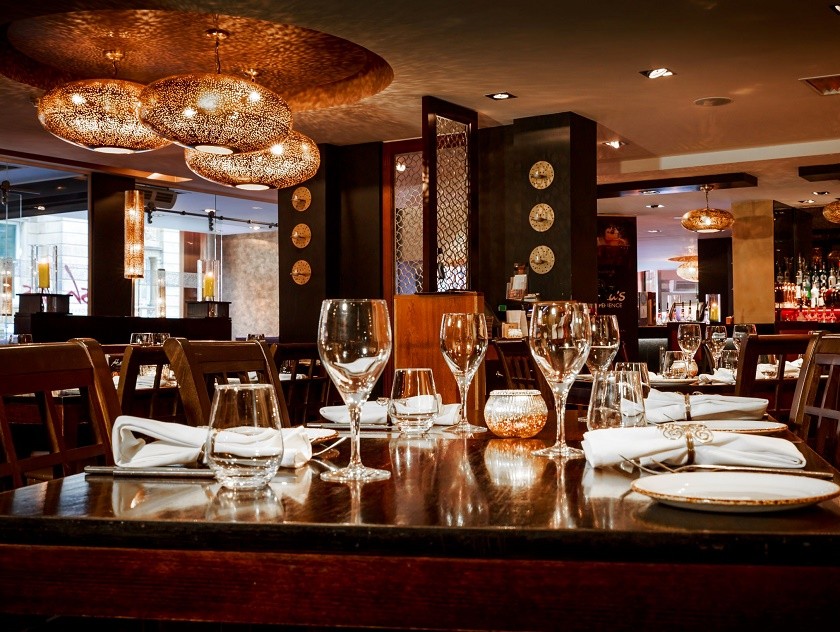 "Lockdown has been an awful time for the hospitality business, but now we really can see the light at the end of the tunnel, and our loyal customers are responding and telling us they can't wait for their fix of Asian food at Ashas and Zen Metro."
From May 17, restaurants, cafes, bars and pubs can reopen for indoor dining, with two households permitted to mix indoors with the "rule of six" reintroduced.
Mr Bassi said they had used the lockdown periods positively, using the time to revamp and refurbish their restaurants and also take a look at their food and drink offerings.
Ashas, named after the legendary Indian singing star Asha Bhosle, is a celebrity hotspot where the Rolling Stones celebrated Ronnie Wood's birthday and other celebrity guests have included leading chefs such as Heston Blumenthal, Paul Rankin and James Martin, and a host of Indian, Bollywood and sporting stars from around the world, including boxer Amir Khan, actors Amitabh Bachchan, Shahrukh Khan, Priyanka Chopra and Anil Kapoor, and many Premier League footballers, international cricketers and pop stars.
"The Asha's Experience, our signature presentation at our Asha's restaurants, is now an even more opulent night out, with a more varied range of dishes and number of courses available in a tasting menu."
Zen Metro has won major plaudits every year since it opened and was crowned Lux's Best Thai Restaurant Birmingham in 2019, won the Midlands Food, Drink & Hospitality Best Oriental Restaurant 2018 (finalist in 2019) and is rated one of the best Thai restaurants in Birmingham by the Three Best Rated website.