Birmingham makes the top ten
Birmingham and Coventry are two of the UK's top 10 fastest growing cities, according to research released by national commercial property consultancy Lambert Smith Hampton (LSH).
The LSH UK 2019 Vitality Index ranks the two cities neck and neck in ninth position in its 'fastest growing' index, based on a combination of population, growth in economic output and commercial property rental data.
The Vitality Index, compiled by LSH each year, provides a comprehensive assessment of the health of UK towns and cities, taking into account education, entrepreneurialism, affluence, productivity, growth and environmental factors. It identifies which destinations are best placed to support future economic growth and provide opportunities for businesses to expand over the coming year.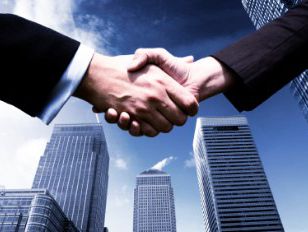 Coventry climbed 16 places to 21st position overall, driven by an improvement in a number of metrics. The city has been awarded the UK City of Culture for 2021, which will help to galvanise wider plans for regeneration in the city centre. Coventry will also be home to the National Battery Manufacturing Development Facility following the Government's £80 million funding pledge. Birmingham is ranked 15thoverall, while Warwick is in 12th.
Warwick features in the top 10 of three of the categories. It is ranked second in growing affluence, combining house price and wage growth, and second in the most highly educated, reflecting the educational attainment of each town, incorporating exam results, proportion of residents with degrees and the presence of a university.
It is ranked as the fifth most entrepreneurial city, being amongst the most supportive of business environments, according to metrics on business density and new enterprises.
The research ranks Edinburgh as the UK city with the best prospects for economic growth in 2019, reflecting significant and increasing demand for residential and commercial property in the city and strong forecasted job growth.
Adam Ramshaw, LSH's regional director for the Midlands, said: "Understandably, Brexit is commanding the nation's attention and there is a great deal of uncertainty as to how things will unfold. Consequently, it is very reassuring to see that the economic health of the nation's major towns and cities has improved since last year and the top ten locations should prove among the most economically-resilient locations of 2019."
Although still dominated by the South East of England, the 2019 Vitality Index sees the Scottish capital top the rankings and the Welsh capital Cardiff feature in the top 10 for the first time, moving from 18thposition to number nine, due to increasing house prices and strong job growth. Although outside the top ten, Scotland's third largest city Aberdeen showed a dramatic shift in the rankings moving up 25 places to number 16 due to recent recovery in the North Sea oil and gas industry.
Colchester also featured in the Index's top ten for the first time, due to its rates of job growth and the city's ambitious growth plans, which include a £3bn transformation project.
The 2019 top ten ranking is as follows:
Edinburgh
Cambridge
Manchester
Brighton & Hove
Oxford
Bristol
Reading
Guildford
Cardiff
Colchester