Jackie Hendley
Jackie Hendley is a partner at accountancy and business advisory firm Smith Cooper. She is head of tax for the firm and head of the Birmingham office, assisting clients with minimising their tax liabilities whilst ensuring they are fully compliant with the tax legislation.
HOW LONG HAVE YOU BEEN IN YOUR CURRENT JOB?
I joined Smith Cooper in 2013. Prior to this I was at KPMG in Birmingham for 23 years, 11 as a partner.
EXPLAIN A TYPICAL WEEK IN YOUR WORKING LIFE:
No two weeks are the same, which is one of things I enjoy about the role. The key point for me is making sure I deliver value and leadership to both my team and clients. The type of work I undertake includes all areas of tax, including advising clients on tax implications of M&A transactions; agreeing settlements with HMRC; group reorganisations; structuring; incentive schemes/share options and tax investigations.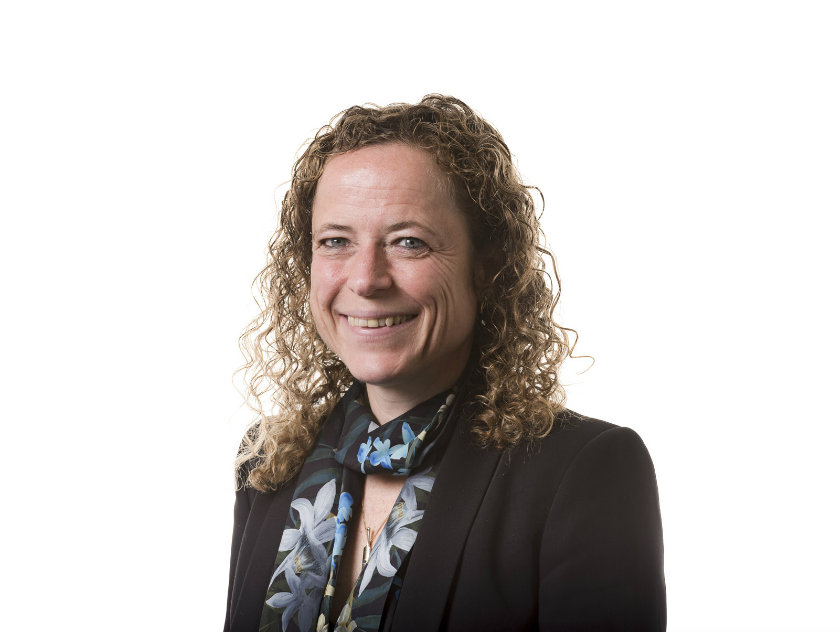 WHAT IS THE BIGGEST CHALLENGE FACING YOUR INDUSTRY RIGHT NOW?
Reputation, trust and regulation are having a huge impact on our profession. At the same time HMRC are increasingly challenging tax planning and, as with many other industries, we have to consider to what extent AI will have an impact.
AND WHAT ARE THE BIG OPPORTUNITIES?
I don't know whether I dare say this, but dependent on the ultimate outcome of Brexit, we may see clients in need of advice in respect to the implications to their business and what the optimum structure will be.
HOW DO YOU GET THE BEST OUT OF YOUR STAFF?
I aim to be approachable and we work together as a team; to communicate, listen, encourage and provide them with a role model they aspire to; and play to their strengths rather than judging them on their development areas.
WHAT WAS YOUR LAST MEETING ABOUT, HOW LONG DID IT LAST, AND WAS IT PRODUCTIVE?
The meeting was with owners of a business looking at growth strategies and preparing for sale. A key aspect of advising family-owned businesses is understanding the overlap between the owners (family) and the business and to understand both business and personal objectives.
HOW MANY EMAILS DO YOU GET IN A DAY, AND HOW MUCH TIME DO YOU HAVE TO READ THEM?
I receive a large number of emails every day. Where possible, I will look at the title of the email and assess whether this is important and, if so, try and respond promptly. My view is that if something is urgent then pick up the phone.
DO YOU ANSWER WORK CALLS OR EMAILS AT HOME? WHAT'S THE RIGHT WORK-LIFE BALANCE?
Yes (although my dog doesn't seem happy for me to work on my computer at night!). The right work/life balance is what is right for you. This will be different for different people. The key point is putting in the requisite amount of effort, delivering to your staff and clients and being a role model.
HOW DO YOU HOPE YOUR COLLEAGUES WOULD DESCRIBE YOU?
I would hope my colleagues see me as a role model, team player and leader who they can learn from and feel inspired by.
HIGHLIGHTS OF YOUR CAREER SO FAR?
These include: finalist in Business Women of the Year; promotion to partner at KPMG; settling tax investigations/disputes with HMRC thereby saving clients significant amounts of money and, as importantly, minimising their stress levels throughout; and successful sale of businesses. A key success for me is the fact that I have managed to have a successful career at the same time as leading a very happy family life bringing up two children of whom I am exceptionally proud.
ANY PARTICULAR FAUX PAS OR EMBARRASSING MOMENTS IN YOUR CAREER YOU WOULD PREFER TO FORGET?
I believe everyone has faux pas they would like to forget. I look at these as learning points and areas which can help you to grow as an individual.
PET HATES?
People being late – this gives the impression that they value their time more highly than yours. Also people who feel they have the answer to everything, know best and have no need to brainstorm (diversity of views and experience is keen to business).
IF YOU COULD GO BACK AND GIVE YOUR YOUNGER SELF SOME WISE ADVICE, WHAT WOULD IT BE?
Stand up to bullies. Have faith in your own ability and play to your strengths. A key aspect which has shaped my career which I would definitely advise is: take on new challenges, you never know where they will take you – look for the positives not reasons why you shouldn't do something.
HOW DO YOU RELAX AWAY FROM WORK?
Enjoying time with my family, friends and Naya (my dog!), trekking (I summitted Kilimanjaro in September 2018), gym, running, travelling and walking. I enjoy watching rugby, both as a season ticket holder at Leicester Tigers rugby and at the local rugby club where my son plays.
WHAT DO YOU BELIEVE IS SPECIAL ABOUT THE BIRMINGHAM BUSINESS COMMUNITY?
The business community is very welcoming with many individuals working together for the benefit of the region. Birmingham has seen a lot of development and opportunities over the past 10 years and is continuing to punch above its weight.
TELL US SOMETHING ABOUT YOU THAT MOST PEOPLE PROBABLY WOULDN'T KNOW.
I was the fastest women in my wave at the London Triathlon.
YOU CAN TAKE ONE BOOK, ONE FILM AND ONE CD ONTO A DESERT ISLAND – WHAT WOULD THEY BE?
Film: Elf. Book: Running with the Kenyans. CD: My father's compilation.
YOUR FIVE DREAM DINNER PARTY GUESTS, DEAD OR ALIVE?
Always family but if it's going to be celebrities: Richard Branson, Michelle Obama, Ellen McArthy, Denise Lewis and and Ranulph Fiennes.
WHAT WOULD YOU CHOOSE TO EAT FOR YOUR LAST SUPPER?
Life-enhancing food!