Portrait of a property entrepreneur
Nicola Fleet-Milne's eponymous lettings and sales company on Colmore Row has become a major force in Birmingham's property scene in a relatively short space of time. Henry Carpenter meets the 40-year-old business woman and serial board member whose influence spreads far beyond the property sector.
Henry Carpenter: I take it from your accent that you're not a born-and-bred Brummy?
Nicola Fleet-Milne: No. I was born and bred in south London and pretty much lived there all my life before coming to the University of Birmingham in 1997 to read English and classics.
And now, because I've lived here longer than I have in London, I very much consider Birmingham as home. If I go back to Croydon the Croydon accent comes out!
HC: What did you study there?
NF-M: I read English and classics. Don't ask me any questions about that because I can't remember anything but I also joined the university air squadron with the RAF. This meant I spent a couple of years flying which was amazing.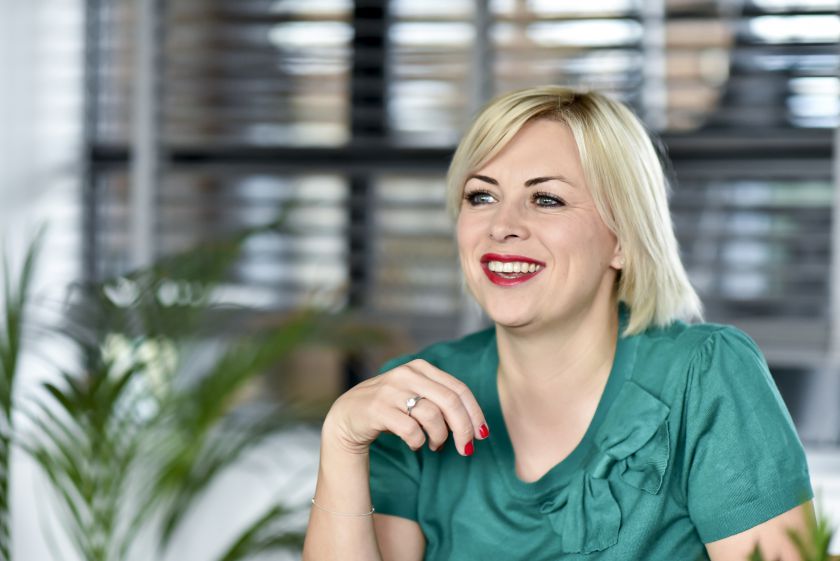 When I left university I initially moved back to London. I was only there for four months when I got a call from my best mate saying one of her housemates had moved out and would I fancy taking her place.
I said yes, literally served my notice at work that day, and came back up. A couple of the girls and I went on a TV game show called Rent Free – we won two apartments in the Mailbox, rent free, for a year. That helps you anchor somewhere and during that period, in 2001, I got a job at Knight Frank.
My boss said they were looking for someone to go into the lettings department. I remember phoning my mum and being so excited to be with an international property firm. I definitely had my mind set on a nice career path at Knight Frank where I would end up as a partner. As I saw it, if I wanted to work in the Far East, I was with the right sort of firm!
But 18 months later they sold my department to Bruton Knowles. I was upset at the time but not angry with Knight Frank – they were very transparent about their reasons and I understood.
HC: What division of the industry most appealed to you?
NF-M: It was all lettings. It was the speed of lettings which appealed to me. Sales takes ages and I find the British system incredibly frustrating. How you possibly be three months into a deal and it's acceptable for everyone to walk away drives me insane.
My time at Bruton Knowles was a baptism of fire in getting first-hand experience in how everything works. You can read every text book out there but there is no substitute for being on the ground. I learned so much there.
HC: Do you think you were always destined for the property sector?
NF-M: Absolutely not. Apparently, I told my mother at a very early stage that I never wanted to be an estate agent! I definitely think that joining Knight Frank - an international consultancy - legitimised property for me.
But it didn't take long for me to want to set up on my own, the reason being that I wanted to have control of the whole scenario.
I was supposed to be on three-months' notice, but they fired me there and then! Anyway, that freed me up to start straight away. This was March 2004.
HC: I assume you didn't start out on Colmore Row!
NF-M: You would! I took serviced offices in Queensgate Business Centre opposite the Alex Theatre. I must have always had bigger things in mind because I took an office for six.
My business plan said that in Year 1 I would let 80 properties, but I ended up letting 120. We kept on expanding but three years later took proper retail offices at the back of the Mailbox. That move really upped our credibility; it says 'we're here to stay'.
This was at a time when there were all sorts of prestigious residential developments going up, including The Cube and the Mailbox apartments themselves, and we were right in the thick of it all. We were in the right place at the right time.
But after a while all these smart new apartments were sold and the footfall dried up. Needed to put ourselves under our clients' noses again and so, even though we had taken a 10-year contract in the Mailbox, in 2012, after five years, we moved to Colmore Row
HC: How has the business evolved since?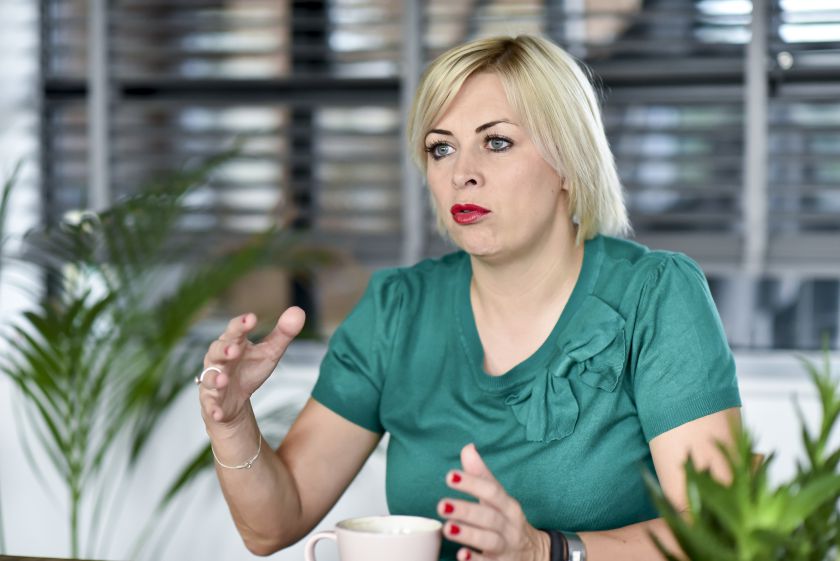 NF-M: Currently we have 17 numbers of staff which is actually fewer than we have had in the past. But we have much better people and we are much more refined these days. We used to adopt a 'don't know, give it a go' attitude but we are now much more analytical.
For instance, I've always demanded the software is used properly, to the very best of our ability, which I believe gives us an advantage over our competitors who use the same software.
It means that we legitimately offer advice now because it's based on solid information.
On an average year the lettings and management side of the business accounts for about 85% of our turnover, though last year was productive for sales because we were involved in good schemes.
HC: What is the FleetMilne ethos?
NF-M: Gosh. I've always said that any idiot can go into this business. There are no required qualifications, there is no required professional development, you don't need loads of letters after your name. But to do it well you've got to have something more. You've got op have a desire to help people, you have to have that fixer nature.
It's not enough to process things. We're constantly saying to our team, be compassionate and sometimes throw out the rulebook. There are times when you have to do the right thing for the sake of a few quid.
We were never built on trying to make money, we were built on trying to improve the sector. I believe we've done a really good job in driving up standards and some competitors copy what we do, they admit it.
We all have nice branding and offices and we all say we're the best, but the proof is in the pudding. You have to be trusted.
HC: How have the numbers changed for FleetMilne over the years?
NF-M: In the beginning, there was not a lot. Our turnover now is at about £1.2 million. I will fully admit that Ben [Evans, Fleet-Milne's finance director] looks after all the figures; he gives me the thumbs up or thumbs down on things. We're not the cheapest but I thoroughly believe that you get what you pay for.
The most important thing with property management is this: you're not paying for the good times, you're paying for when things go wrong, when something unforeseen comes along. If you're paying peanuts, the minute something complicated comes along its thrown back at the landlord.
HC: I know your time isn't solely devoted to running FleetMilne and you are involved in a whole host of organisations in the city one of which, I know, has been Birmingham Forward
NF-M: That's right, but to be accurate I was a member of Birmingham Future, which was part of Birmingham Forward. This was the 24-35 banding, the area that looks after the young professionals. I was a member for many years and in 2012 I became the chair of Birmingham Future. These was busy times because in essence you're running another company, but a company of volunteers so not as easy to motivate!
Then it got re-branded to Business Professional Services Birmingham but I resigned a couple of years ago. I told the board that, frankly, I was out of ideas and I didn't have anything else to give.
HC: What else?
NF-M: Well, I'm part of the Jewellery Quarter Neighbourhood Plan, and then there's the Hippodrome – I'm on their development board.
I just love the theatre. You know what, I wanted variety as well. I didn't want every board to have problems. Sometimes you get involved with an organisation because it's got a problem and that appeals to my fixer nature. The Hippodrome doesn't have a problem to fix. The development board I'm on is all about going out in the community, bringing theatre to people and specifically to people who might not normally see the theatre as appealing.
We fundraise to be able to pay for the tickets to be able to bring in kids with disabilities or attention issues. The guys in the panto always say it's the most engaged audience.
So I guess I am involved in lots of projects but you know what they, say, if you want something doing, give it to someone who's busy. But I like being busy. And when I'm not, I become a meddler and try and get involved with things where I'm probably not needed!
HC: I want to take you back to your university days. Compare the Birmingham then to the city now.
NF-M: I get a lot of 'why did you go to Birmingham?' I think this is a generational thing,
It is the friendliest place and it has only got better over the years. Obviously the skyline has changed immeasurably.
The outside perception of Birmingham has changed a lot but the Birmingham of the 1960s and '70s got a lot of bad press. It just wasn't pretty but now you talk to people in their 20s and there is no issue with Birmingham at all.
The younger ones are also not obsessed with the 'Birmingham versus Manchester' saga. There is absolutely nothing wrong with Manchester.
HC: You're in the thick of it in the property sector but also in the wider business community. Do you sense a feelgood factor around the city?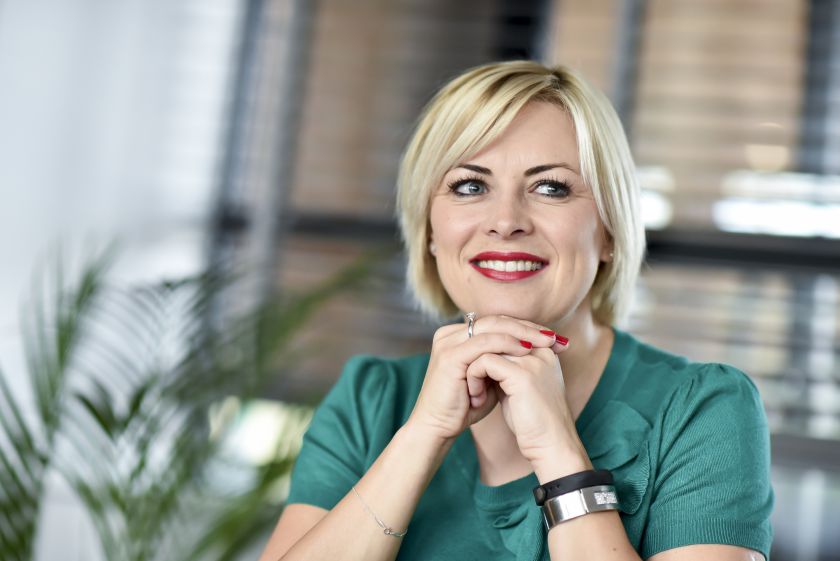 NF-M: It's a hard one to answer because I've never not felt good about it. Even in the midst of the recession everyone was taking advantage of what was good. For us, for example, lettings were booming because no one was buying and we got to take Colmore Row premises at a knockdown price.
There's always something exciting on the horizon, and that's been the case as far back as I can remember, whether it's been the arrival of Deutsche Bank, or more recently, HSBC, H2, Channel 4, the Commonwealth Games . . . there's always something to look forward to and sometimes you need to shift your gaze a bit.
We don't put ourselves under the pressure of competing with London and no longer are we in a bitter rivalry with Manchester.
It's been best friend and its worst enemy because Birmingham doesn't really care what other cities are up to. It should perhaps look outwards more and collaborate with other cities but having said that the fact that it doesn't have swagger, that's it's beauty. And I have to say it's a great place to do business.
HC: What's next for FleetMilne the business?
NF-M: The future of property in Birmingham is this new build-to-rent movement, with big pension funds partnering up with developers building hundreds, if not thousands of units. We are having a bit of an adjustment at the moment. A lot of stock coming through that way but none of it wants managing. It will only touch half of our process because we are lettings and management.
This new model is an operator looking after the entire building and doing everything from start to finish. The opportunity for us is they are invariably not from Birmingham, they don't have a presence and they don't have a database, aren't in the right places and so on.
Take The Forum, for instance, which is a 333-apartment block in the city centre which is launching now. The developer hasn't got the time to let the apartments so they give that to us. It's a new income stream for us and we know it doesn't come near our management side.
HC: Thank you so much for your time. It's amazing you have time for a personal life.
NF-M: Well I do seem to fit a lot in but I absolutely find time for a personal life . . . I'm not exactly known for being a hermit! (laughs)