Birmingham Business Park unit fully let
Catalyst Capital has fully let Kings Court on Birmingham Business Park, securing almost 27,000 sq ft of lettings in the past year.
Catalyst owns a total of 52,224 sq ft across three buildings at Kings Court, with all vacant units undergoing a comprehensive refurbishment in 2017 and 2018 to provide high quality, open plan office accommodation and enhanced public areas.
The lettings activity was led by the commitment for the full 17,633 sq ft 2650 Kings Court to global firm, CRRC Zhouzhou Times Electric, representing the largest deal to complete on Birmingham Business Park in 2018.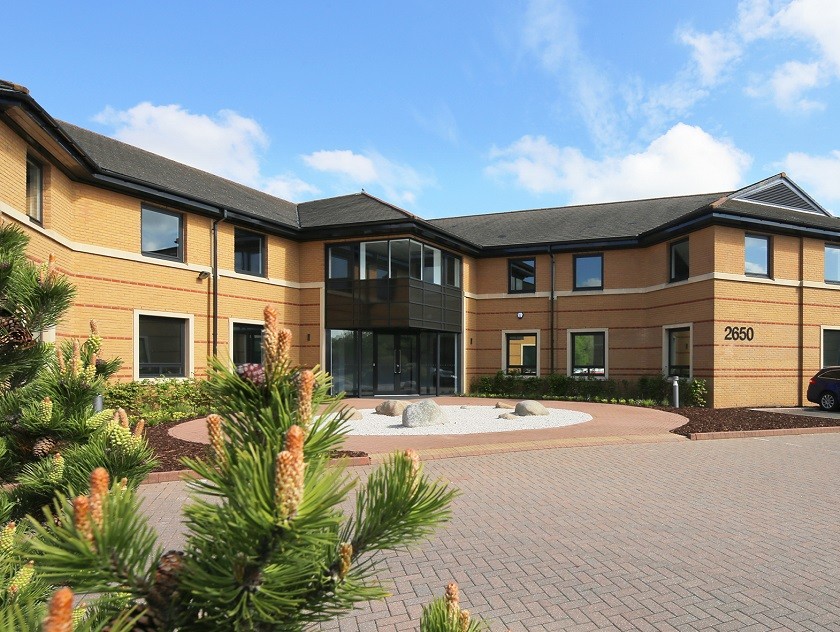 The final vacant buildings at Kings Court were let in a flurry of deals to mechanical engineering firm, Kelvion which took 1,599 sq ft on the ground floor of 2625 Kings Court; and automotive specialist, LTK Consulting which secured the full 5,934 sq ft at 2630 Kings Court. This follows the letting of 1,736 sq ft at 2625 to scaffolding manufacturer PERI Ltd in the summer.
Sarah Cooper, Catalyst Capital, said: "The conclusion of these lettings and strong level of activity that we've seen this year, and through the second half of 2018 in particular, is exceptional and these new lettings complement the existing tenant mix on the estate."
GVA and Savills are joint letting agents for Kings Court. Adrian Griffith, GVA, said: "These lettings at Kings Court have brought the vacancy rate at Birmingham Business Park down to just 10%, with around 82,000 sq ft currently under offer elsewhere on the park this will result in driving the vacancy rate down to below 6%, which is one of the lowest vacancy rates that this site has seen for over 15 years. This is a clear demonstration of the value of high quality investment in well-positioned stock."
Jonathan Ottewell from Savills, who completed the deal at 2650, added: "To secure such a major inward investor in CRRC Zhouzhou Times Electric is a coup for Catalyst Capital and testament to the quality of the product they have delivered at Kings Court. They moved quickly to secure the deal ahead of interest from other parties following the property's comprehensive refurbishment