Full steam ahead for locomotives charity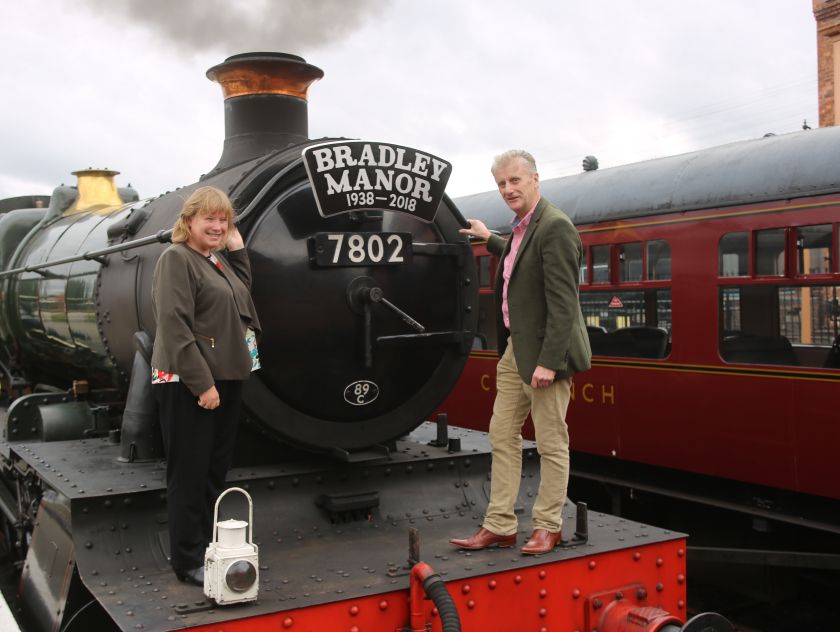 A law firm has helped a group of steam train volunteers to keep old steam locomotives on track by advising on a new legal structure for their organisation.
The Erlestoke Manor Fund was established in 1973 to rescue the locomotives Erlestoke Manor and Bradley Manor after they were withdrawn for scrap by British Railways in 1965, returning both engines to full working order to run on the Severn Valley Railway.
Jenny Smith, senior associate solicitor in Thursfields' Halesowen office and head of the company's Charity Sector department, said: "The Erlestoke Manor Fund is a very successful organisation with a large membership that's met all its objectives over the years.
"But the Fund's unincorporated structure left trustees, and potentially members, exposed to personal liability if the Fund did not have sufficient assets to meet its payments.
"We were instructed to advise on a corporate structure to limit the liability of trustees and members, but one that could reflect the current constitution, be tax efficient but still allow members to continue as shareholders.
"We recommended a charitable community benefit society which met all of those criteria and allowed a smooth transition of assets, activities and liabilities from the old to the new structure with minimal red tape."
Thursfields' experts worked closely with the Fund's trustees and agreed a bespoke constitution with the Financial Conduct Authority before the matter was put to members who voted unanimously in favour of the new structure.
The change was timed to coincide with a significant contract for the latest overhaul of Erlestoke Manor at Tyseley Locomotive Works in Birmingham.
Ms Smith added: "The Fund was able to enter into that contract in its own name, as a corporate entity with a legal identity, rather than in the names of the trustees of the Fund, as would have been the case under the previous structure."
David Kilner, secretary and a trustee of the Erlestoke Manor Fund, said: "We're extremely grateful to Jenny Smith and her team at Thursfields Solicitors for putting the Fund on a more secure legal footing to enable us to continue our heritage work with less personal risk to Trustees amongst other benefits."
Picture: Jenny Smith with Paul Fathers