Recruitment firms puts health and fitness first
Bosses at a Birmingham recruitment company have boosted the wellbeing of their employees with a week of advice and support ranging from healthy eating tips to daily step challenges.
Workforce Staffing is ensuring that staff are not struggling on their own with the pressures of working and family life – with their wellbeing week the latest in a long line of initiatives at the company.
The wellbeing week covered everything from nutrition and exercise to mental health. The staff were given advice from experts on healthy meal planning and techniques on how to deal and beat stress and anxiety. It also saw staff competing to reach 10,000 steps each day through an inter-branch step challenge.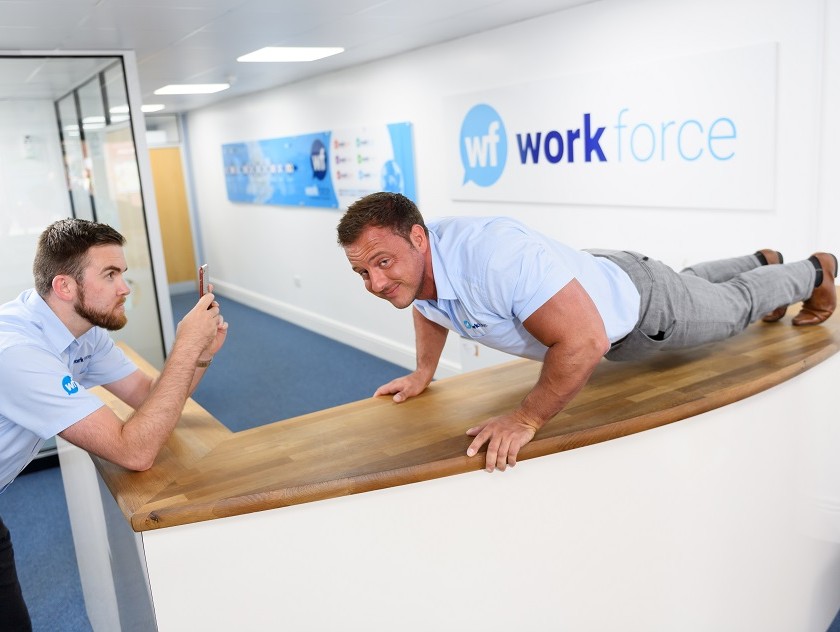 In a first for the company in its 16-year history, the initiative also heralded the launch of a new health plan programme which Workforce has made available for all employees so they can get access to a range of medical care and specialists. It also includes access to a 24-hour helpline, therapy treatments and dental care.
Alison Fry from Workforce Staffing said: "The wellbeing of our employees is paramount whether they are at home or at work. The launch of our new health plan is a big part of that commitment as it gives people easy access to so much support should they need it.
"It was a really successful week for everyone and the feedback has been tremendous from right across the company. The step challenge was also a big hit and brought out everyone's competitive side.
"We will be doing something similar again next year due to the excellent comments we've had and many of the initiatives will be brought into everyday life within each branch."
Founded in 2003 by brothers Paul and Joe Alekna, Workforce Staffing has grown to employ over 100 people at its seven branches which are in Worcester, Kidderminster, Redditch, Dudley, Rugby, Coventry and Birmingham.
In 2014 the company was placed at number 44 in the Sunday Times Virgin Fast Track 100 and was voted one of the UK's top employers
Pictured: Oliver Page and Leon Rook from Workforce Staffing