Tech company deal made in the Midlands
When newly qualified lawyer Jamie Partington and web designer Andy Higgs met at Birmingham Science Park 10 years ago, little did they know that they would each go on to play a part in a $34 million tech firm acquisition
The deal that has seen a UK tech company sold to the US market was officially 'made in the Midlands'.
Akkroo, co-founded by Stourbridge-born product designer and software developer Andy Higgs in 2013, has been bought by US-based Integrate.
The deal will give Integrate customers access to Akkroo's mobile app and cloud platform which assists businesses with lead capture at events, trade shows and exhibitions.
Corporate lawyer Jamie Partington, a partner at Black Country law firm Higgs & Sons, assisted on the deal – bringing full circle his 10-year professional relationship with Andy.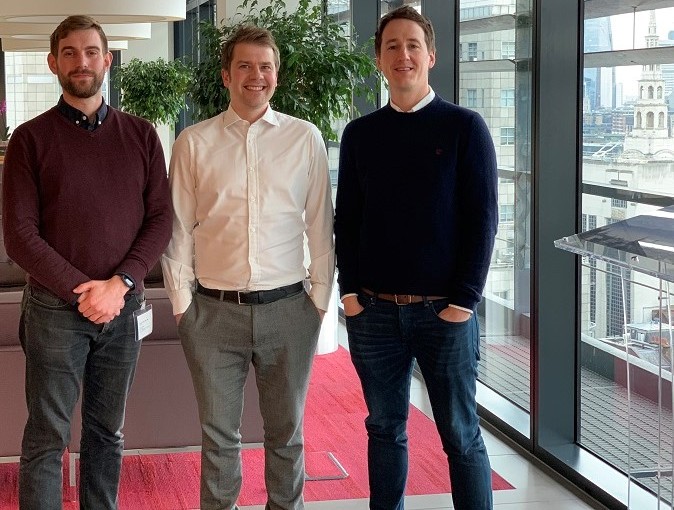 Jamie said: "Andy and I met about 10 years ago at Birmingham Science Park when I was a newly-qualified solicitor and Andy was running a small creative web design studio he set up in Birmingham's Jewellery Quarter. It is exciting to see the global reach of such entrepreneurial talent that began in the West Midlands."
Andy added: "Birmingham Science Park, charged with creating economic growth by creating better and deeper links between business, science, technology and innovation sectors, certainly provided a fortuitous stepping stone to today, forging my link to Jamie and providing beneficial incubation and acceleration opportunities when I was starting out."
In 2001, aged 16, Andy founded The Higgs Design Co., a small company specialising in building websites, applications and brands. Their work was eventually used by a range of organisations across the UK including the British Heart Foundation National Centre, Shropshire's David Austin Roses and RateMyPlacement.co.uk.
In 2013, he moved away from web design and with co-founder Chris Wickson Warwickshire they set up Akkroo. The software they developed gives businesses who regularly exhibit at B2B events and tradeshows the ability to capture leads with an app. This replaces slow, unreliable and often paper-based processes and allows instant follow-up via email, ensuring each lead passes straight into the customer marketing database. Customers include Aston Martin, PayPal, IBM and Sony.
A report earlier this month looking at the lead retrieval software market globally named Akkroo as one of the top key players.
This is Integrate's second acquisition of the year and Akkroo's London office will become Integrate's EMEA headquarters with the start-up's team of just under 50 employees joining Integrate. Co-founders Andy and Chris will both take on leadership roles at Integrate, Andy as vice president of event products and Chris as general manager for events.
Pictured: Andy Higgs, Jamie Partington, and Chris Wickson