Is serviced office boom coming to an end?
Serviced office accommodation accounted for the largest office deal in Birmingham in the last 12 months, with the sector accounting for 29% of the total 2018 take-up of office space, but will 2019 mark the beginning of the end of the boom in serviced offices in the city?
Birmingham-based independent commercial property agency KWB has revealed that the largest transaction of the final quarter of 2018, and of the year as a whole, was Birmingham City University's acquisition of 118,240 sq ft at the derelict Belmont Works site in Eastside.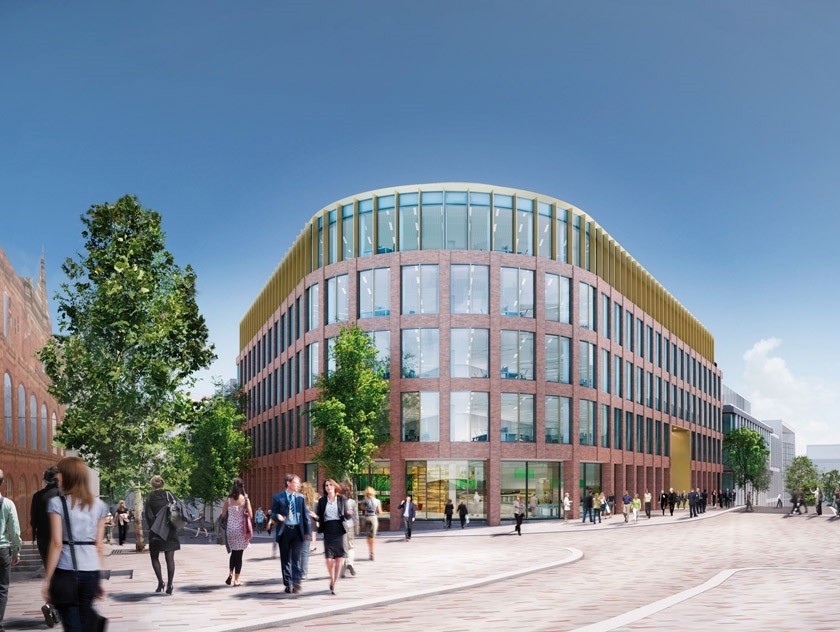 There are plans to turn the historic former cycle factory into a £60 million hub for small businesses, arts organisations and academics as the second phase of its STEAMhouse project, a reference to mixing arts with the traditional STEM subjects - science, technology, engineering and maths.
This transaction took the total space acquired for serviced and managed offices in 2018 to 215,316 sq ft, or 29% of the total take-up, to add to 200,000 sq ft (20%) acquired by serviced and managed office operators in 2017.
Writing in KWB's latest Birmingham Office Market Annual Report, Malcolm Jones, KWB's head of office agency says: "Some of this serviced office space will be taken by the Commonwealth Games which is said to require some 80,000 sq ft, and some will continue to be used by companies associated with HS2, although as phase one of the project progresses from planning to construction demand may start to tail off.
"Start-ups and smaller businesses looking for flexibility will also continue to use serviced offices. In 2018 Birmingham was once again the top city outside of London in which to start a new business, with 18,590 companies being launched.
"However, the average length of contract in serviced offices has fallen to just six months, and the average length of stay is now around 21 months.
"More mature smaller businesses will undoubtedly continue to prefer traditional three to five year office leases, as serviced office space can prove to be as much as double or possibly three times more expensive per square foot than traditional office space.
"By looking at the average annual take-up of office suites of 5,000 sq ft or under over the past five years, we estimate that only 63,000 sq ft in the last two years may have been absorbed by serviced offices. However, this falls far short of the growth in provision for serviced offices, which may indicate high availability of space in some of these buildings.
"So many operators have moved into the Birmingham serviced office market in the past two years, it raises the question as to whether they can all succeed, even with the boost some are expected to receive from Commonwealth Games organisations.
"With the widely reported radical reduction of Softbank's proposed investment in WeWork, which prior to that announcement was expected to be the next major serviced office provider to take space in Birmingham, it remains to be seen whether 2019 will mark the beginning of the end of the boom in serviced offices in the city," said Mr Jones.