Hotel reveals £1 million room refurb
Hotel du Vin Birmingham has undergone a £1million investment to refurbish its suite of 66 bedrooms. Each room has been given a completely unique look to reflect this season's latest trends.
A Victorian Grade II listed landmark that was formerly home to the Birmingham Eye Hospital from 1884, Hotel du Vin has now undergone a major refurbishment of its bedroom stock. It is working alongside Dexter Moren Associates, who were recently nominated for the Hotel Bedroom & Suites Design category at the SBID Awards for their renovation of The Avon Gorge Hotel.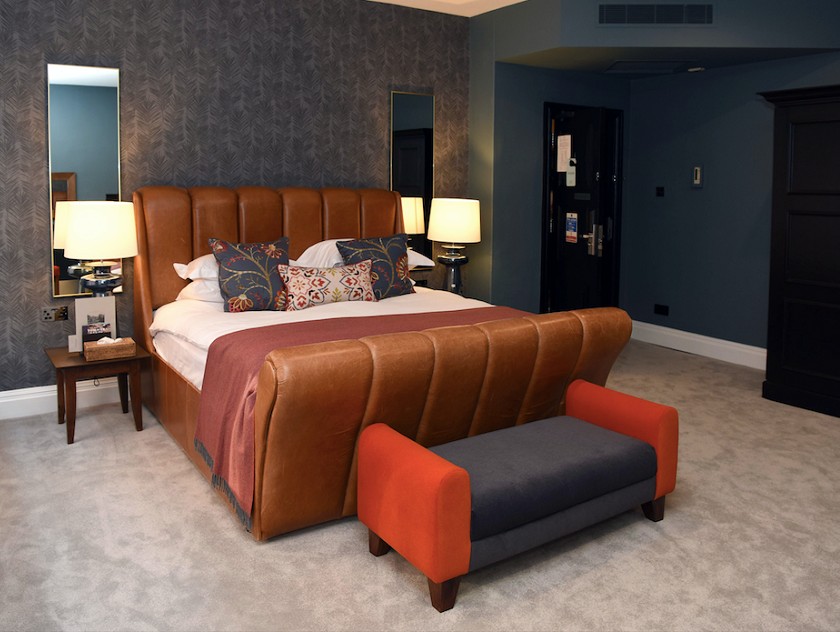 Following Hotel du Vin's signature style, each room has a modern, fresh, stylish feel that is unique to all the others in the hotel. The development is due to be completed in September, with some rooms being already being unveiled from the first phase.
Tom Gallimore, general manager of Hotel du Vin Birmingham, said: "We are extremely excited for the renovation to be complete; the bedrooms already returned look great and are definitely more contemporary so it's going to be a real change for us. I am really pleased with the plans and look forward to unveiling the new styled rooms once they are all ready to showcase."
Hotel du vin Birmingham is now the latest of the group to have a full bedroom transformation. The hotel is home to one of the biggest beds in the city (measuring a remarkable 8ft) in the hotel's Principal Suite, which will also be undergoing changes in this latest renovation.
The bedrooms project follow the hotel's refurbishment of the meetings and events space last year, and is part of a larger holistic project to restore and refresh the hotel throughout.