Film maker wins international awards
A Midlands film-maker has been honoured for two of her documentaries at the prestigious annual IndieFEST Film Awards.
Fay Goodman, managing director of Birmingham-based Goodmedia Ltd, received Awards of Recognition for her documentary shorts on John Entwistle of The Who, and Lady Victoria Starkey. It is her third such award, having won her first IndieFEST award in 2008 for a martial arts documentary, 'Lady Samurai'.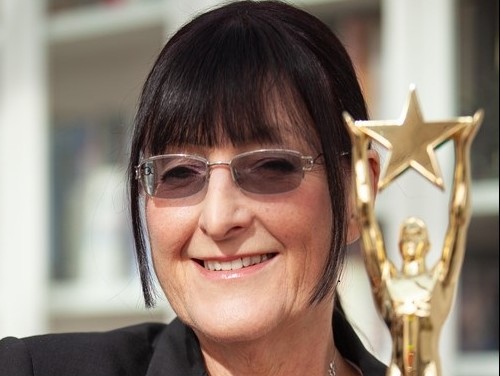 The judges, all film and TV professionals, recognised Fay for "demonstrating exceptional achievement in craft and creativity" from among hundreds of worldwide entries at the California-based film festival.
'Thunderfingers – A Tribute to John Entwistle' was directed and filmed by Fay at the stately home of the bass-playing legend over a weekend in which Entwistle hosted friends and fellow musicians just before his untimely death.
Presented by guitarist Gordon Giltrap, the documentary includes interviews with former Rolling Stones bassist Bill Wyman, Rick Wakeman, and Jeff "Skunk" Baxter of Steel Dan, as well as Entwistle himself, voted Bass Player of the Millennium and one of the most influential guitarists in the history of rock music.
'Riches to Rags' is a documentary researched and directed by Fay on how easily privilege and comfort can be lost. Fay interviews Lady Victoria Starkey, whose manor-born lifestyle led to penury in a small cottage, after she was ostracised by her family despite saving the family estate from spiralling debts.
Fay said: "It is such an honour to be recognised again by IndieFEST, which plays an important role in promoting high quality independent films and new media to a worldwide audience. My achievement has given me all the encouragement I need to go on to create more exciting documentaries."
Rick Prickett, chairman of the IndieFEST Film Awards, said: "The IndieFEST Film Awards help set the standard for craft and creativity and help winners achieve the recognition they deserve."
Fay's success follows her IndieFEST Award of Recognition in 2008 for Lady Samurai, which follows her own journey to Japan as an acclaimed martial artist to attempt a 7th Dan in the art of Iaido, 'The Way of the Samurai Sword'.
She has now joined the ranks of high-profile winners including Liam Neeson as the narrator of Love Thy Nature, Julia Louis-Dreyfus and Tom Hall for Generosity of Eye, and European heavyweight Roland Joffe for The Lovers.
Fay's commercial film work includes a remake of the classic 1960s driver's eye train journey from London to Birmingham, in the opposite direction and with stunning creative differences to celebrate 50 years of the Chiltern Rail service.
She most recently made a promotional video for Turkish Airlines to coincide with the Istanbul Shakespeare 400th anniversary celebrations. It included documenting a visit to Istanbul by Stratford-upon-Avon-based Orchestra of the Swan to perform at the city's annual music festival.
As an author, Fay's martial arts guide, 'The Ultimate Book of Martial Arts' is a world-wide best seller. Her first work, Self Defence for All, which includes how to defend yourself against knife crime, has been featured in various episodes of Australian soap opera Neighbours.
Fay is also an accomplished classically trained musician and recording artist. Her first album, Kokoro, is regularly used for healing and martial arts demonstrations, and has been featured in a BBC TV documentary.
Pictured: Fay Goodman, managing director of Goodmedia, with one of the two trophies that she was awarded at this year's IndiFEST Film Awards