Drainage and plumbing business takes award
A Birmingham drainage and plumbing business has won a prestigious European business award for its outstanding performance.
Denise, David and Mike Baddeley of Drain Doctor Birmingham are celebrating after being named Franchisee of the Year 2019 by Neighborly, the world's largest franchisor of home service brands focused on repairing, maintaining and enhancing homes and properties.
Mike, on behalf of his parents Denise and David, was presented with the award at Neighborly's European annual reunion held in Manchester in recognition of their outstanding commitment, performance and consistently going above and beyond expectations. The business, which has been trading for 22 years, has nine employees delivering a drainage and plumbing service to customers from Worcester to Birmingham and the surrounding areas.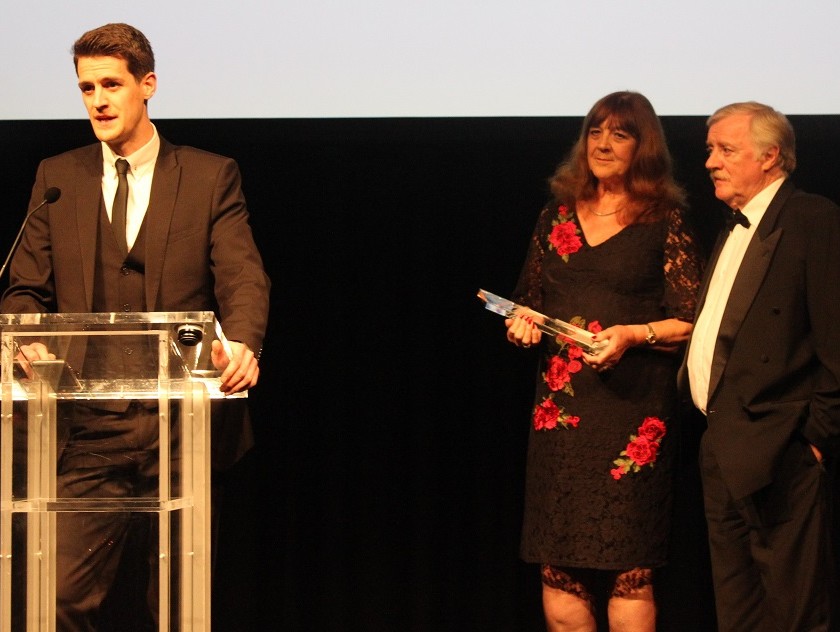 Mike Baddeley said: "My parents and I are overwhelmed to win this award, particularly as this is only the second time we have won Franchisee of the Year in 22 years of trading! Being a family business, it means so much to us to get the recognition for our achievements and is a huge endorsement for us both personally and professionally. We have grown the business year on year for the past four years, which was when Drain Doctor was acquired by Neighborly, and we continue to have the motivation and guidance to expand even further.
"We have a fantastic team of office staff and technicians who are continually delivering a world class service to our customers and a fantastic supportive family, so without them, we would not be revelling in this success today. We will definitely be having a team celebration very soon. I would also like to thank Neighborly for investing both time and money into the brand and for providing me with the support and infrastructure we needed to thrive."
Pierre Jeannes, managing director of Drain Doctor, selected the Baddeleys as the winner for 2019, adding: "Denise, David and Mike are the ideal franchise owners and I'm so proud that they are part of our network. They exemplify the kind of franchise owner that we look for across our industry, delivering on our code of values as well as inspiring new franchise owners into the business. Mike and his parents are continually looking for ways to enrich their clients and this shows with their strong brand engagement and outstanding growth performance."
Drain Doctor Birmingham covers Chipping Campden, Evesham, Edgbaston, Kidderminster, Knowle, Malvern, Redditch, Bromsgrove, Solihull, Worcester and Droitwich. It is part of a national network of over 50 locally-owned and operated regional offices covering all of the UK.
Pictured: Mike, Denise and David Baddeley of Drain Doctor Birmingham accept the award