Search is on for business talent
BPS Birmingham Future's flagship awards, Birmingham Young Professional of the Year (BYPY) 2019, has officially launched, with nominations opening across six categories ahead of the region's most prominent awards celebration.
BYPY 2019 launched nominations at a launch event at The Mailbox's Aluna. The event saw nearly 200 people join the party in anticipation of the city's most prestigious award nominations opening. Nominations opened across all six categories ahead of the awards celebration, which will take place at the ICC on Thursday May 16th 2019.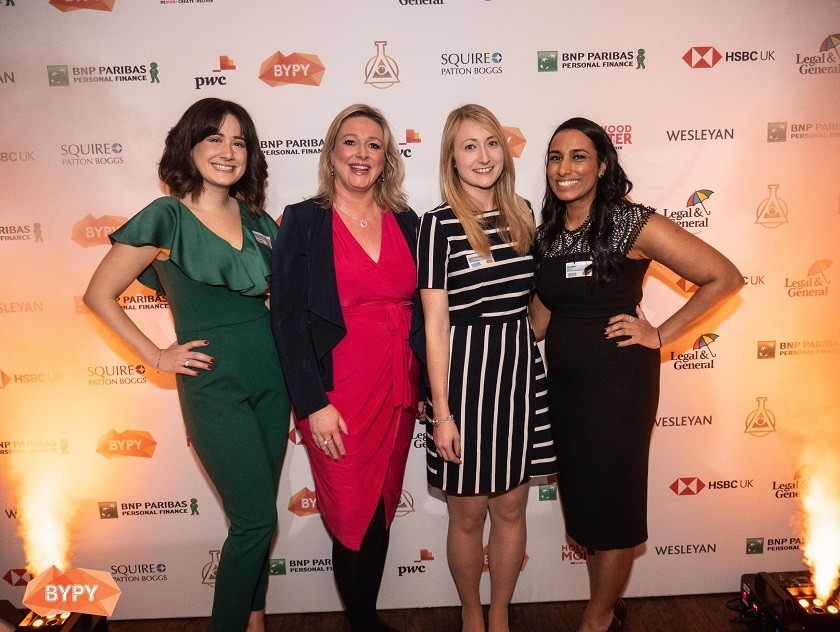 Guests were greeted by Aluna's mixologists and enjoyed an exclusive cocktail menu inspired by the 'taste of Birmingham'. Key BYPY figures took the floor, with Kirn Dibra, Chair of BYPY 2019 and Katie Fulcher, Chair of BPS Birmingham Future, sharing an insight into BPS Birmingham Future and BYPY.
Laura Thursfield, BYPY 2018, then followed by sharing her story of winning the prestigious title last year, and how it changed her life with new opportunities. The guests also heard from headline sponsor BNP Paribas Personal Finance as Jayne Licari, brand PR and external communications manager, shared why they have returned as the headline sponsor and what it means to them to support the progression and development of young people.
The nominations were then launched with orange geysers and a cheer from the crowd. The event continued into the evening and offered young professionals the opportunity to gain an insight into BYPY. The guests were able to discover the best methods of nominating, meet past winners and finalists, and network with their peers to celebrate the best of Birmingham's talent.
Nominations are now open at www.bpsbirmingham.co.uk/bypy until April 1st, and the categories are:
Finance (sponsored by Wesleyan)
Technology and innovation (sponsored by PwC)
HR, recruitment and training
Legal
Marketing and communications
Property and construction
Inspiring leader (sponsored by Squire Patton Boggs)
Aspiring talent (sponsored by HSBC)
Pictured: BPS Birmingham Future chair Katie Fulcher, with Jayne Licari of BNP Paribas Personal Finance, BYPY 2018 Laura Thursfield and BYPY committee chair Kirn Dibra