Technology hotspot
Digbeth, a traditional hotbed of creative talent, is now the centre of a thriving tech scene bolstered by its social amenities and incubation spaces. Increasing numbers of innovators, movers and shakers in the tech world are choosing to set up business there.
Three Digbeth-based tech businesses share their journeys, plans for the future and why this area south of the city centre – which has the Custard Factory and Fazeley Studios at its core – works so well for them as a location.
HOLOSPHERE
Holosphere is a virtual reality agency and production company. Sean Duffy is its technical director.
Birmingham Business: WHAT IS HOLOSPHERE?
Sean Duffy: Put simply, we use immersive technology to solve business problems. We've been located on Bromley Street – in a big warehouse which is brilliant as we need space for prototyping and demos – from the beginning and we've just celebrated our third birthday.
The technologies that we use require a lot of space – one half of our building is where we do full room VR and we use a great deal of equipment like projectors, rigging and production screens. The other half of the building is office spaces for artists and management.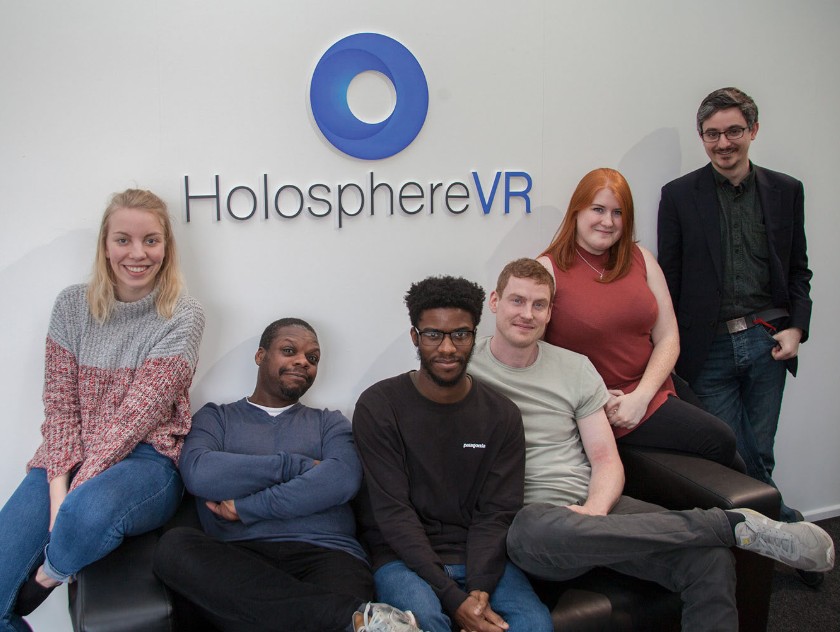 BB: WHY DIGBETH?
SD: Digbeth is the epicentre of creative start-ups and there are many suppliers both new and old nearby which we use; there is even a blacksmith's on the same road as us who we have used before! Digbeth is full of technologists, designers and fabricators, and it makes a huge difference to us to have that resource on tap.
BB: IS IT A GOOD PLACE FOR TECH?
SD: Digbeth is a fantastic place for tech companies. There is an AI and robotics company right around the corner. There are lots of start-ups focusing on specific fields. The universities – BCU especially – have great courses in computer game development and many of our current employees came from there.
KATJE'S MAGIC CANDY
USA-born CEO Melissa Snover set up Katje's Magic Candy Factory – a personalised confectionary company using 3D printing technology – in the Custard Factory in 2016. He firm is shortly due to launch 'Nourished', which uses patented 3D technology to create personalised gummy vitamins.
Through an online app, customers can choose any seven active ingredients based on their lifestyle and goals to create bespoke supplements, all of which are vegan and sugar free. The vitamins, which are delivered to the customers door in single monthly batches, are eco-friendly and sustainable as all packaging is plastic free with no wastage, inconvenience or extra costs.
Head of branding, Caitlin Stanley, has been working with Melissa since 2016.
Birmingham Business: TELL US ABOUT YOUR ORIGINS . . .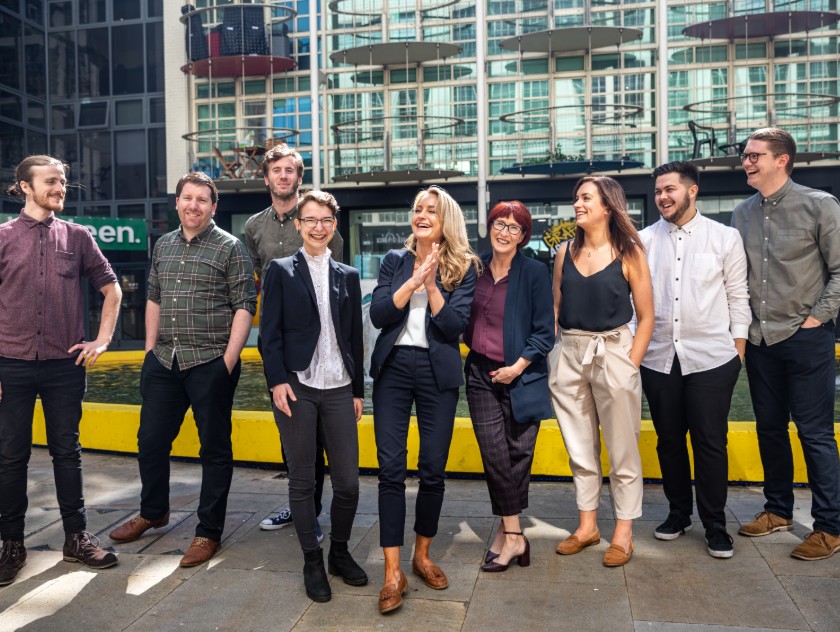 Caitlin Stanley: We started Magic Candy Factory in January 2016 in the Green House in the Custard Factory. When we started, it was just four of us in a tiny office, which proved to be a great incubator space. We then moved to another slightly larger unit, then another. We grew rapidly and needed a unit with a specialised logistics area and so we moved just down the road to Floodgate Street to a much larger unit with three floors where we could grow. We have also just extended out into the site opposite to us, which is really exciting.
BB: . . . AND THE COMMUNITY
CS: The community here is fantastic. There are so many start-ups and creative businesses, and if we are ever outsourcing work, be it printing or design work, we always look at Digbeth first as there is so much talent right here. We love to support our neighbours as they have done us.
WHY DIGBETH?
Our CEO is American, so when she was setting up Magic Candy Factory, she could have chosen anywhere in the world. She chose Digbeth as it's such a cool, vibrant area – an area she describes as the Brooklyn of the UK. There are also many universities offering 3D printing in Birmingham, with grants and support networks you can rely on, which was also really handy for us to have access to.
BB: THE FUTURE?
We're just preparing to launch 'Nourished' which is a brand new, innovative concept launching exclusively into the UK later this year. We have developed the patented 3D printing technology, completely in-house in Birmingham. The concept is personalised nutrition and it allows us to combine seven active ingredients into one personalised nutrition pack. Rather than consumers taking multiple tablets and vitamins a day, they can just take one personalised to them, completely based on their lifestyle and goals.
YAMINATION
Yamination is an animation studio based in Digbeth. Drew Roper's company began life in 2009 and moved to the Custard Factory in 2011. It specialises in stop-motion animation, building figures, sets, puppets and props from scratch. Yamination utilise 3D printing and 3D scanning to bring inanimate objects to life.
Birmingham Business: TAKE US BACK TO THE BEGINNING
Drew Roper (pictured below): Our first studio in Digbeth was in the Custard Factory in 2011 and it was there that we made our short film, 'At-Issue', in 2015 which we sold to Sky. We also worked on various commercials for companies like Cravendale and Coca Cola. We then moved to a larger place on Floodgate street and we have been there since 2016 - It's just given us that extra space to grow and do even bigger and better work.
BB: WHY DIGBETH?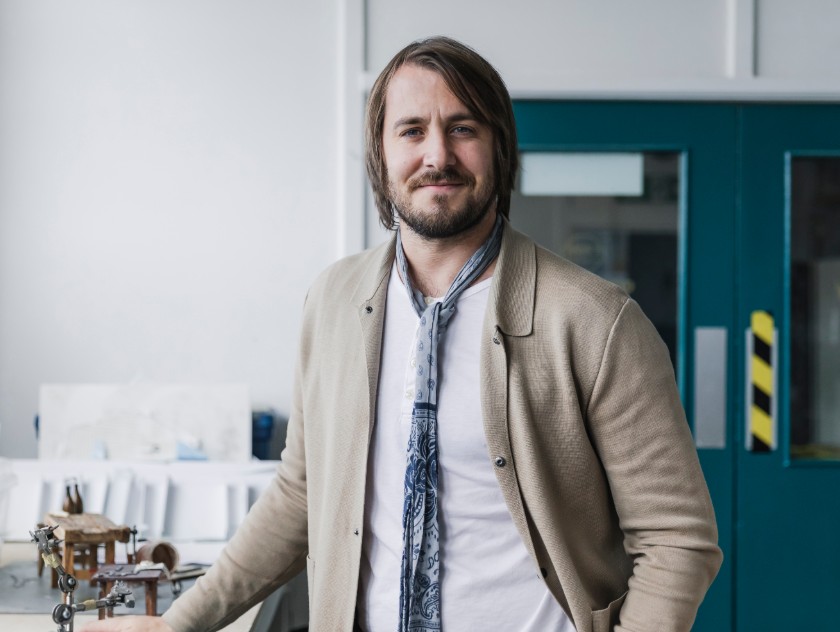 DR: Digbeth is a very, cool creative place and home to a lot of like-minded organisations and individuals. There is a lovely, creative vibe to the area. It's also nice to know that you're not too far from a city centre, but also within distance of big shops like Screwfix and B&Q and also the Rag Market, which we use a great deal when building sets and props. Clients are also more inclined to visit as it's only a 10-minute walk from Grand Central to Digbeth. There is also the famous street food scene and night life!
BB: WHAT ABOUT COLLABORATIONS?
DR: I am a firm believer in collaboration. In animation especially, you cannot do everything yourself – the job itself requires collaboration for it to work and we try to work with other likeminded companies who have skills and assets that we don't have in-house.
We try and keep it as local as possible. DigWood, for instance, who are opposite us, can carve huge, bespoke pieces for our sets. For vinyl or 2D printing, we use Shaded Rose in the Custard Factory. Second Home Studios around the corner is a studio very similar to ours, but rather than see each other as competition, we support each other and borrow from each other all the time.
BB: SO IT'S A GREAT PLACE FOR TECH?
DR: Birmingham itself is known as a tech city, and Digbeth is full of so many like-minded, creative people ready to collaborate, and it's only going to get bigger and better. It is a very good time to be here in Digbeth.
BB: WHAT OF THE FUTURE
DR: We work predominantly making TV commercials and promos, and we are just now venturing into long format projects so television series would be high on the agenda.
For further information visit www.digbeth.com