Outgoing Law Society President joins law firm
The immediate past president of the Law Society England and Wales has joined Anthony Collins Solicitors as a non-executive director.
After being in post as president for one year, Christina Blacklaws' role will see her support Anthony Collins Solicitors' ongoing growth, while also helping the firm develop the way it delivers its legal services. This follows previous positions as director of innovation at Cripps LLP, as well as founding one of the UK's first virtual law firms.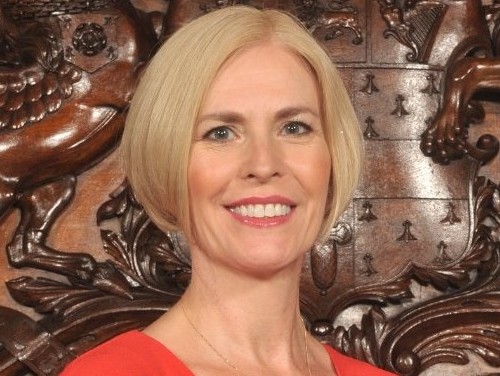 With a private client background as a family and childcare lawyer, Blacklaws played a leading role in setting up Co-operative's Legal Services arm. Blacklaws is also chair of the LawTech delivery panel – a group set up to develop the regulatory and legislative framework for LawTech in the UK to thrive.
Christina Blacklaws said: "Joining Anthony Collins Solicitors is a great privilege. The firm's core principles of access to justice and social purpose strike a chord with my own beliefs, and I look forward to supporting its aim of improving lives, communities and society.
"I plan to use my experience in LawTech and help the firm identify new ways to incorporate technology as a tool that enhances the law profession and unlocks growth. Another key priority is diversity after tackling this issue in my role as Law Society President. With 40 per cent female partners at Anthony Collins Solicitors, the firm is driving real change and together we can continue promoting inclusivity and gender balance in the legal services sector."
Bolstering Anthony Collins Solicitors' board, Blacklaws' appointment comes at a time of strong growth for the Birmingham-headquartered legal firm after recently announcing it had surpassed £20 million in turnover, while increasing its headcount by 31 in the last year. The firm also launched a new Manchester office in January.
Peter Hubbard, senior partner at Anthony Collins Solicitors, said: "As non-executive director, Christina will play a vital role in challenging us and adding a fresh perspective to the thinking of our board. Christina brings with her a wealth of expertise that will prove invaluable in supporting the firm's growth and technological innovation.
"Christina shares our passion for enabling lawyers to deliver real social change – making her our chosen candidate from a wider pool of very talented applicants. Her appointment arrives at an exciting time for the firm, which is supporting clients across the UK from growing offices in Birmingham and Manchester."
Blacklaws was the 174th President of the Law Society England and Wales and has been succeeded by Simon Davis.
Pictured: Christina Blacklaws, non-executive director at Anthony Collins Solicitors