Businesses back Smart Works charity
Almost 200 businesswomen and men have raised £7,100 for Smart Works Birmingham, a charity that provides high-quality work clothes and interview training to help women in need back into work.
The impressive sum was raised for the charity at its first fundraising lunch in Birmingham, which attracted 180 people – mainly women from the business community.
Former Whistles CEO and Top Shop brand director Jane Shepherdson CBE, a patron of the charity, was the guest speaker at the lunch, which was held at Opus Restaurant.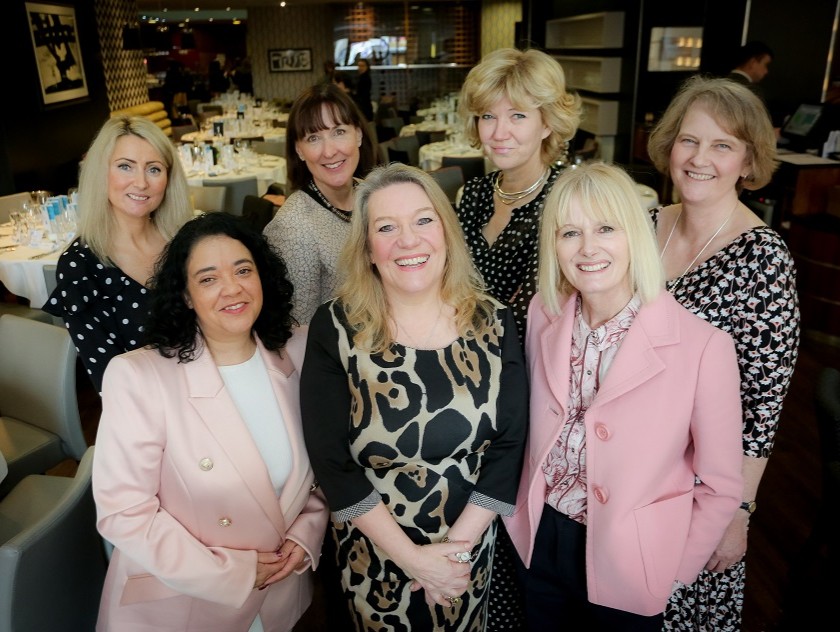 Philippa Pickavance, chairwoman of Smart Works Birmingham, said: "I am delighted that the charity attracted such strong support, not only from my property industry colleagues and friends, but also the wider business community. This was the first fundraiser targeting the business community since opening in the city just over two years ago.
"We are also very grateful to Lambert Smith Hampton and Overbury, who were main sponsors, which meant costs were kept to a minimum. We are looking forward to raising the profile of this fantastic charity even more over the coming months as we look to attract more funds and volunteers so we can help more women back into work."
The money raised will be used to run the small centre in Digbeth, which pays just two members of staff. It relies on more than 40 trained volunteers to deliver the service, while retail partners and individuals donate all clothing.
Since Smart Works Birmingham, which is based at the BVSC Building, Digbeth, opened its doors in August 2016, it has helped 700 local unemployed women in need, by providing one-to-one interview preparation skills and confidence building, as well as free outfits for interviews, plus additional free clothing if they are offered and accept a job. Since Smart Works was founded in London five years ago it has helped 12,000 women across the UK.
Women, many of whom many have completed up to 50 unsuccessful job applications, are only referred to Smart Works by referral partners. These include agencies such as JobCentre Plus, mental health charities and homeless shelters.
Smart Works Birmingham is open for appointments on Mondays, Tuesdays and Thursdays, from 10am-3pm, and Fridays 10am-2pm. For more information about Smart Works, visit: smartworks.org/Birmingham
Pictured: Laura Dalby (Smart Works), Ruth Paulin (trustee), Philippa Pickavance (chairwoman of trustees Smart Works), Caroline Wilkie (trustee). Front: Ann Powell (Smart Works), Jilly Cosgrove (trustee), Jane Shepherdson (patron Smart Works)