Apprentices help in pandemic fight
Scores of apprentices have made "outstanding" contributions helping health workers tackle COVID-19 across the Midlands, according to the training company that arranged their programmes.
PTP Training, which trades as Performance Through People, has revealed that more than 140 of its apprentices have had frontline experience while working with the NHS throughout the pandemic.
Around 40 of the apprentices are working at West Midlands Ambulance Service (WMAS), with more than 100 employed by Birmingham and Solihull Mental Health NHS Trust, Sandwell and West Birmingham NHS Trust, and the Midlands Partnership NHS Foundation Trust.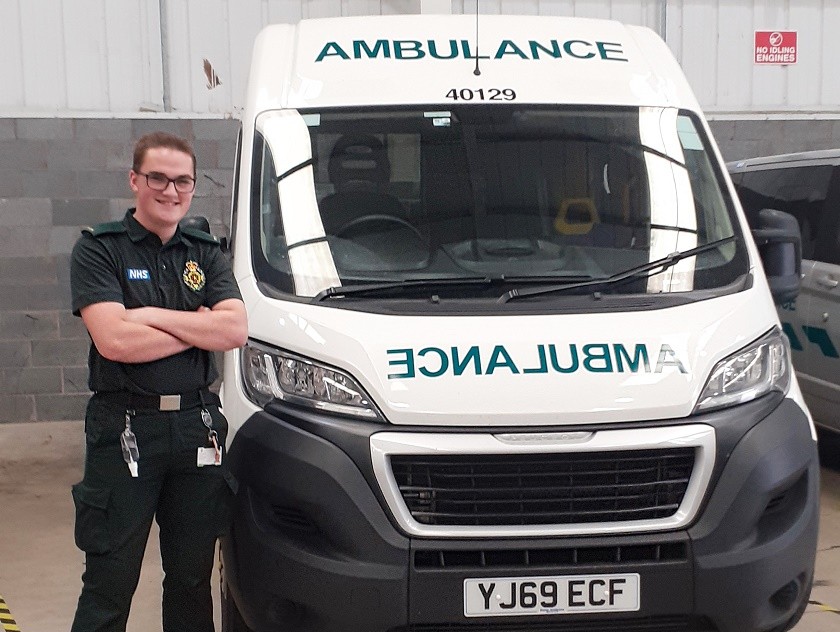 Gill Durkin, business development director of PTP Training, said: "We have been overwhelmed at the outstanding response of our apprentices during this difficult time. Those working on the front line in the health service have been both extremely brave and busy at work, whilst also making the time to continue with their learning."
One of the PTP apprentices is Dylan Bamber, who is attached to WMAS's Cheshire Patient Transport Service team in Warrington.
Dylan, aged 17, said: "COVID-19 has made things more intense, but we've carried out exactly the same job as we did before. We have had to transfer patients who are suffering from COVID-19, and this involves wearing personal protective equipment at all times.
"But I've not found it frightening, because you sign up to the job knowing you're facing potentially fatal diseases. To be honest, I've worried more about the patients."
Dylan, who one day hopes to qualify as a paramedic, added that he had been fully supported by his supervisor and colleagues at WMAS, and using video and online systems by Jackie Pitt, his contact at PTP.
Ms Durkin added: "We have had to adapt our style of delivery by teaching and supporting through e-learning and virtual support by telephone and email, and we're proud of how both the apprentices and our staff have adapted quickly to this way of working.
"Because of the time invested now, some of our apprentices will reach their achievements well ahead of time which, given the pandemic, is a remarkable achievement."
Pictured: Dylan Bamber