New MD takes the reins
A Solihull-based housebuilder has appointed a new managing director following the planned retirement of the current holder of the position.
Dominic Harman who is originally from Derby but has lived in Birmingham for a number of years, is delighted to take the opportunity to head up such a successful company as John Fitzgerald edges towards retirement.
Based in Solihull, the Mercia division builds new homes across the West Midlands, including Birmingham, Staffordshire, Shropshire, Herefordshire, Worcestershire, Warwickshire and Oxfordshire.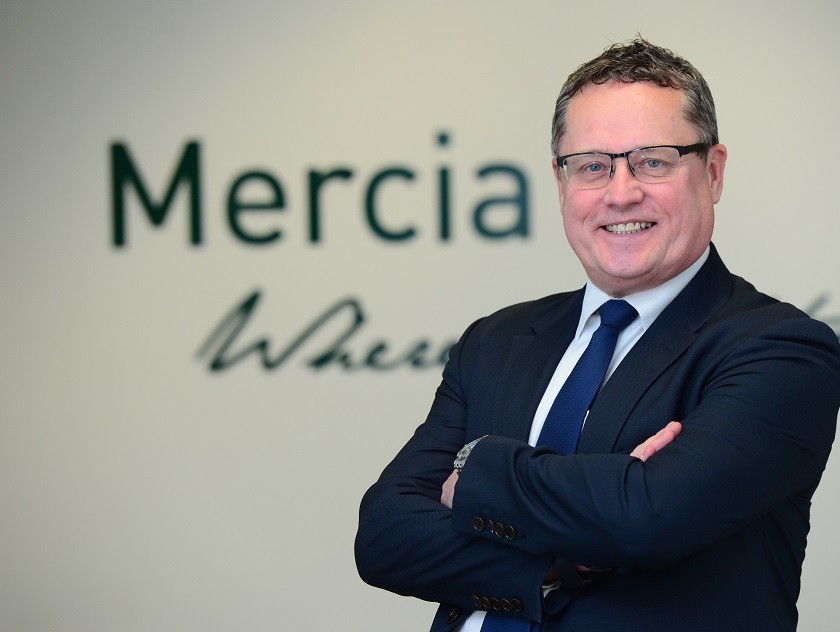 Dominic brings extensive experience to his leadership, having started his career in housebuilding and construction almost 44 years ago, where he started out as an apprentice carpenter. He has previously worked for the sister division of David Wilson Homes East Midlands as a managing director in 1998.
Dominic said: "It feels like coming home, to add more value to an already established, successful housebuilder. We are still building some of the same house types now as those that were designed when I previously worked for the business. Of course, we have improved our material specification but this does show how the David Wilson brand can stand the test of time.
"With my grass roots trade background I feel like I can engage with our employees on all levels and will share my healthy experience with everyone."
David Wilson Homes is proud to have been awarded five stars for customer satisfaction which is the highest official rating from the Home Builders Federation (HBF) for the tenth year in a row. The news was announced after thousands of new home buyers across the country took part in this year's HBF customer satisfaction survey.
Dominic said: "We need to continue to adapt to our customers' needs and innovate to continue to provide the much-needed homes which build new communities and support the local economy as a whole. John has created a sustainable platform and we have an enviable reputation across our operational area. The opportunities ahead are very exciting."