Flagship medical clinic opens in Edgbaston
Ascenti, the independent provider of physiotherapy, has opened a new clinic in Edgbaston Village, on the Calthorpe Estate.
After opening their first physiotherapy clinic in Birmingham 11 years ago, Ascenti now has over 400 clinics and 600 employees nationwide. Following its tremendous growth, the company is now revisiting its roots, making the new Edgbaston base the heart of the operation.
Located at 10-11 Greenfield Crescent, the CQC-registered clinic will act as a base for inductions for new starters as well as leadership and development courses, alongside treating patients.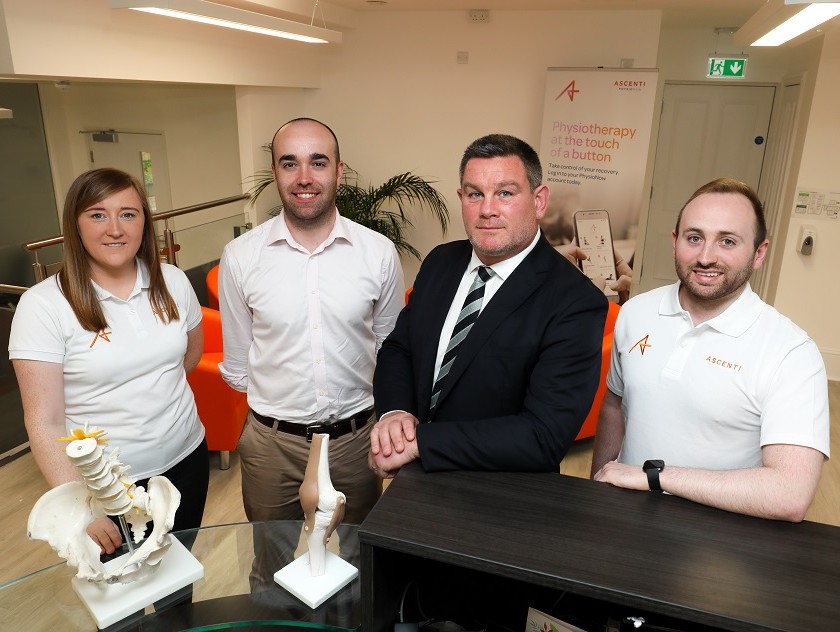 Ryan Allen, associate director, explains: "From our humble beginnings at Bellevue Medical Centre off Bristol Street, our organisation has rapidly grown with its service offerings and people; from a small team in Birmingham to a significant nationwide company.
"Our new flagship clinic has given us the opportunity to position ourselves as the physiotherapy provider of choice to the people of Birmingham. This new clinic will also be used as the central hub venue for our employee inductions programmes, clinical training days and Leadership Team meetings.
"Calthorpe Estates has been an engaged and supportive landlord, enabling us to thrive in our new clinic space and offer the best patient experience possible."
Matt Long, portfolio development director at Calthorpe Estates, adds: "Ascenti approached us looking for a premium facility in a central location where staff and patients alike could benefit from the surrounding environment and local amenities, in addition to an easily accessible location with on-site car parking.
"Our recently renovated property at 10-11 Greenfield Crescent offered the perfect solution; a short walk from Five Ways train station, a pay and display car park on the doorstep, a plethora of award-winning bars, cafes and restaurants and a real community to become part of.
"The physiotherapy business will be in great company within Edgbaston Medical Quarter, which is home to 64% of Birmingham's healthcare economy, including over 180 medical organisations, 80 hospitals and specialist care centres, 44 GP clinics and routine care facilities and 23 training facilities. We look forward to seeing their new clinic flourish."
Ascenti is the seventh business in as many months to relocate or open new practices on the Calthorpe Estate, following the likes of Kat & Co, Wright Silverwood, Fisher's Estate Agents, Donald Insall Architects, Elate Health and Childbase Nurseries, with more occupiers expected to be announced over the next few months.
Pictured above: Tara Tolan, Ryan Allen, Matt Long, Freddie Hiard