Career crusader
One individual synonymous with diversity in the workplace is Joel Blake. Through his entrepreneurial, voluntary and mentorship work he has become a byword for the subject in Birmingham. Henry Carpenter meets the charismatic businessman who shares the remarkable route his life path has taken him.
Henry Carpenter: Here we are in the Directors Lounge of Symphony Hall. Why are we here? What's your involvement?
Joel Blake: About three years ago I was invited to become a trustee of Symphony Hall, mainly because of my work with diversity as much of my work in the city has been focused on that agenda. My role here is about making sure we have an inclusive community around Symphony Hall and how, as a business, we move forward in a more inclusive way.
HC: Is it fair to say your work at Symphony Hall mirrors your work as a professional elsewhere in the city?
JB: One hundred per cent. There has to be a relationship between my own personal values and what they stand for and the institution, whatever that is, and Symphony Hall most certainly offers that.
HC: In a business sense then, how exactly would you describe yourself? Entrepreneur, mentor, crusader?
JB: A rebel in a suit [laughs] – that's probably the simplest description! I suppose in the eyes of others in the city I'm unconventional. At the risk of sounding arrogant or egotistical, there are many people who come from inner city backgrounds who do great work in the city, but to achieve some of the things I've achieved and the roles I have, and be able to create the influence could be seen as unique and I'm proud of that.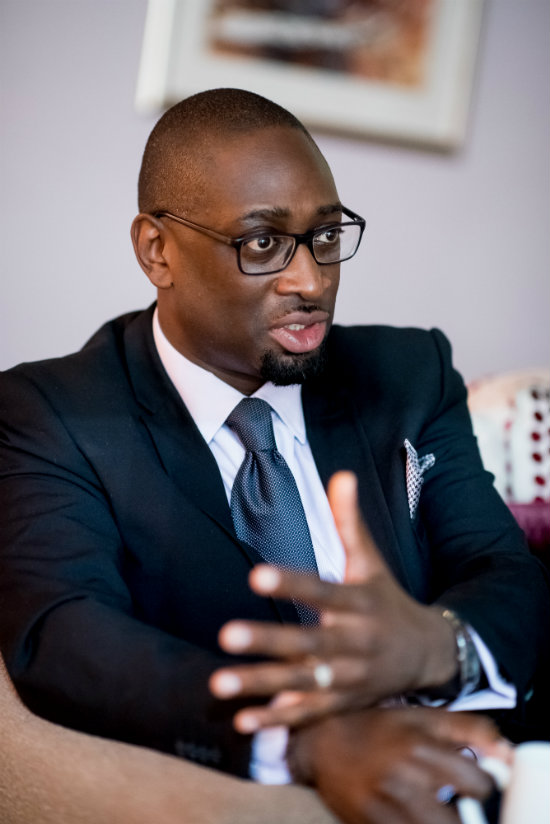 HC: You are well known for all sorts of things but your work towards diversity and mentorship is chief among them. It must have been gratifying when you were honoured for your work in this area.
JB: Very much so. I got an OBE for business support and enterprise in 2016. It was for all the work I'd done since I started in 2004. Part of that journey was going into prisons and working with young people and ex-offenders - literally starting from business support at a deeper grass roots level through to going to Number 10 and experiences such as writing reports for David Cameron's policy advisers. It was the whole breadth of experience in between.
It was amazing for two reasons. Firstly, it was a full circle moment, from where I'd started in Birmingham to this – as someone described it, from bedsit to Buckingham Palace. And more importantly, my mum and dad were there. They had grown up in Jamaica following the Queen and the mother country, and them being there because of their son and seeing the royal family and so forth, it was a great moment. Also, I met my wife when I was 18 so she has seen the journey from the start, every struggle and everything behind the scenes, and our sons being part of the day.
It solidified the fact that if you are clear what your purpose is and focus on it, good things can happen.
HC: Let's rewind. Where and when did the path which would eventually lead to you Buckingham Palace start?
JB: I was born in Acocks Green in 1980. I grew up in a bedsit in Trinity Road in Aston, before moving to Lee Bank which at the time was characterised by high-rise flats and classed as one of Europe's top slums in the early 1980s. We all grew up with the same mentality of 'is this it?'.
I've been so driven and passionate to not just become a stereotype in society. I've never been to university. I finished school at 16. Four days later I was working in a factory in Druids Heath peeling stickers off coat hangers for £2.80 an hour. I did that and then became a tea boy around the city. That gave me a taste of business.
HC: And did your childhood play a large part in shaping your career?
JB: It taught me that I'm not limited to what this environment is saying I'm limited to because of my difference. I also gained a sense of aspiration because of what I saw around my father – who owned The Hummingbird nightclub – which made me believe that 'this isn't it'.
HC: Was there an epiphany moment when you decided to use your beliefs and drive to help others?
JB: It was a conversation I had with someone in the factory. I started mentoring that person in an informal manner. I found myself giving some advice and the next week he came back saying 'I did that'. I realised I enjoyed seeing someone take on board some insight, no matter how small, do something with it and see a change in their life.
A chance came up to get a role with Connexions [the advice and guidance provider]. It was a volunteer position and I went back to the factory at night. Someone left Connexions and I got their job – I was then employed full time.
Within four years I became lead mentor trainer for the group in the city. I would go into these professional services organisations, train their staff in mentoring kids with disadvantaged backgrounds on how to get work, and then I was training nearly 200 people a year. I would design and deliver the training myself.
In 2004 I made the decision to leave Connexions and do what I was doing for them for myself. That was the real start of my entrepreneurial journey.
HC: On the issue of diversity, what was it that persuaded you that it was an issue you wanted to pursue commercially?
JB: I visited a school in Sutton where a lot of their students were at risk of exclusion, a disproportionate number of which were young black boys. I asked to be put with them all in a class and let me work with them. I went in, in my hooded top and trainers, and I levelled with them. It went from two kids, to five kids to three classes. The exclusion rate dropped and I thought this was awesome! I was just talking to them like an older brother.
This led to me setting up Cultiv8 Recruitment. We became a diversity recruiter, the second in the UK. We used legislation from the Race Relations Act whereby if you could see a gap you could create a solution which would focus on it. I specialised in black and Asian students from university to plug the diversity gap in the city.
The agenda was right and I would only charge the full rate if the candidates remained in the job after their probationary period.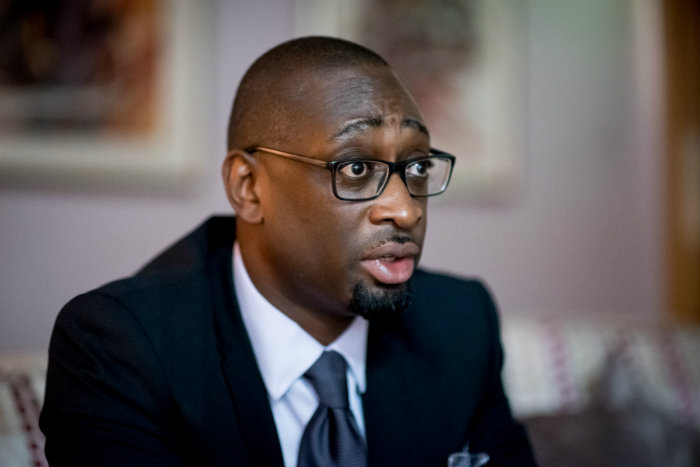 I designed a mentorship programme for my candidates. The business sky-rocketed, but then the big boys came in on the back of this diversity agenda. I thought, let me move this into a consultancy. So I created Cultiv8 Solutions in 2007 and that's the business I still have now.
HC: How have attitudes changed in that time, and is more being done in the workplace in Birmingham?
JB: If you look at leadership positions in some of the larger organisations, there is still a lack of diversity across all elements – race, gender, disability, LGBT etcetera. But I think the issue is not diversity, I think the issue is culture.
Organisations need to be more innovative and entrepreneurial and think differently, which should be reflected in the workforce. That is why diversity is so politicised – it is very much a social-driven agenda.
The reality is that even if you have a great programme which brings in diverse individuals, regardless of their characteristic – what are they coming into? Often, they are coming into a culture which has been developed over many, many years which isn't conducive to them coming in. To me it's about what happens when you get that diverse talent in and leverage it to grow the business. To me then, it is about a fairer state of inclusion, not diversity for the sake of it.
HC: Is that changing?
JB: I think it is but not fast enough. There is a lot of talent which isn't being utilised and if we want to be a global city with a global impact, we need to leverage the youth and diversity and talent and difference which makes a difference. That's what I find really frustrating and drives me to do what I do.
HC: Do you compare Birmingham in this respect to other cities?
JB: If you look too much at other cities, you lose sight of the fact of what we've got here already. We should focus that energy on what we do best. What's our unique value proposition rather than our selling point? What is the thing that makes us different and why aren't we leveraging the hell out of that?
HC: What's your answer to that?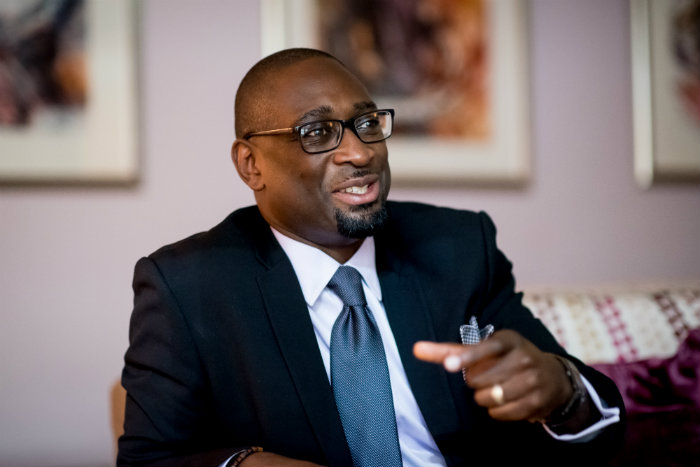 JB: I think we need more diversity in the decision-making roles and positions. I also think we need to celebrate the fact that we do have this difference. We talk about it and we have nice reports about it. Things are happening and that's great but I'm a practical person – so what is the impact? That is what I am demanding in the boardrooms I visit, and it is the 'how' to create the results that you desire that I focus on delivering.
HC: We've talked about the issues. Tell me more about Joel Blake. When did you get involved with LEP for instance?
JB: I got involved about 18 months because I have all this practical experience of working in the region, advising some of David Cameron's policy advisers on the practical needs at the time – I had done all this stuff. But what I didn't have was the strategic and political understanding of what happens analytically in the region. My role is effectively about developing the scale-up agenda, how do we help more SMEs grow across the region and how do we help businesses get better access to finance.
HC: What other commercial interests are you involved in?
JB: I started a fintech company in 2015 called Feelyx. In 2013 myself and two colleagues set up a financial lending firm. We applied to the Government to get a pot of funding to help businesses across the region. By April we had accessed a rolling £10 million funding pot to last five years. Within the first two years we'd funded 650 across of the UK, about 300 of which were in the region.
But it took such a long time to process the financial data in order to make a lending decision. In 2016 I stepped away from the business to look at the issue, raised some investment, got a small team together and built technology to solve the issue. We use AI to enable lenders to save time and cost, by analysing financial transactions and cashflow forecasts when someone is looking for funding and give them insights on what might happen to the business long term based on the decisions they would make.
On the back of that I was asked to lead the diversity and tech group for Silicon Canal here in the region.
HC: Any other projects in the pipeline?
JB: There are a couple of things but I can't go into them! There will be activity about developing the finance space.
HC: You've already come a long way. Have you got targets or vision for the medium and long term?
JB: I think in the medium term I want to delve more into helping firms understand how they can leverage diversity and technology to grow, both from a strategy and cultural level. I want to do a lot more of this work but at higher levels, internationally and so forth.
From a business perspective I want to get to a point where I can sell my technology business and community wise is to leave a legacy which says anything is possible.
But really, I don't have a grand masterplan as such but if I can just keep on what I am doing and keep my integrity, it would be nice to enjoy life for what it is.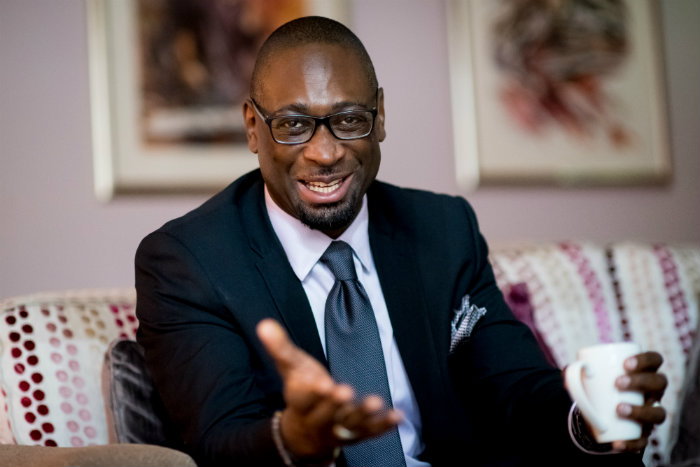 HC: Away from business, family obviously plays a big part in your life.
JB: Absolutely. I met my wife 21 years ago. The older son is a private classical music teacher who spent over seven years at the Royal Conservatoire here in Birmingham. He met a lot of challenges with his background, but I would like to think he had seen some things from me which encouraged him to keep persevering. The younger one is following in his brother's footsteps and is a keen musician.
One of the greatest moments of my life was when they both played together at our wedding. I don't cry often but I was gone!
HC: Any final thoughts you would like to share?
JB: Only that, if I look at my journey, from community to business to coach to strategic corporate advisor, I think the one thing I want to say to people is never forget where you've come from but know where you're going. What got you to this point are the things which make you who you are, but that doesn't mean that's all you're going to be.