Right to repair legislation welcomed
Birmingham-based electrical parts retailer CDSL Group welcomed Lord Callanan, Minister in the Department for Business, Energy and Industrial Strategy, as the Government looks to drive awareness of new Right to Repair legislation.
CDSL Group, which consists of several online parts retailers including electrical spare parts retailer eSpares, welcomed the minister to its Small Heath headquarters to discuss how the legislation will empower people to use spare parts to reduce e-waste and save money.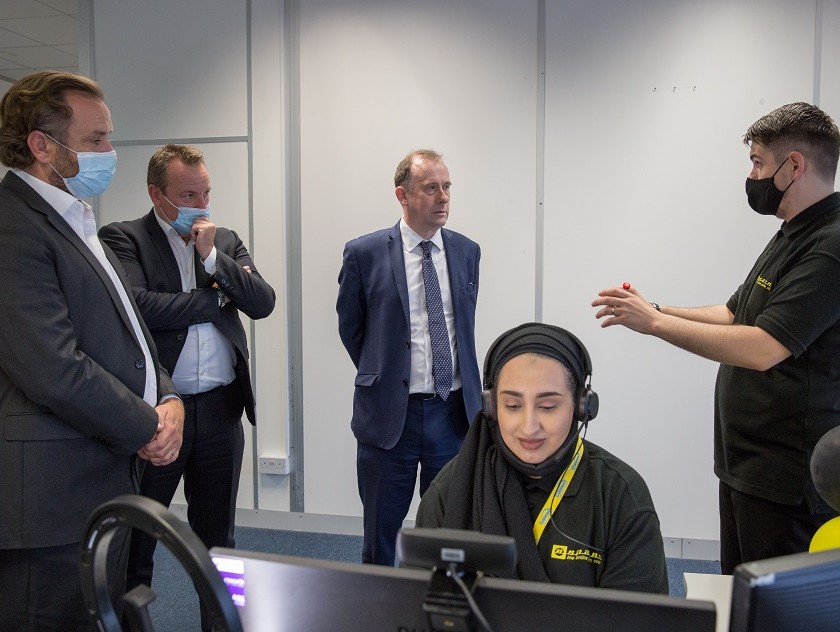 In addition to selling spare parts, CDSL Group educates people about appliance repairs through the online eSpares Advice Centre which has been viewed over 50 million times. Lord Callanan met with employees to discuss their work helping consumers and even took to the toolbox himself, fixing a cooker using an element available through eSpares.
The nation's repairers welcomed the Right to Repair legislation, which will enshrine in law the right of consumers to fix their own electrical appliances, with the aim of reducing the UK's e-waste issue and saving consumers money. The new rule will end the practice of built-in obsolescence and extend the lifespan of products such as washing machines, vacuum cleaners and fridges, saving households an expected £75 on average.
The new law comes after a surge in popularity of 'fix-it-yourself' throughout the pandemic. Research from CDSL's eSpares shows that over half of Brits (55%) have taken on electrical repairs through lockdown, rising to nearly three in five (58%) in the younger generation (18–24-year-olds).
Consumers reported being motivated by a desire to save money (47%), to be more environmentally friendly (40%) and for their own satisfaction (40%).
Andrew Sharp, CEO of CDSL Group, said: "We were delighted to welcome Lord Callanan to our headquarters to mark Right to Repair coming into effect – something that we have been championing for a long time.
"1,000,000 tonnes of e-waste are produced annually in the UK as a result of discarding electrical goods - enough to fill six Wembley Stadiums. This legislation is an important step in empowering consumers to both save cash and help protect the environment. We hope that we can now inspire more people to pick up their tools and fix-it-themselves."
Climate change minister, Lord Callanan, said: "I was delighted to visit CDSL, to see a business whose mission to help consumers repair electrical appliances rather than throwing them away, has now stepped up a gear.
"We can all play our part in ending our contribution to climate change, even when we're choosing a new electrical appliance. Our reforms are helping consumers make more informed decisions about how eco-friendly one smart TV or dishwasher is over another, helping us all reduce our carbon footprint."