Multi-million pound contract secured
Birmingham-based mechanical and electrical building services specialist J S Wright has secured a contract valued at more than £9.5 million for the prestigious Hockley Mills development in the city's Jewellery Quarter.
The 131-year-old contractor, which has its headquarters on Portland Street in Aston and an office in central London, will design and build the M&E services for all 395 apartments at the £105 million mixed-use scheme on Pitsford Street for developer Sir Robert McAlpine Capital Ventures Limited.
J S Wright will provide a range of services for the build to rent apartments that are being constructed in six new buildings on the former brownfield site.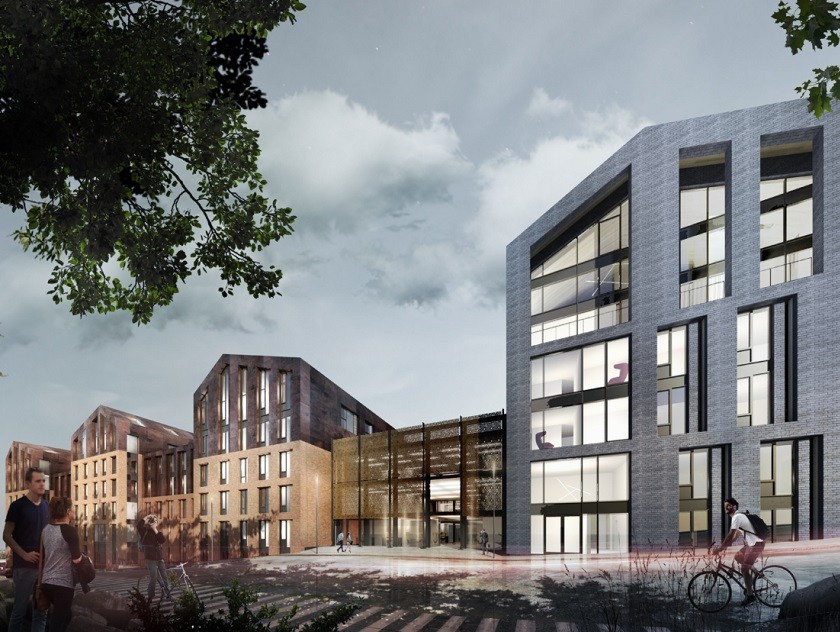 The one to three-bed apartments are part of a project to build eight highly distinct buildings, including retail, leisure and office space, that reflect the unique heritage and architecture of the Jewellery Quarter. The mechanical works will include the design and installation of apartment services including soil and waste, hot and cold water, sanitaryware and ventilation systems.
Residential sprinkler systems, external rainwater services and landlords boosted cold water distribution, along with corridor smoke ventilation and car park ventilation systems including dry risers, are all within the scope of the mechanical works.
Thermal modelling techniques will be used to reduce overheating, and SAP (Standard Assessment Procedure) and SBEM (Simplified Building Energy Model) energy efficiency calculations made to meet Government emission targets.
The electrical works will involve the design and installation of the low voltage switch room including the switchboards for powering the apartments and landlord areas.
The commission will also include providing apartment lighting and external lighting systems, access control and CCTV equipment, domestic fire alarms, lightning protection and electric vehicle charging points.
An IT system for landlord property management will also be installed by the company as part of the electrical package.
J S Wright is scheduled to start work on site in September 2021 with completion due in June 2023.
Phil Leech, managing director of J S Wright, said: "We are delighted to have been awarded our first mechanical and electrical contract with Sir Robert McAlpine, especially as it enables us to help turn a brownfield site in our home city into an attractive development for contemporary working and living."
Established in Birmingham in 1890, J S Wright designs, manufactures, installs and maintains mechanical and electrical services for the hotel, residential, social housing, student accommodation, leisure and commercial sectors.
The company was voted one of the UK's Top Ten Specialist Contractors to Work For in the 2016 Construction Enquirer Awards, was a finalist in three categories in the 2018 H&V News Awards and was named Construction Services Employer of the Year in the 2020 BAME Apprenticeship Awards.