Inspirational leader wins award
Steven Jacques, who is the CEO of Birmingham-based Key Assets Europe (owned by the Martin James Network), has been named as this year's 'Inspirational Leader' at the British LGBT Awards.
He's an internationally-recognised role model and leader, and was shortlisted for championing LGBT+ inclusion. His award win came in recognition of his role in developing a refreshed employee diversity network and equality charter, This is Us, which introduces mentoring opportunities for LGBT+ employees.
Launched in 2015, the British LGBT Awards has shone a spotlight on role models and organisations who are working tirelessly to better the needs of LGBT+ people. The awards, presented this year by Gok Wan and Lawrence Chaney, aim to highlight those who have contributed to changing equality including community groups, corporate organisations.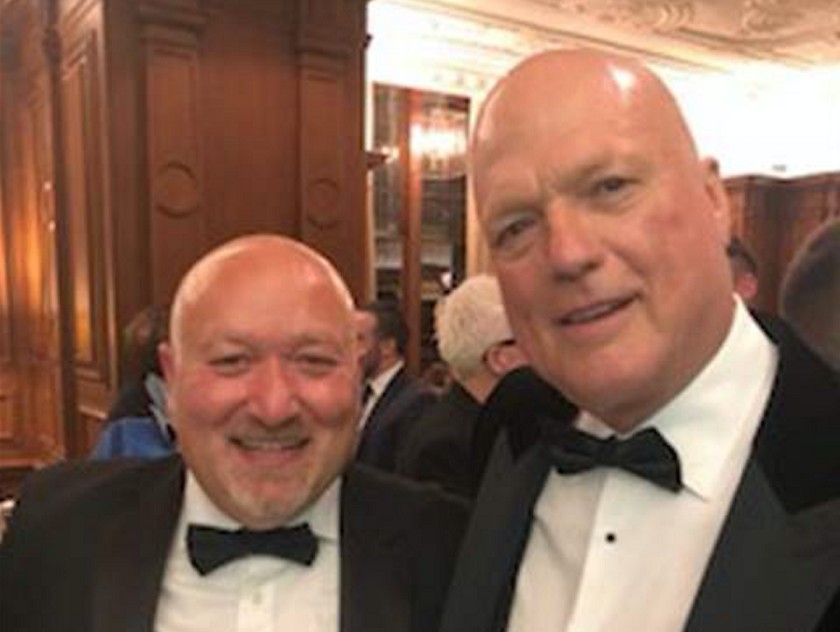 Taking the stage to receive his award, Steven said: "Every day I get to work with a global family of children, social workers and therapists around the world. They are transforming children's lives and it's them who are truly inspirational and I'm touched that my colleagues, the families and young people across the Key Assets community and the judges consider me an inspirational leader. We need to continue fighting for the full inclusion of everybody, particularly for our trans siblings."
Key Assets is part of the Martin James Network, which supports the growth of companies and entrepreneurs who contribute to a better, more inclusive society where individuals are valued and communities grow and thrive cohesively. Each of the companies across the network uses human-centred practices and innovative technology to create a positive impact on families, vulnerable individuals, communities and cultures.
Jim Cockburn, owner and founder of the Martin James Network, has worked with Steven for over 20 years. During those years, Jim has supported Steven in his work to promote and celebrate the LGBT community and paid tribute to his efforts:
"The Network is passionate about inclusivity and has spent many years striving for behaviour change that secures a more inclusive workplace and society, prior to developing its own inclusive practice model – SEED. As CEO of Key Assets Group (Europe), Steven is a strong advocate and visible role model for LGBT+ colleagues, foster carers and young people. He embodies our values and practice model and I'm delighted to see his hard work and dedication recognised through this award."
Pictured: Steven Jacques and Jim Cockburn