PJ Ellis
PJ Ellis is director of Lightbox Digital - a company of digital specialists for ambitious organisations, creating and marketing bespoke products. His small social media agency merged with Lightbox just over 12 months ago.
EXPLAIN A TYPICAL WEEK IN YOUR WORKING LIFE: Madness. Not one day is the same. One minute I could be reviewing our tools and subscriptions at Lightbox, the next I could be helping organise a fundraising event for LoveBrum [the Birmingham charity PJ co-founded], and the next I could be working on a digital strategy for a washroom services start-up. It's all go, go, go.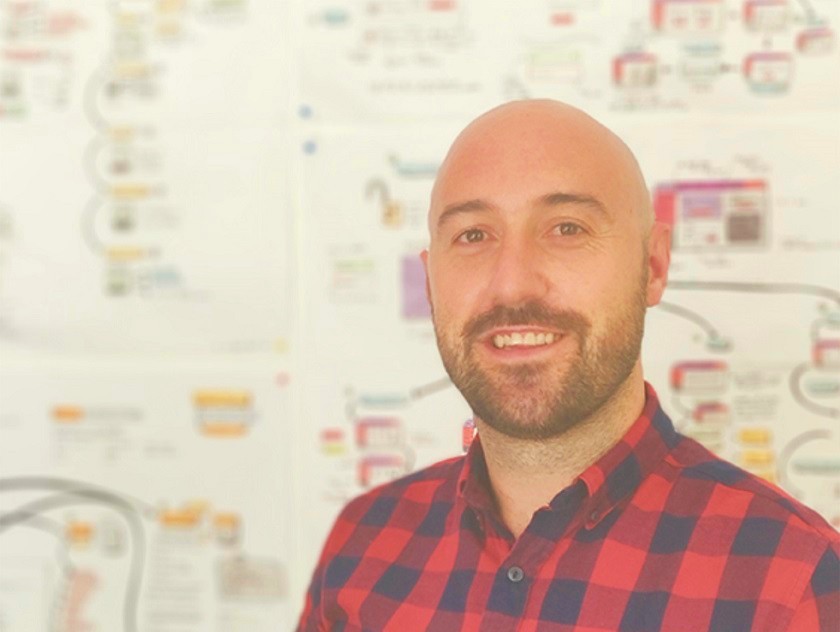 WHAT IS THE BIGGEST CHALLENGE FACING YOUR INDUSTRY RIGHT NOW? We are lucky to have a team of six brilliant developers, but we could do with more. Unfortunately, however, we are struggling to find more with the talent, drive and personality that we are looking for.
AND WHAT ARE THE BIG OPPORTUNITIES? The fact that every business needs to consider its digital marketing strategy. More businesses in the more traditional industries are becoming more open to investing in digital and partnering with companies like ours to push those transformations forward.
HOW DO YOU GET THE BEST OUT OF YOUR STAFF? I think it's by being very open. Every member of our team knows what the business is doing, how it is performing and where we want it to go. At the same time, we have weekly meetings and daily stand-ups so that every team member has a forum to talk about any challenges they are facing or opportunities they have spotted. Monthly employee of the month awards take place with drinks and pool after.
WHAT WAS YOUR LAST MEETING ABOUT, HOW LONG DID IT LAST, AND WAS IT PRODUCTIVE? It was about a member of the team's probationary period. It was coming to an end and we needed to make a decision. My business partner hates wasting time, so meetings are run very effectively. This meeting took 10 minutes and it was productive in that we made a decision that we needed to make.
HOW MANY EMAILS DO YOU GET IN A DAY, AND HOW MUCH TIME DO YOU HAVE TO READ THEM? Easily over 50 . . . and that's just for Lightbox. I used to get a similar amount a day in relation to LoveBrum but these have reduced given that the charity now has four full-time members of staff.
DO YOU ANSWER WORK CALLS OR EMAILS AT HOME? WHAT'S THE RIGHT WORK-LIFE BALANCE? Unfortunately, yes. I am getting better at this, and as the business grows and sophisticates, striking the right balance should become a great deal easier. I have a young family and want to make sure I don't miss those important years. Family is what's most important to me after all. I suppose the small issue I have also is that I am a workaholic. I actually enjoy it.
HOW DO YOU HOPE YOUR COLLEAGUES WOULD DESCRIBE YOU? Genuine. I pride myself on my honesty and integrity.
HIGHLIGHTS OF YOUR CAREER SO FAR? Co-founding LoveBrum. It is doing some truly amazing things. And, without a doubt, owning a share of one of the best digital agencies in Birmingham.
ANY PARTICULAR FAUX PAS OR EMBARRASSING MOMENTS IN YOUR CAREER YOU WOULD PREFER TO FORGET? When I was a solicitor, I addressed a court when I did not have the necessary rights of audience allowing me to do so. Doesn't sound much, but it was very, very, VERY embarrassing – and I got a right ticking off from the judge.
PET HATES? Laziness. If you decide to do something, commit yourself completely. Yes, ask for help if you need it, but don't be lazy.
IF YOU COULD GO BACK AND GIVE YOUR YOUNGER SELF SOME WISE ADVICE, WHAT WOULD IT BE? Be nice, but don't trust everyone. I would have avoided a number of mini heartaches if I'd known this years ago.
HOW DO YOU RELAX AWAY FROM WORK? I'm not very good at this in all truth. My happy place, however, is with my family. Just spending time with those that you love most in the whole world always does it for me; it's obviously even nicer if you are able to do this somewhere nice and hot! I also enjoy watching – and playing – golf and football. I used to read a lot and I would like to find more time to get back into my books.
WHAT DO YOU BELIEVE IS SPECIAL ABOUT THE BIRMINGHAM BUSINESS COMMUNITY? The people. If you ask another business/leader for help, for mentoring, for guidance, the answer is (99% of the time) yes.
TELL US SOMETHING ABOUT YOU THAT MOST PEOPLE PROBABLY WOULDN'T KNOW: I am covered in tattoos. Make of that what you will. Oh, and played football at a very good standard.
YOU CAN TAKE ONE BOOK, ONE FILM AND ONE CD ONTO A DESERT ISLAND – WHAT WOULD THEY BE? Papillon - brilliant book; film - Love Actually or Notting Hill (I actually just said that); CD - old skool speed garage (takes me back to my youth).
YOUR FIVE DREAM DINNER PARTY GUESTS, DEAD OR ALIVE? My grandad Pete, my nanny Beatrice, Stephen Fry, Marilyn Monroe and probably Steve Jobs.
WHAT WOULD YOU CHOOSE TO EAT FOR YOUR LAST SUPPER? Starter: my mom's prawn cocktail; main: my mom's spag bol; dessert: my mom's millionnaire's cheesecake with ice cream. You can probably tell that I loved my mom's cooking.