Brindleyplace buildings get £4m revamp
Hines, the international real estate firm, has completed the £4 million transformational refurbishment of the Oozells Building at Birmingham's Brindleyplace, representing the only refurbished Grade A office building of its scale to be delivered to the market in 2018.
Hines UK, asset manager of Brindleyplace, has led a programme of works to revitalise both the interior and exterior of the 51,700 sq ft Oozells Building, one of six buildings which comprise the 500,000 sq ft mixed-use development.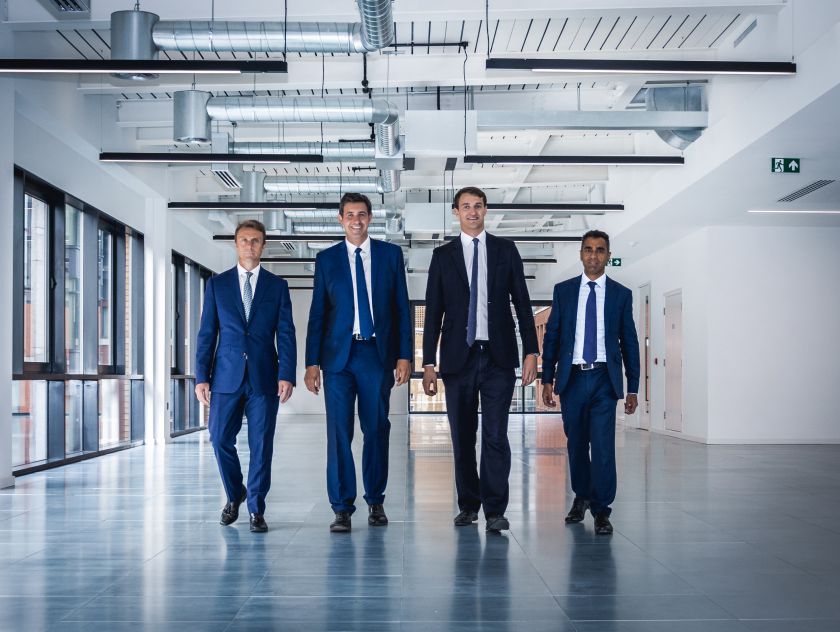 All vacant office suits have been enhanced and feature upgraded finishes and a new semi-exposed air conditioning design that takes advantage of the impressive floor-to-ceiling heights within the office spaces and allows higher density of occupation if required.
Ensuring that the building is fully aligned to meet the strict aspirations of the modern office occupier, the ground floor reception has been entirely redesigned and expanded, and a relaxed breakout area, 'The Green Room', has been created as a place for occupiers to share away from their office floors.
Externally, the building's main entrance has been re-clad and enhanced through the installation of full-height glazing and new lighting, while the first floor terrace has been enhanced to provide an appealing environment for all building users. The fourth floor also features a large, newly installed external roof terrace for use by that floor's occupier.
James Campbell Adamson, Asset Manager at Hines UK, said: "The completion of these works brings something truly unique to the city. Brindleyplace has seen strong leasing success and while it is predominantly recognised as being home to large financial and professional services firms, its success has always been its adaptability and ability to evolve to meet occupiers' requirements.
"Our intention with this refurbishment has been to deliver inspirational workspaces that will appeal to all sectors of the office market. We recognise the need to create inspiring locations for occupiers both inside the building and within the surrounding estate and continue to create a sense of community through active placemaking including events such as the annual Film Festival and a partnership with Digbeth Dining Club.
"This strategic focus has created a product truly unique within the city's office market and something we are excited to launch."
Brindleyplace is due to benefit significantly from the ongoing Midland Metro tram extension from Snowhill, which will open at Centenary Square in 2019 and a further stop adjacent to the Brindleyplace estate entrance as part of the second phase works following in 2020.
Joint letting agents at Brindleyplace are Savills and GVA and there is currently 36,000 sq ft of space available to let in the building across the fourth, third and part of the second floors.
Existing occupiers at Nine Brindleyplace include Free Radio and Odgers Berndtson which has recently taken an extension to its existing demise at the building.
The overall Brindleyplace development comprises 11 prime office buildings totaling over one million square feet, with occupiers including Deutsche Bank, GVA, Michael Page and Deloitte.For more information visit.
PICTURED: Charles Toogood, Ben Thacker, James Campbell-Adamson, Raj Rajput